The 8 Best Random Jon Hamm TV And Movie Cameos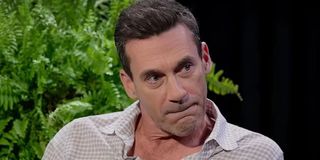 CinemaBlend is partnering with Tidal to bring you fresh content to stay in and stream with each day. We're also offering a free 30 day trial. You can sign up for the package with Tidal here.
I think I can say with the utmost confidence that Jon Hamm is someone who can do just about anything in the world of entertainment (drama, comedy, song, dance), which is why he tends to show up in so many different kinds of projects. He so easily transitioned from starring in a chaotic ensemble comedy like Tag in 2018 to the bleak Clint Eastwood-directed biopic Richard Jewell the following year. However, he almost seems to be making a game out of these many appearances, as if trying to claim the record for most random cameos.
The Emmy-winning St. Louis, Missouri, native, known best for the acclaimed AMC drama Mad Men, is just as famous for showing up in the strangest of places on the big screen and the small screen and for an entire episode or just a few seconds, such as his role on SpongeBob Squarepants parodying his own most recognizable character, Don Draper, or playing Abraham Lincoln among a Hall of Presidents in Sarah Silverman's talk show I Love You, America. Either way, it is always a dazzling moment when Jon Hamm is on screen.
With so many Jon Hamm cameos on record, it would be quite a challenge to narrow them all down to just the eight most memorable. Yet, I did it anyway.
The A-Team - Other Lynch
I love it when a Jon Hamm cameo comes together, but, in the case of 2010's The A-Team, it does not look as though his uncredited appearance added up to what it was intended. In director Joe Carnahan's big-screen adaptation of the cult '80s action series, the titular group of army rangers (Liam Neeson, Bradley Cooper, Quinton Jackson, and Sharlto Copley) are framed for a crime by shady CIA agent Lynch (Patrick Wilson), who is eventually defeated, but that only leads to the discovery that there is more than one Lynch, this one played by Hamm. We can infer that this could have been a tease for a sequel with Hamm's Lynch putting the A-Team in more trouble, but, given the film's poor critical and commercial reception, this brief spot in the film's final moments will most likely be the last we see of this role.
Bob's Burgers - Toilet
Jon Hamm has done many bizarre things for the sake of comedy, most of which are on this list, but the one that takes the cake is his role as the voice of a toilet. In this irreverent take on the story of E.T. the Extra-Terrestrial from the third season of animated series Bob's Burgers, Gene Belcher (Eugene Mirman), feeling ignored by his restauranteur father, Bob (H. Jon Benjamin), finds in an artificial intelligence-powered toilet (voiced by an uncredited Hamm) mysteriously sitting in the woods. The high-tech bathroom appliance becomes an unexpected father figure for Gene, telling him knock-knock jokes, warming his "buns" as he sits atop it, etc., in an episode that, for those who could recognize his voice behind a robotic filter, must have been one weird surprise for Hamm fans.
Parks And Recreation - Ed
In 2015, the same year he said his farewell to Mad Men, Jon Hamm joined the legacy of another acclaimed workplace TV series, Parks and Recreation. In a futuristic flash-forward bridging the gap between the mockumentary sitcom's penultimate and final seasons, Hamm plays Ed, an inept National Parks employee and frequent Subway patron, apparently, whom Leslie Knope (Amy Poehler) immediately fires after giving him "literally hundreds of opportunities," citing him as less competent than the infamously clumsy Gary Gergich (Jim O'Heir, referred to as "Terry" this time). While his dual appearances are both brief, in typical Jon Hamm fashion, they remain a hilarious and memorable moment not only in his own repertoire, but for the series itself.
Unbreakable Kimmy Schmidt - Richard Wayne Gary Wayne
For her Netflix original comedy starring Ellie Kemper as an underground doomsday cult survivor, creator Tina Fey called upon her handsome, yet dim-bulbed onscreen beau from 30 Rock, Jon Hamm, to play Spooky Church of the Scary Apocalypse founder Richard Wayne Gary Wayne. Even though the bearded, bespectacled cult leader would eventually become a staple of Unbreakable Kimmy Schmidt during its four season run, the character's first unveiling was an especially bewildering moment with the sight Hamm in the role. It makes a lot more sense in retrospect, given his previous collaboration with Fey and how Kemper used to be a student of Hamm's high school drama class in Missouri.
Saturday Night Live - "Hamm Solo"
Jon Hamm recently revealed to Jimmy Fallon, during a game of "Mad Libs Theater" on The Tonight Show, a childhood dream of his to be in a Star Wars (which is not even a joke and not the first time he has gone public with that desire). However, the actor still has a good sense of humor about it, which is why he was game to appear in a fake collection of audition tapes for Star Wars: The Force Awakens in a 2015 episode of Saturday Night Live hosted by Matthew McConaughey. This would not be Hamm's first or last random SNL appearance, but it might top the list solely for his requested character name: "Hamm Solo."
Absolutely Fabulous: The Movie - Jon Hamm
Jon Hamm is just as popular with UK audiences as he is in America, having starred in the Black Mirror holiday special and played Daniel Radcliffe's future self in limited series A Young Doctor's Notebook, to name a few. So, it must have been extremely exciting for fans of the long-running British sitcom Absolutely Fabulous to see the actor pop up in the series' 2016 cinematic spin-off. Hamm plays himself, approached at a rooftop party by the vain, drunken Patsy Stone (Joana Lumley), claiming to have met him before, to which the American replies, "I can't believe you're still… alive."
Barry - Jon Hamm
A similar situation to Jon Hamm's Ab Fab cameo occurs in the criminal HBO dramedy Barry, but in reverse… and not in reality. Bill Hader's titular hitman turned aspiring actor is driving to a party when he begins to daydream about a barbecue of his own at a lavish L.A. house that is revealed to be his when Hamm approaches him and asks permission to take dump inside. Barry snaps out of it at that exact moment, proving that even in fiction, an appearance by Jon Hamm still seems too good to be true.
Random Acts Of Flyness - Jon Hamm
A Jon Hamm appearance on an HBO show that is easily more bizarre is his spot in Terence Nance's Random Acts of Flyness, a dark, surrealist satire on cultural perception in the American media. The cameo, from the series's first episode, sees Hamm as himself, serving as the spokesperson for White Be Gone: a new miracle product designed to cure people of their "white thoughts," which blind them from their own inherent prejudices. Like just about all of the show's sketches, the scene invokes controversy, but one meta, "behind-the-scenes" moment in which the infomercial director explains to Hamm how his appearance helps the message go down easier does make an interesting point.
What do you think? Have we covered all of the best moments that make Jon Hamm the "King of Cameos," or have we only scratched the surface? Let us know in the comments and be sure to check back for more updates on the actor's future roles, big or small, here on CinemaBlend.
Your Daily Blend of Entertainment News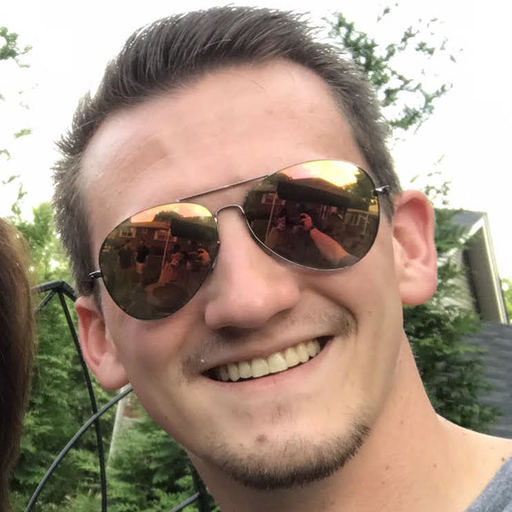 Jason has been writing since he was able to pick up a washable marker, with which he wrote his debut illustrated children's story, later transitioning to a short-lived comic book series and (very) amateur filmmaking before finally settling on pursuing a career in writing about movies in lieu of making them. Look for his name in almost any article about Batman.