8 Wild Tiger King Videos From Joe Exotic's YouTube Channel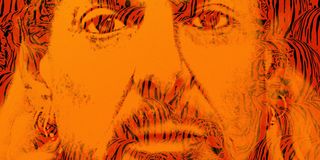 In recent weeks, Joe Exotic has garnered a lot of attention thanks to the new Netflix documentary Tiger King: Murder, Mayhem, And Madness, but the truth of the matter is that he's been putting everything about himself out into the world for years now. As featured in the hit doc, the eponymous animal hoarder has long maintained a personal YouTube channel, and the material he's uploaded very much reflects the man that is showcased in the series.
Looking through the hundreds of videos that have been uploaded to YouTube by Joe Exotic, there are definitely some that stand out compared to others – and we've collected those particular clips here for easy viewing.
Here Kitty Kitty
All of Joe Exotic's music videos (and there are many) have a bit of ridiculousness to them just given the legitimate debate regarding whether or not he's actually singing, but "Here Kitty Kitty" is probably the track that the zoo owner will be remembered for given that's its content is crazy. Not only is the song totally wild – suggesting without even a touch of subtly that Big Cat Rescue founder Carole Baskin killed her first husband and fed him to tigers – but the video is totally nuts, going as far as to cast a woman that looks incredibly similar to Baskin.
Animal Sex
A number of videos on Joe Exotic's YouTube channel have exceptionally blunt titles, but you still have to appreciate the simplicity of "Animal Sex." After all, it gets to the point, and does directly sell what's happening in the clip. It seems that a videographer was, for lack of a better phrase, at the right place at the right time and captured the sight of one tiger mounting another tiger. It's a grand total of 90 seconds long, but effectively captures the spirit of who Joe Exotic is as a person even though it's one of the few bits where he's not featured.
Doggie Dentist For A Lion
The wild nature of the videos on Joe Exotic's YouTube channel prevent you from fully knowing what to expect, but spoiler alert: the dog in this video winds up being fine. That being said, it's actually kind of scary to watch the tiny dachshund lick and chew around the mouth of a giant lion – perhaps eating little bits of expired Walmart meat that didn't make it into the big cat's stomach. It's especially at the 38 second mark where you start to feel yourself freaking out, as it looks like the king of the jungle might be prepared to take a bite out of the tiny canine.
Peta Spy Caught In The Zoo!
There certainly are ways in which Tiger King serves as an expose, particularly when it comes to individuals like Carole Baskin and Bhagavan "Doc" Antle, but that term doesn't entirely fit for the bits about Joe Exotic, as he lived a lot of his life out loud on the internet. While some individuals might not want to publicize issues they are having with the People for the Ethical Treatment of Animals (a.k.a. PETA), but this video has him broadcasting attempts by the organization to spy on his zoo. (note: the cop who shows up is the same officer who later worked the case of Joe Exotic's burned production studio, and was also the Tiger King's limo driver).
Joe Exotic – The Tiger King
Because of the aforementioned studio fire, we will never know what producer Robert Kirkham would have been able to craft as a reality series, but at the very least we have this, which essentially serves as a nearly-six-minute-long trailer for the concept. It's chock full of animal attacks, explosions, Insane Clown Posse member testimonials, and, naturally, Joe Exotic's ludicrous personality. The production values definitely aren't all that great, but it has the same train wreck quality as the Tiger King documentary that prevents you from looking away.
Tiger Attack At The GW Zoo
You would think that a company that operated by letting normal people interact with tigers and lions would try and downplay the very real danger that the big cats can represent, but that's just not Joe Exotic's style. There's unquestionably a bit of P.T. Barnum in him, and when he was running his zoo he clearly realized that there was a hunger on the internet for animal attack videos. In order to get hits, Exotic uploaded a video of himself getting his thigh mauled back in 2013, complete with him using a belt to try and stop the bleeding, and serious close-ups on the bloody injury.
Joe Exotic For Governor Message!
Joe Exotic's political aspirations are covered quite extensively in the Tiger King documentary, as the filmmakers chronicle his attempts to both be President of the United States and the Governor of Oklahoma. The clip above specifically comes from the latter run, but by itself effectively shows what a completely absurd candidate he was. It's crazy enough that he starts off by announcing that the video above is the first of 333 that he's planning to make, but then it just gets weirder as he discusses his history with drug use, the fact that he's "broke as shit," and that he got remarried two months after the death of his husband ("Who the fuck cares?").
TORNADO ON THE GROUND
During the on-going COVID-19 pandemic, rational people everywhere have wondered why it is that there are some people in the world who are totally ignoring the deadly outbreak and continuing on with their lives as though nothing is wrong. For those individuals, let this video provide a bit of an explanation. Despite a dangerous hurricane being off in the not-too-far distance, and hail pelting down from the sky, Joe Exotic and his crew just stand by and film it with seemingly very little regard for their own personal safety.
Have you toured around Joe Exotic's YouTube channel yet? Do you have a standout that we may have missed? Hit the comments section with your finds, and be on the lookout for more Tiger King content here on CinemaBlend, as there is a lot more to dig into with this crazy documentary.
Your Daily Blend of Entertainment News
Assistant Managing Editor
NJ native who calls LA home and lives in a Dreamatorium. A decade-plus CinemaBlend veteran who is endlessly enthusiastic about the career he's dreamt of since seventh grade.