Sesame Street And 5 Other Great Shows On HBO Just For Kids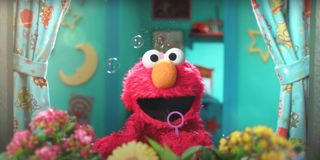 CinemaBlend is partnering with PIA VPN to bring you fresh content to stay in and stream with each day. We're also offering a special 76% discounted rate for a limited time only. You can sign up for the package with PIA here.
Most people might think of HBO as the home of current shows of Sunday night staples like Westworld, Last Week Tonight, and The Outsider, or even classics like The Sopranos, The Wire, or True Blood, but the premium cable service is home to quite a few great kids shows, with Sesame Street being the biggest and most well-known property.
But even before HBO began airing Sesame Street and other Sesame Workshop shows in 2015, the channel had a long and storied history of being the home of some pretty great original children's and family-focused programming, as strange as that may sound. Sometimes, however, it seems like people often forget about the "Family" section on HBO Now and HBO Go. So in case you forgot or maybe you didn't know, here are six great shows on HBO just for kids, including Sesame Street.
Sesame Street
This should come as no surprise to anyone, but Sesame Street has continued to be a favorite for kids and parents alike ever since it debuted on PBS in 1969. Over the past 50+ years, the long-running program created by Joan Ganz Cooney and Llyod Morrisett has helped raise generations of the children by opening their eyes, minds, and hearts to the world around them through a combination of educational and cultural lessons.
And with full seasons dating back to 2011 (not to mention the collection of classic episodes dating back to the 1970s) there are more than enough episodes for those lapsed Sesame Street fans to rekindle their love of the outstanding children's programming and show their kids a whole new world. And if you were planning on watching a marathon tribute to the late Caroll Spinney's appearances as Big Bird, this is the way to go.
Classical Baby
HBO's children's programming doesn't start and stop with the puppets and other residents of Sesame Street. In fact, there are plenty of other family-friendly shows on the AT&T owned cable channel and its streaming services. One of the greatest offerings is Classical Baby, a series created by longtime HBO collaborator Amy Schatz that aims to introduce young children to classic music, art, dance, and poetry in short episodes focused on different topics.
I can personally vouch for Classical Baby as it continues to be one of the few things that will make my young children calm down. Since its debut in 2005, Classical Baby has received four Emmy Awards, a Peabody Award, and countless other accolades for its simple yet evocative imagery, musical numbers, and sensibilities geared towards introducing children to the diverse world of art. And what's not to love about hearing the music of Tchaikovsky, Bach, Debussy, Satie, and many others in a dreamlike children's program?
Goodnight Moon And Other Sleepytime Tales
Years before Amy Schatz opened up kids to the world of music, art, dance, and poetry, the award-winning director made a television adaptation of Margaret Wise Brown and Clement Hurd's beloved children's bedtime book Goodnight Moon under the name Goodnight Moon & Other Sleepytime Tales with Susan Sarandon providing narration of the book. The special also features six other animated segments with stories read by Billy Crystal and Natalie Cole, as well as lullabies sang by Tony Bennett, Lauryn Hill, Aaron Neville, and Patti LaBelle.
At only 27 minutes in length, this soothing and at times meditative children's special is geared towards children as well as their parents who might need a break from the chaos and confusion of their daily lives. Just like with Classical Baby, Goodnight Moon & Other Sleepytime Tales plays on any one of the TVs or streaming devices in my house on any given day.
Happily Ever After: Fairy Tales For Every Child
Happily Ever After: Fairy Tales For Every Child was an animated anthology series that ran sporadically on HBO between 1995 and 2000 that featured retellings of classic fairy tales told set in different cultures than in the original source material. With stories like "Jack And The Beanstock," "Sleeping Beauty," "The Frog Princess," and three dozen other tales, this beautifully crafted series offers a new spin on some of the greatest classics of all time.
All 39 episodes of this stellar HBO children's series are available on HBO's streaming platforms as well as the HBO Family channel. This is a must for anyone who's interested in fairy tales, different cultures, and hearing the voices of some of the most memorable actors and musicians of the 1990s and 2000s.
The Electric Company (2009 Revival)
Just the like the original The Electric Company did nearly 40 years earlier, the 2009 revival of the excellent children's series featured a number of different formats all geared towards young kids. With a combination of animation, music videos, and live-action sketches, the Sesame Workshop-produced project mixed in hip-hop with its vocabulary and other educational lessons throughout its three-season run.
Originally airing on PBS, The Electric Company came over to HBO along with Sesame Street in 2015 and can be watched in its entirety on the different HBO streaming services. And while it doesn't have the fun puppets that make up Sesame Street, The Electric Company brings its own form of fun and educational programming.
El Perro Y El Gato
El Perro Y El Gato, which is Spanish for "The Dog And The Cat," was an animated educational program that focused on teaching children Spanish and English through fun stories involving a laid-back cat and a high-energy dog. With all sorts of words and scenarios, El Perro Y El Gato is both educational and enlightening as it shows young children a language completely different from their own and helps them become more understanding of those from different backgrounds.
Those are just six of the great children's programs that parents can show their kids on HBO and its streaming platforms HBO Now and HBO Go. In addition to the fascinating series, the premium cable channel also features a rotating library of children's and family movies that will surely please even the pickiest of young cinephiles. Make sure to check back for all the latest news on HBO programming here at CinemaBlend.
Your Daily Blend of Entertainment News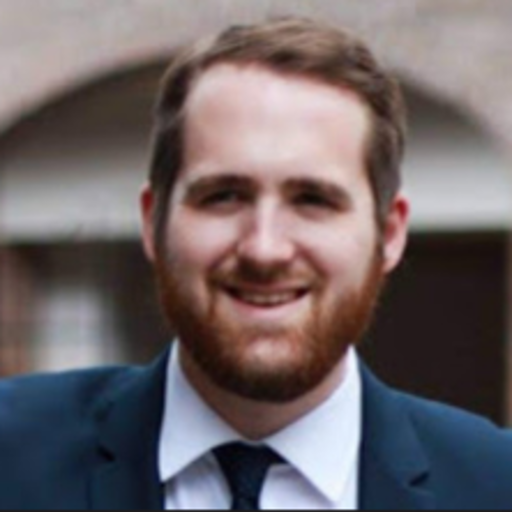 Philip grew up in Louisiana (not New Orleans) before moving to St. Louis after graduating from Louisiana State University-Shreveport. When he's not writing about movies or television, Philip can be found being chased by his three kids, telling his dogs to stop barking at the mailman, or yelling about professional wrestling to his wife. If the stars properly align, he will talk about For Love Of The Game being the best baseball movie of all time.