Hulk Hogan, WWE Superstars Respond To Ronda Rousey's Controversial Comments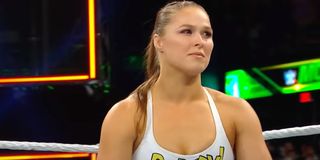 Ronda Rousey has been public enemy number one in the WWE universe as of late, as the former superstar had some harsh words for the organization in recent interviews. Rousey first ruffled feathers by going on Steve-O's Wild Ride! podcast and talking about the performance theater of the sport. In short, she called the sport fake, which is never a statement that sits well with professionals in the industry.
While Ronda Rousey also talked about the pressure of fans and the strain of the road, many fans and WWE superstars took issue with her talk about the WWE being fake. It caused a massive backlash towards Rousey, who days later doubled down with a tweet saying that there was no comparison between real fighting and pro wrestling.
The doubling down and the podcast comments have now prompted responses from wrestling's elite, all of whom seem to have different opinions on the matter. Booker T, for example, said on his podcast Ronda Rousey was completely over the line with both comments, and needs to apologize.
Booker T is not the only wrestler who felt that way, as several WWE superstars who worked with Ronda Rousey also felt hurt by her comments. Becky Lynch, Alexa Bliss, and other prominent female wrestlers of the brand were angered by Ronda Rousey, especially given Rousey didn't do nearly as much to earn her WWE status as some of them. Due to Rousey's former accolades as a UFC champion, she was immediately given opportunities by the WWE most wrestlers would have to pay dues for years to achieve.
To some like Becky Lynch, to call WWE fake but then admit keeping pace with the rampant schedule of the brand for even a short while was difficult felt hypocritical. Lynch talked about it during an interview with ViBe and Wrestling, and said the following.
For some context, Ronda Rousey squared off against Becky Lynch as part of the main event of WrestleMania 35, and left the WWE not long after. It's possible to me that Lynch could be more hurt than others thanks to that shared experience, but then this could be something that could be used for an eventual rematch between the two.
And who better to speculate on that controversy than one of the WWE's most controversial former superstars: CM Punk? Punk, who had his own drama with the WWE and is now working for the brand again as an analyst, said on WWE Backstage that whether Ronda's statements are genuine or calculated is a non-issue. She's doing what most great wrestling superstars should do right now.
When it comes to WWE talent and social media, there will always be a question of what's real and scripted. As CM Punk pointed out, sometimes the real can be utilized for scripted content down the line when cooler heads prevail. The important thing he believes is that fans are watching, reacting, and invested in seeing how it plays out.
Of course, there are also the others who just want to know if this is an elaborate setup by the WWE, and that's fair. This is especially true after a mysterious Instagram post by Ronda Rousey, which called back to an infamous social media moment by none other than Hulk Hogan.
The caption, as evidenced by the Hulk Hogan doll in the video, feels like a clear reference to a Hogan tweet from 2011. The tweet refers to "marks" or wrestling fans that are "worked" into a "shoot," which is to say convinced that something that was pre-orchestrated or scripted is real drama and unplanned. Folks like that can aggravate wrestlers, who may get bombarded with very real hate from passionate fans hoping to hurt these wrestlers as much as they "hurt" another favorite wrestler.
The Hulkster seemed to recognize his tweet and appeared in Ronda Rousey's comments to offer some support. Hogan, who has had his own share of troubles with WWE superstars and the fandom over the years, said the following to the former UFC champion:
So now the plot has thickened. There are the fans who now think this is a rather obvious fake beef to drum up hype for Ronda Rousey's eventual return to WWE, and still those who think Rousey was just running her mouth. Then there's the crowd that believes Rousey's comments were genuine, but will ultimately be referenced should she ever decide to link back up with the WWE. The bottom line is, it seems like there are some superstars that are just as confused as fans on this one, and the only thing to do now is wait and see what comes next.
Do you think Ronda Rousey's statements were genuine, or just part of an elaborate WWE angle? Sound off in our poll and, as always, continue to stick with CinemaBlend for updates on what's happening with television and movies in 2020 and beyond.
This poll is no longer available.
Your Daily Blend of Entertainment News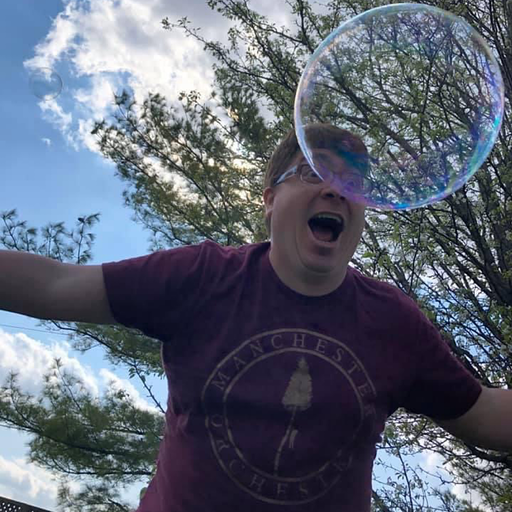 Mick contains multitudes and balances his time reporting on big happenings in the world of Star Trek, the WWE, reality television, and other sci-fi shows.