All The TV Shows That Are Cancelled And Ending In 2020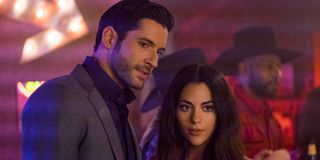 TV fans lost a lot of great TV shows in 2019, as well as a lot of great TV characters, and because the cycle of entertainment life is never-ending, 2020 will deliver an equally sizable batch of series going away. From shows that had long-planned wrap-ups (such as Criminal Minds) to series whose endings were ordered up far more suddenly (such as Anne with an E), the list of soon-to-exit series is filled with stuff that fans will hate to say goodbye to.
What follows is a list of all the major TV shows that were either unceremoniously given the axe or had an exit plan already in place for 2020. Let us know in the comments which shows you'll miss the most.
Agents Of S.H.I.E.L.D. (ABC)
The lengthiest Marvel TV series to date, Agents of S.H.I.E.L.D. is coming to an amicable and planned end at ABC with Season 7, giving fans hope that Clark Gregg, Ming-Na Wen, Chloe Bennett and the rest of the cast get to close this increasingly complex mythos out in satisfying ways.
When Will Agents of S.H.I.E.L.D. End? The 13-episode Season 7 is set to premiere in mid-2020.
Anne With An E (Netflix)
Based on the beloved Anne of Green Gables novels by Lucy Maud Montgomery, Anne with an E was cancelled by Netflix not long ahead of its January premiere, and though fans and the creator hold out hope for a movie to close things out, nothing has been reported just yet.
When Did Anne with an E End? Netflix premiered the third and final season on January 3.
Arrow (The CW)
The foundation of The CW's impressively expansive superhero universe, Arrow is bidding the world goodbye with its multiverse-crossing Season 8, allowing an emotional Stephen Amell and the rest of the cast to bow out with DC Comics swagger. Will the rest of the shows be able to last without the flagship hero Green Arrow?
When Will Arrow End? The series finale is set for Tuesday, January 28.
Blindspot (NBC)
After four somewhat ratings-troubled seasons, NBC's twisty tattoo-centered mystery Blindspot will close things out with a "celebratory" Season 5 that will hopefully answer everything that needs answering.
When Will Blindspot End? The fifth and final season is set to debut in mid-2020.
BoJack Horseman (Netflix)
Netflix's first original comedy, BoJack Horseman is going to the booze-soaked farm after six seasons of the most hilarious emotional trauma that tongue-twisting animated animals could deliver. (Not the most friendly parting though, considering the creator's post-parting thoughts.)
When Will BoJack Horseman End? The eight episodes comprising Season 6 Part 2 will debut on Friday, January 31.
Brockmire (IFC)
Hank Azaria's disgraced baseball announcer will get his redemption (or whatever the opposite of that is) when Brockmire concludes its fourth and final season, with its cancellation getting announced in December 2019, a few months ahead of the premiere.
When Will Brockmire End? IFC is set to premiere Season 4 in March 2020.
Claws (TNT)
Dwindling numbers were likely to blame for the cancellation of TNT's crime dramedy Claws, though its acclaim and its passionate fandom earned the show a fourth and final season to follow the cancellation.
When Will Claws End? No details have been revealed just about when Season 4 will drop on TNT.
Corporate (Comedy Central)
While never a ratings winner by most stretches of the imagination, Comedy Central's Corporate stands out as one of the network's most incisive comedies in recent years, and its third and final season will presumably leave cuts as sharp as South Park's strongest runs.
When Will Corporate End? No news yet about when Season 3 will arrive on Comedy Central.
Criminal Minds (CBS)
Though the show's audience wasn't the same after the Thomas Gibson debacle, Criminal Minds' status as a signature CBS drama can't be challenged as it goes into its 10-episode final season. (Which, interestingly enough, was filmed almost immediately following production on Season 14, given the in-advance notice given by CBS.)
When Will Criminal Minds End? CBS will premiere Season 15 on Wednesday, January 8.
Dark (Netflix)
One of Netflix's darkest series, appropriately enough, Dark had its fate sealed even before its second season premiered in 2019, with the streaming service choosing to end the German sci-fi thriller with Season 3.
When Will Dark End? Nothing has been revealed just yet for when Season 3 will debut, but later in 2020 is more likely, considering the year-and-a-half wait between the first two seasons.
Dear White People (Netflix)
Based on Justin Simien's film of the same name, the culturally sensitive comedy Dear White People was given a fourth season endgame by Netflix back in October, so fans can look forward to seeing how Logan Browning's Samantha White wraps her vocal and poignant arc.
When Will Dear White People End? While Netflix announced Season 4 will premiere in 2020, nothing more specific has been revealed as of this writing.
Empire (Fox)
At one point a ratings gargantuan, Fox's Empire made completely different kinds of headlines in 2019 thanks to the controversy surrounding former star Jussie Smollet, but it's back to down-and-dirty basics for the Lyon family as it heads to its presumably deadly conclusion.
When Will Empire End? Season 6 is set to return to Fox on Wednesday, January 21, though the finale's exact date is not yet known.
Fresh Off The Boat (ABC)
Even though Fresh Off the Boat made it to its sixth season, despite star Constance Wu's better wishes, ABC announced in November that the show would be ending in February after 15 episodes.
When Will Fresh Off the Boat End? The exact finale date for Season 6 hasn't been announced, but it returns from winter hiatus on January 17.
Fuller House (Netflix)
Netflix found a winner when ordering Full House with the generational continuation Fuller House, but all good-natured things must come to an end, and the Tanner-Fuller-Gibbler families will say goodbye in 2020. (Well, everyone but the Olsen twins' Michelle, anyway.)
When Will Fuller House End? The second half of Season 5 is set to premiere in 2020, but Netflix has yet to say exactly when.
Future Man (Hulu)
One of Hulu's biggest entries in the sci-fi realm, the comedy-driven Future Man put leads Josh Hutcherson and Eliza Coupe though a lot of mind-exploding time travel adventures across its first 26 episodes, and the streaming service announced back in April 2019 that Season 3 would be the final stretch for Future Man's future...man.
When Will Future Man End? Though Season 2 debuted on Hulu back in January 2019, there's no sign just yet when Season 3 will arrive.
GLOW (Netflix)
Across its first three seasons, Netflix's GLOW has delivered the kind of sisterhood that no other TV show could possibly match (beyond the vastly different '80s GLOW series), and fans will thankfully get a fourth season to watch Alison Brie, Betty Gilpin and the rest of the talented ensemble find joy in life, whether it be through wrestling fame or through bitching about Mark Maron's Sam.
When Will GLOW End? The Season 4 renewal came in September 2019, so it'll likely be later in 2020 when the show returns to Netflix.
Goliath (Amazon)
For Season 3, Billy Bob Thornton's crime drama Goliath brought an excellent crop of actors to its already excellent cast – including William Hurt, Beau Bridges, Amy Brenneman and Dennis Quaid – and Amazon followed that season up by ordering the show's fourth and final batch of episodes, which will likely tie up loose ends from previous years while working a new crime into Billy McBride's life.
When Will Goliath End? Amazon has yet to reveal any details about when Season 4 will be available to stream.
The Good Place (NBC)
After multiple afterlives' worth of forking brilliant comedy from Ted Danson, Kristen Bell and the rest of the heavenly cast, The Good Place will hang up its halo (and devil horns) following its fourth season, with creator Michael Schur previously setting a plan in place to end the show around the 50-episode mark.
When Will The Good Place End? The two-part Season 4 finale is set to air on NBC on Thursday, January 30.
Homeland (Showtime)
Claire Danes' Carrie and Mandy Patinkin's Saul have been through a multitude of hair-raising and politically charged situations across its first seven seasons, and it'll all come to a close with Season 8, though it probably won't be an easy ride for the duo, or anyone else for that matter.
When Will Season 8 End? After holding off from airing in 2019, Homeland will return to Showtime for its final season on February 9, 2020.
How To Get Away With Murder (ABC)
Despite maintaining acclaim and goodwill for star Viola Davis, How to Get Away with Murder has seen its audience droop pretty heavily over the years, and ABC decided to pull the plug on the crime drama in July 2019, two months after Season 6 was ordered.
When Will How to Get Away with Murder End? The first nine episodes of the sixth and final season have already aired, and ABC announced that Season 6 will debut on April 2 and will close out on May 14.
Lucifer (Netflix)
Despite being cancelled at Fox, the devilish drama Lucifer was rescued by Netflix for a fourth season and then rather quickly received its fifth and final season order; obviously getting the show back at all was a huge win for fans, but many think that Lucifer's heightened popularity on the streaming service should have been rewarded with more seasons. (Especially now that it's finally bringing God into the chaos.)
When Will Lucifer End? It's not quite clear when Lucifer will return to Netflix for Season 5, but we do know the season is being split into two groups of eight episodes, so fans will get a double dose in 2020.
Modern Family (ABC)
If ABC's Modern Family stayed on the air any longer, it would run the risk of having as many seasons as it does regular cast members, but the creators had other more natural instincts guiding the decision to wrap things up for the Pritchetts, the Dunphys and the Cam with Season 10.
When Will Modern Family End? ABC announced that Modern Family's final episode is set to air on Wednesday, April 8.
The 100 (The CW)
It's almost shocking to think that The 100 has been a mainstay at The CW for even longer than The Flash has been, but the youth-oriented adaptation of Kass Morgan's novel series has attracted a fanbase every bit as loyal as those of The CW's other genre offerings. Unfortunately, while no big reasons were given, The CW decided to make Season 7 the final one for Clark & Co., so expect creator Jason Rothenberg to pull out all the stops.
When Will The 100 End? The CW hasn't yet announced a premiere or finale date for Season 6, but given The 100 has been a summer entry in recent years, it will almost definitely start up around April or May.
Power (Starz)
Though Power often made headlines because of executive producer and former star 50 Cent's (sometimes scripted) outbursts on social media, creator Courtney A. Kemp has consistently kept Power within the upper echelon on TV dramas, and those Ghost's story is closing out with Season 6, Starz is investing in the broader Power universe with spinoffs on the way.
When Will Power End? The sixth and final season will close out on Sunday, February 9.
The Rain (Netflix)
The Danish post-apocalyptic drama The Rain could probably find way to stretch its survival story out for many seasons, considering how long The Walking Dead is probably going to air, but Netflix decided that three seasons would be the perfect number for Simone, Rasmus and the rest to either find a cure or die trying.
When Will The Rain End? Netflix has yet to announce when Season 3 will debut.
The Ranch (Netflix)
The Ranch is one of those Netflix shows that doesn't inspire a ton of watercooler conversations, but still attracted big enough audiences that the streaming service kept it going for 80 episodes, thanks in part to the popularity of stars Ashton Kutcher, Sam Elliott and Elisha Cuthbert. After detouring around the Danny Masterson controversy, The Ranch set up more potentially deadly mysteries on the way to ending its fourth and final season.
When Will The Ranch End? The final batch of episodes will hit Netflix on Friday, January 24.
Schitt's Creek (Pop)
Similarly to how Breaking Bad and more really found their audiences once they debuted on Netflix, the Pop comedy Schitt's Creek won over viewers and the awards circuit with its silliness, its left-field heartfelt moments, and its perfectly cast quartet of Eugene Levy, Catherine O'Hara, Dan Levy and Annie Murphy. The father and son co-creators initially wanted to end Schitt's Creek with Season 5, but settled for one more year when Pop gave the show a two-season renewal after Season 4.
When Will Schitt's Creek End? Season 6 debuted on Pop on Tuesday, January 7, though the finale's date still hasn't been determined.
The Spanish Princess (Starz)
Starz continued its series adaptations of Phillipa Gregory's historical novels (following The White Queen and The White Princess) with The Spanish Princess, and in the middle of the first season's run, the network announced Catherine of Aragon's story would conclude with an eight-episode second season that will no doubt be as gorgeous as the first.
When Will The Spanish Princess End? Production on Season 2 started in September 2019, but Starz has yet to alert fans to a release window.
Star Wars: The Clone Wars (Disney+)
Like other shows on this list, The Clone Wars had already faced a cancellation in past years, and in this case received a fairly shocking renewal for a single wrap-up season at Disney+. Considering the Star Wars franchise has come a long way since Clone Wars originally ended in 2014, fans can't wait to see what Dave Filoni & Co. have in store for Obi-Wan, Anakin, Ahsoka and the rest.
When Will Star Wars: The Clone Wars End? Disney+ has yet to go public with a release date, but it'll likely start up in early spring.
Strike Back (Cinemax)
One of the core scripted series that Cinemax will be remembered for, the action-packed Strike Back was given an early renewal for its seventh and final season – its eighth season in the UK, where it airs on original commissioner Sky One – with Warren Brown and Daniel McPherson's Mac and Wyatt closing out Section 20's story for their third years in the roles. (Cinemax's Strike Back originally starred Sullivan Stapleton and Phillip Winchester.)
When Will Strike Back End? The seventh and final season will kick off on Cinemax on Friday, February 14.
Supernatural (The CW)
No one would have been surprised if Supernatural stayed on the air until well into the Winchester brothers' golden years, but Jared Padalecki and Jensen Ackles are taking down their final monsters, religious icons, and more with Season 15; assuming, of course, that the Impala's door isn't left open for a follow-up adventure or two in the future, since The CW would almost definitely welcome everyone back for more.
When Will Supernatural End? The CW hasn't decided exactly when Season 15's finale will air, but the back half of the season will start up on Thursday, January 16.
13 Reasons Why (Netflix)
Based on the novel by Jay Asher, Netflix's 13 Reasons Why bounced between acclaim and controversy during its first three seasons – going so far as to edit out Hannah's suicide scene in Season 1 after facing a long span of complaints – and Netflix set Season 4 to be the last hurrah weeks before Season 3 debuted in August 2019.
When Will 13 Reasons Why End? Netflix has yet to announce when Season 4 will debut, but fans should expect it to arrive closer to the end of the year.
Tin Star (Amazon)
Tim Roth's Amazon series Tin Star (which is technically an import from the UK's Sky Atlantic) is one that not enough people talk about, but there's still a chance for bigger audiences to get invested by the time the mountain-town crime drama debuts its third and final season.
When Will Tin Star End? No details have been given yet for when Season 3 will hit either Sky Atlantic or Amazon.
Trinkets (Netflix)
One of the few youth-skewing projects to get a noteworthy cancellation, the teen drama Trinkets was out there in the world for right around a month and a half before Netflix issued the cancellation notice, which thankfully came with an order Season 2, giving co-creator Kristen "Kiwi" Smith (who also wrote the novel) ten more episodes to wrap up Elodie, Moe and Tabitha's stories.
When Will Trinkets End? Netflix has yet to announce any specific release news for Season 2.
Van Helsing (Syfy)
Here's hoping Kelly Overton's Vanessa Van Helsing kills off every last vampire in the known universe, because Van Helsing is giving its vocal (if not gigantic) fanbase one more season before putting itself on the stake.
When Will Van Helsing End? The fifth and final season is set to go into production in early 2020, with a premiere coming to Syfy at a currently unspecified date.
Vikings (History)
Now in its sixth and final season, Vikings has meshed emotional narratives with historical influences as well as any show before it, and has kept audiences enthralled thanks to the efforts of creator Michael Hirst and a cast currently led by the stellar Katheryn Winnick and Alexander Ludwig. Its split-in-half final season should keep those same audiences going throughout the year, all in anticipation for Hirst's Netflix spinoff.
When Will Vikings End? Season 6 is currently airing its first ten episodes, with the second batch of ten set to air on History later in 2020.
Will & Grace (NBC)
After three seasons back on the air thanks to NBC's later-stage revival, Will & Grace is coming to its second ending at NBC in 2020, though not before its 18-episode final season gives the characters what will undoubtedly be a different resolution than the retconned first finale. (R.I.P. Shelley Morrison and Rosario.)
When Does Will & Grace End? Though the latest season was initially meant to slotted for the midseason, it debuted in October and is set to return on Thursday, January 9.
You Me Her (Audience Network)
The polyamorous trio at the center of the romantic dramedy You Me Her – Greg Poehler, Rachel Blanchard, and Priscilla Faia – are heading for the final stretch with Season 5, which was initially doubled up with the Season 4 order back in 2018, with Audience Network deciding to pull the plug in the middle of the fourth season's run.
When Will You Me Her End? No specific date has been revealed just yet, but past seasons have all released in the late winter or early spring.
Stay tuned to CinemaBlend to see what other shows are getting the axe throughout 2020, and head to our 2020 Winter and Spring TV schedule to see everything that's definitely coming back in the near future.