Never Have I Ever Ending: Are You Team Ben Or Team Paxton?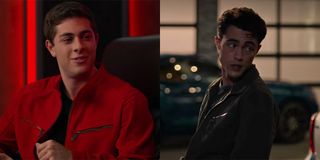 Spoilers for Netflix's Never Have I Ever can be found all over this piece. Don't say I didn't warn ya.
Early on, Netflix's Never Have I Ever makes it clear our fearless and temperamental heroine Devi is going to be involved in a love triangle with two boys: Ben and Paxton. While the end of Season 1 of Never Have I Ever offers a lot of closure in regards to dealing with grief and moving forward without a key figure in your family life – in this case Devi's Dad – but it leaves Devi's romantic life wide open ahead of a potential Season 2.
How Does Never Have I Ever Season 1 End?
The main crux of Season 1's ending features Devi rushing to Malibu to meet her mother and cousin and spread her dad's ashes. She's almost late, but John McEnroe ends up saving the day. The real cliffhanger, though, happens shortly after this fun cameo from the man who narrates the season. Devi sees Ben has waited for her in the car the whole day and takes the initiative to kiss him.
The only problem is that she'd previously just kissed Paxton in a car and Paxton was trying to make good and be there for Devi, waiting at her house while this was going on. It's a classic love triangle, made even more difficult by the fact both young men have pros and cons.
Should Fans Be Team Ben Or Team Paxton?
Never Have I Ever does a great job setting up Devi's romantic connections. On the one hand, Ben is her main school rival and on her level intellectually. He's the person Devi tends to turn to in major hours of need and he's gone above and beyond for her, even driving her to Malibu when he only has a permit. He also knows her friends and he cares about her enough to push her to be there for her family and spread her dads ashes.
Seems like a no brainer right? But Ben has his own share of problems. Like Devi, his home life is imperfect, although that's more due to neglect from his own parents than the grief Devi is dealing with. Ben can relate to being a little bit of an oddball like Devi, but probably his biggest con is that he still has a girlfriend (who is using him, but still) when Devi kisses him. In short, like Devi he has a lot of personal stuff to work through.
On the other hand Paxton is charming and in general seems pretty carefree, which is a good foil to Devi's more intense personality. The only times he shows chinks in his armor are when Devi meets his sister Rebecca, whom he is protective of and when Devi's mother is unkind to him about his intellectual capacity. Paxton is also unattached and is able to be there for Devi during embarrassing moments, such as when she falls in the pool in front of her entire class. He also seems to have a stable home life and is generally confident about himself and his abilities.
Paxton has his own share of issues though. He's obviously more popular than Devi, but though he sometimes tries to be nice to her, he can be dismissive of Devi as well. Though it wasn't nice of Devi's mother to say so, Paxton's critical thinking skills aren't great, and it takes his sister Rebecca to really push him into realizing Devi is amazing and smart. Can Devi really be with someone who is wishy-washy about their potential?
Sometimes being with a person who is similar to you can be a better fit and sometimes opposites attract. The point is, Never Have I Ever goes the typical teen love triangle route, but it also goes above and beyond to make its characters complex people who are easy to identify with. That extends to Devi's mother Nalini, her friends Eleanor and Fabiola, and her cousin Kamala, as well.
Even Actors Jaren Lewinson And Darren Barnet Don't Have The Answer
Honestly, even the actors who play Ben and Paxton, Jaren Lewison and Darren Barnet, know it can be tough to figure out who to root for, telling Vulture:
Netflix hasn't renewed Never Have I Ever for Season 2 yet (which is typical for the streamer), but it has been trending on the streaming service and seems to be as popular as Paxton, so there's hope there will be more from the series. That's particularly true given the show basically ended on a bit of a cliffhanger, at least where Devi's love life is concerned. Still, I'm curious to know what other people think, so I have to ask: Are you Team Ben or Team Paxton?
This poll is no longer available.
Your Daily Blend of Entertainment News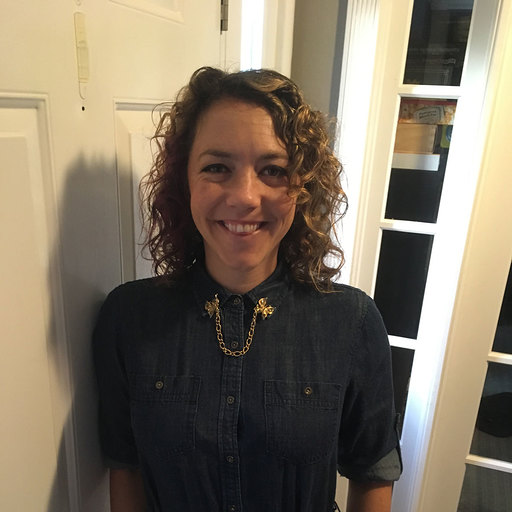 Reality TV fan with a pinch of Disney fairy dust thrown in. Theme park junkie. If you've created a rom-com I've probably watched it.