The Handmaid's Tale Season 4: 8 Major Questions We Still Have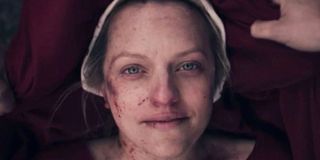 The Handmaid's Tale is on the road to Season 4 at Hulu, and its arrival comes after an explosive ending to Season 3. There are many things at play ahead of the coming season, and viewers may have many questions about what all the coming season will entail.
Others may be equally as interested to know when The Handmaid's Tale Season 4 will arrive on Hulu. For anyone looking for an answer to either or both of these questions, here are some answers that should quell some of those burning questions while we all wait for more episodes.
When Will The Handmaid's Tale Season 4 Premiere?
Originally it was believed that The Handmaid's Tale Season 4 would arrive summer 2020, as past seasons of the Hulu original have aired around that time. It was revealed in January Season 4 was going to release fall 2020, but that announcement was made before COVID-19. Season 4 will consist of 10 episodes, three episodes less than Season 3. Showrunner Bruce Miller told Indiewire the decision for less episodes was purely made for creative reasons.
The Handmaid's Tale was forced to halt production on Season 4 since then, and it's unknown how far along the series was before the halt. There hasn't been any indication fans will have to wait beyond fall 2020 for its premiere, but it wouldn't be surprising if a delay is eventually announced.
Will The Handmaid's Tale Do More To Appease Fans In Season 4?
The Handmaid's Tale Season 3 had its fair of supporters, but there were a number of fans angered by the season. June had gone from all out hero to somewhat of an anti-hero in an effort to further push revolution within Gilead. The decision split the fandom, many of whom were disappointed June didn't stay inherently good with every decision she made.
When the fans aren't happy, shows can bend to find ways to appeal to them. It remains to be seen whether or not The Handmaid's Tale Season 4 will do the same by trying to find a way to make June's more problematic Season 3 decisions more justified down the stretch.
When Will A Trailer For The Handmaid's Tale Season 4 Be Released?
As of writing, a trailer for The Handmaid's Tale Season 4 has not been released. It's still a bit early to be seeing one though if this will be a fall release date, so no one should be all that concerned or think that a delay is inevitable based on that alone.
Given that production has halted, there is a question of whether or not there was enough footage shot and completed to make into a trailer. It's not unheard of for trailers to release before production has completely wrapped, so don't be surprised if one does surface at some point during the summer.
Will Season 4 Of The Handmaid's Tale Be Set In Gilead?
In an interview with THR following Season 3, Elisabeth Moss touched on the problematic nature of June returning to Gilead. The actress talked about the position her character is in, and how she can't possibly survive going back within the country's walls.
Perhaps the resistance will find a way to stay in hiding while still staying free from the influence of Gilead? Maybe there's some neutral zone between Canada and Gilead that can be used as shelter? Obviously, I don't have an answer, but I do agree with Elisabeth Moss that June probably shouldn't return to Gilead unless she wants to be executed.
Will There Be Any New Characters In The Handmaid's Tale Season 4?
There hasn't been a ton revealed about the story of The Handmaid's Tale Season 4, Elisabeth Moss told THR there was a solid chance June would not be allowed back at Commander Lawrence's house after all she's done. It's somewhat sad because he allowed June a great deal of freedom within Gilead, though also understandable given all the things that happened at his home since her arrival.
With that statement, it seems that another Commander will be cast to take in June if she's going back into the service of someone. I'd have to think The Handmaid's Tale has another Bradley Whitford-esque level casting up its sleeve for a new Commander. Other characters could also come in the form of new Handmaid's or even Marthas, though the latter may be going out of style following that big child heist in Season 3.
What Will The Handmaid's Tale Season 4 Be About?
Specific details on The Handmaid's Tale Season 4 are unknown, but it's not hard to speculate on what the new season will cover. There will be repercussions for the successful extraction of dozens of children from Gilead, for the world and the people responsible. Gilead has been all about revenge following much smaller transgressions, so I can imagine the response to this transgression will be especially severe.
For Canada, it's hard to imagine what will happen to the nation if it does not return the scores of children that were sent out of Gilead. Keep in mind, Gilead has the militaristic firepower of the modern United States, so that's not a fight any nation would willingly pick. Still, is there a chance that as Gilead has changed, so has its strength as a military superpower? I would expect all of this to be talked about at some length in Season 4.
Will The Handmaid's Tale Season 4 Tie In With The Announced Spinoff?
As many may know, Hulu is adapting a spinoff to The Handmaid's Tale based on author Margaret Atwood's sequel book The Testaments. The book takes place 15 years after the events of The Handmaid's Tale, and will follow characters like Aunt Lydia in this new world.
One would think that, as a sequel series, The Testaments won't begin until the story of The Handmaid's Tale is complete. Doing so would create some obvious spoilers for how the original series will end, though there may be ways to work around that and create reasons to tune into both shows even if one does take place later in time. We'll ultimately have to wait and see if the new spinoff ties into Season 4, though I would wager the answer is no.
What Happens If June Dies?
In a surprisingly candid statement, The Handmaid's Tale's showrunner Bruce Miller told Vanity Fair that once June dies, the show is done. While perhaps comforting that this show won't end without its lead, one thing that this does mean is that once June is gone, fans should expect the series to go soon after.
Of course, the upside is that The Testament will be around to pick up the pieces post-June, and continue on the story long after her death. And hey, perhaps there's a scenario where June doesn't die, though at this point it seems very hard to imagine she'll quit fighting Gilead even when her daughter is saved.
The Handmaid's Tale Seasons 1-3 can be streamed on Hulu. Continue to stick with CinemaBlend for more on the series, and for the latest news in television and movies.
Your Daily Blend of Entertainment News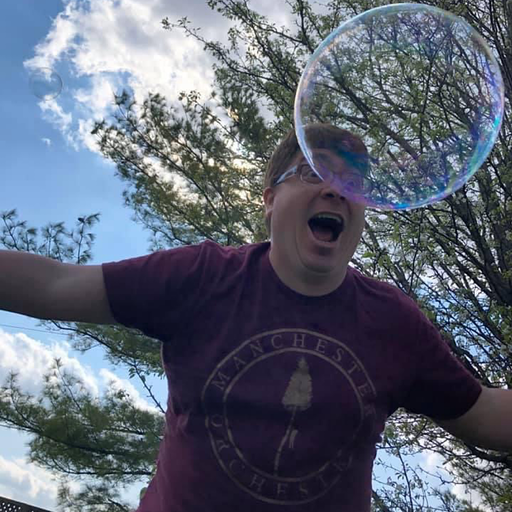 I like good television but also reality television. His day largely consists of balancing his workload between reporting on the latest and greatest news in Star Trek and other sci-fi, as well as 90 Day Fiancé, WWE, Big Brother, and more.