How The Blacklist Should Handle Dom's Story After Brian Dennehy's Death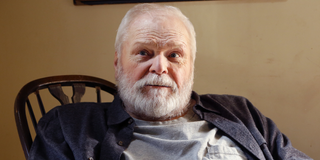 (Image credit: NBC)
The Blacklist lost a legend when Brian Dennehy recently passed away at the age of 81. The acting icon had played the recurring role of Katarina Rostova's mysterious father, Dom, since Season 3. To say Dom held the pieces to the elaborate puzzle that is The Blacklist would arguably be an understatement.
As The Blacklist kicked off Season 7, Dom was right in the middle of the action. The woman claiming to be his daughter, Katarina, exploded back into his life in the two-part premiere. In the standoff with a vengeance-seeking Katarina, Dom was shot. He has been in a coma, clinging to life, ever since, with Brian Dennehy accordingly off-screen.
Following Brian Dennehy's death, The Blacklist's creator vowed that viewers had not seen the last of Dennehy's Dom. Jon Bokenkamp confirmed that using pre-filmed and already existing footage, Dennehy would be seen in the Season 7 finale. For context, the episode that will conclude The Blacklist's current season was not the initially planned finale.
How The Blacklist Is Proceeding
Dom was initially supposed to appear in the episode airing a few ones before the Season 7 finale (Episode 19 of 22). Due to recent events, The Blacklist had to halt production, leading to Dom's return episode turning into the season-ender. It was already going to be a huge episode because of Dom figuring into it. Now, it is even more critical.
Despite Dom not being the original Season 7 finale, The Blacklist actor Diego Klattenhoff has assured fans the episode will work as a finale. How will Brian Dennehy figure into this now that he has died? The Blacklist recently announced that the final episode will use a mix of live-action and animation. The ambitious move could theoretically extend to Dennehy's Dom.
However the next part of Dom's story is told, the question remains. How should The Blacklist handle Dom's story after Brian Dennehy's death? On the show, Liz's grandfather had a lot left to tell, and do. He was the one that told Liz the false story about Red's true identity, and The Blacklist has yet to reveal if he did that purposefully or not.
How The Blacklist Should Handle Dom's Story
Whether in animated form or live-action, The Blacklist should bring about some resolution to Dom's story and what he knows about Red. Okay, I know that the second part is a long shot. That issue aside, there are other things that Dom knows, including the full story about why he tried to kill Katarina.
For now, that remains a quasi-mystery. The real Ilya indicated Dom wanted to protect Liz from the danger her mother posed to her. I am sure that I am not alone in wanting to learn more details. As for the show, it could proceed in several ways at this point. Before Brian Dennehy's death, The Blacklist's creator indicated that seeing Dom again was likely.
Now that Brian Dennehy has passed and will no longer be able to contribute to new scenes, The Blacklist has a difficult decision to make. Having Dom pass away is arguably the right option at this point. The question is how to go about that. I, for one, hope that Red will not be the one to end Dom's coma -- permanently.
How To Write Off Dom
Red killing Dom would not be out of character for him. Remember, he killed Sam (the man that raised Liz) all the way back in Season 1. If Dom actually knows the full story about Red and he thinks that he is going to tell Liz the real truth this time, he may strike. I would prefer if Red struggled with that decision and Dom succumbed naturally, though.
Cut to The Blacklist showing a grief-stricken Liz, receiving a letter from her grandfather. My hope would be that said letter disclosed the much-sought-after truth regarding Red's real identity. What a way to set-up Season 8, if this scenario happened! Dom probably does not know (unless he can hear in his coma and Liz told him at his bedside) that Liz knows Red is not Ilya.
Hence, a letter to tell Liz. After four seasons on The Blacklist, the most essential thing for Dom's story is to reach some point of closure. He has thankfully reunited with his granddaughter Liz, but there is a lot more he knows and has not said about her mother. I am ready for the truth to come out. It is the only way to wrap up Dom's story.
What Might Have Been
The Blacklist clearly kept Dom in a coma for a reason. This is The Blacklist that I am talking about. There is an explanation for everything (the Red twin theory, anyone?). So, in my mind, the show was planning to go two or more ways. It might have expected Brian Dennehy to return and resolve his storyline. Perhaps the plan was for him to survive for many more returns in the future.
Or The Blacklist was planning for Dom to succumb to his injuries and for Brian Dennehy to film some flashback scenes to flesh out some of Dom's story moving forward. Considering how intense Dom's past is, Dennehy could have made multiple returns. Sadly, his death has made that impossible. Unless The Blacklist utilizes some of CGI magic, like Hawaii Five-0 did back in the day.
My main hope is that there is some closure on the Dom front. The Blacklist spent a long time teasing his existence and him finally meeting Liz. She only got the chance last season. It is yet another cruel blow that Liz got one step closer to a relative, only to have them taken away.
At the same time, she thought she learned the truth about Red, only to have that also ripped away from her. The Blacklist has set up a tough-to-answer issue. After all that Brian Dennehy poured into the character, Dom deserves to have a conclusive ending that brings with it its fair share of answers for fans still desperate for them.
Tune in to the animation-infused Season 7 finale that will feature Brian Dennehy's Dom when The Blacklist airs on Friday, May 15, at 8 p.m. ET on NBC. Check out Dennehy's past appearances as Liz's mysterious grandpa by streaming previous seasons on Netflix, along with lots of 2020 arrivals. Afterward, anticipate this summer's premieres.
Your Daily Blend of Entertainment News
Like a contented Hallmark movie character, Britt happily lives in the same city she grew up in. Along with movies and television, she is passionate about competitive figure skating. She has been writing about entertainment for 5 years, and as you may suspect, still finds it as entertaining to do as when she began.