Hannah Brown Offers Actual Apology For Racial Slur After Being Called Out By Other Bachelor Stars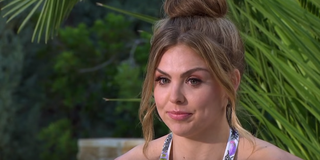 Hannah Brown has been in the spotlight way more than most reality stars in the past year and a half. Usually, they get one show on which to inundate us with their drama and poor choices, but in just a few months, Hannah has been on The Bachelor, The Bachelorette, Bachelor in Paradise, competed on and won Dancing with the Stars and caused a bit of trouble at the beginning of Peter Weber's 2020 Bachelor season. Now, she's back in the news again, but for a big social media blunder that she's had to apologize for, after other Bachelor Nation alums called her out.
A lot of folks are kinda bored right now, especially people who are used to being out and about, and who can't really work from home. You know, like reality stars who've gotten used to having cameras on them all the time. As such, a lot of these people are doing ill-advised live streams, and this weekend saw a couple of Instagram Live posts from Hannah Brown. In the first one, on Saturday night, she was mumbling the lyrics to "Rockstar" by DaBaby when she came upon a racial slur...and then went ahead and said it anyway with a smile on her face.
As you might imagine, people were none too pleased, and were very quick to show up on Hannah Brown's Instagram and call her out for using the language. What did Hannah do? She went back on IG Live, with a quick, smiling apology that she let get derailed by another woman (who was off camera) telling her it wasn't actually her who said it. After a bit of confusion from Hannah, she then blamed the moment on someone her brother, and basically withdrew her apology by saying she was singing and "not even thinking." Ugh. OK...
While most of the strong reactions to Hannah's use of the racial slur came from non-famous folk, fellow Bachelor alums Bekah Martinez (who vied for the heart of Arie Luyendyk on Season 22 in 2018) and Rachel Lindsay (who was the first black woman to front The Bachelorette in 2017 after her time on Nick Viall's Bachelor season) went to IG with her own reactions, with neither sparing words for Hannah.
According to TMZ, it sounds like the reactions of Hannah's fellow Bachelor Nation peeps (along with all of the fan outcry) led to her being ready to take full responsibility, and she posted a much more sincere apology on Instagram the next time around, saying:
I mean, there are a lot of lessons to be had here, right? In general, everyone should know by now not to use any racial slurs. It doesn't matter if it's in a song. And, if you've been singing along happily to songs filled with slurs in private, know that you absolutely will continue that behavior when you sing said song in public, and be prepared for folks to get plenty angry about it call you out.
So, maybe, if you're going to sing along to something on IG Live, pick your favorite tune from a recent Disney movie so that you can continue to pretend that it would never occur to you to use a racial slur for any reason or in any situation. You know, so that we don't have to keep hearing apologies, at least not for this exact thing, anyway.
Hannah Brown has taken to Instagram in the recent past to talk about how crazy this time in her life has been. Last August, she posted a long entry about how much she had been "struggling" with fame and having so much of her life unfold in public, noting that she was losing track of her friends and family "because I can barely keep up with my own life right now." It was an emotional post that made you feel for a young woman who clearly wasn't totally prepared for how her life would change.
But, instead of taking time out of the spotlight, Hannah Brown did Dancing with the Stars, (which, as she told it, was also hard on her) and almost threw a wrench into Peter's very messy stint as The Bachelor. In the months since then, she decided to practice social isolation with another ex of hers from The Bachelorette, Tyler Cameron, and a crew of his friends and family, where they posted near constant videos of themselves on Tik Tok for about 10 days.
While Bekah Martinez came out and said (via Entertainment Tonight) that people needed to hold Hannah Brown accountable for what she said so that we can try to end "our country's loooong history of casual racism and flippant anti-blackness," Rachel Lindsay used a slightly different tactic that may have helped Hannah Brown really see the error of her ways, and Rachel spoke to Hannah personally before going public with her thoughts. Here's Rachel's Instagram post about what happened:
Obviously, Hannah Brown can do whatever she likes with her fame, but it might be a good idea for her to rethink some things right now. The fact that she didn't already realize how wrong this was, and then made a half-hearted apology shows that she still has a lot to learn, not just about life in the public eye, but about life, in general. Hopefully, she's grasping some lessons now and will become better for it.
All things Bachelor Nation are, of course, on hold right now, but it's still expected that the next, completely new, show to film will be The Bachelorette with Clare Crawley sometime later this year. Until then, musical dating show The Bachelor: Listen To Your Heart is still airing on Mondays, and once that's over you can look forward to the 10 episode retrospective series The Bachelor: The Most Unforgettable – Ever!.
Your Daily Blend of Entertainment News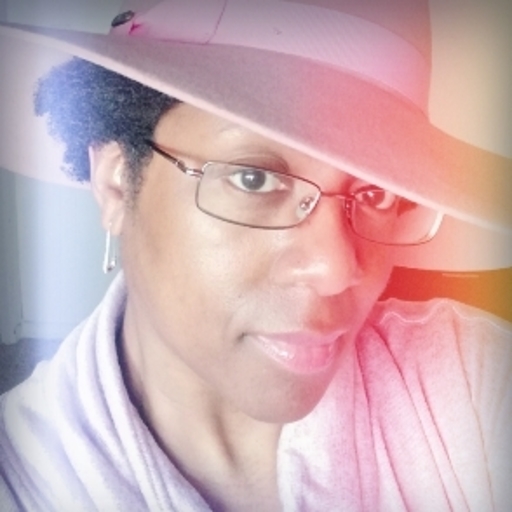 Yennefer's apprentice, Gilmore Girl; will Vulcan nerve pinch pretty much anyone if prompted with cheese...Yes, even Jamie Fraser.