Bachelor And Bachelorette Couples: Who Actually Got A Happy Ending?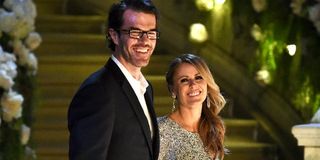 We love to dive into The Bachelor and The Bachelorette so that we can live vicariously through the very, very pretty contestants (yes, the men, too) as they have ridiculously exotic dates, flirt, make out and, hopefully, fall in deep, deep reality show love. But, as anyone who's paid attention to the franchise knows, these fairy tale romances don't always work out. The Bachelor franchise is still going strong, but, unfortunately, the same can only be said for a few of the couples who've come out of the shows.
Wondering which of the Bachelor franchise couples are still going strong? Well, you're in the right place because we have for you now a lovely list of everyone who has managed to make a go of things well beyond the phrase "That's a wrap!" And, let's start with one of the biggest scandals the franchise has seen.
Jason Mesnick And Molly Malaney - The Bachelor, Season 13
The Bachelor had been chugging along nicely by the time 2009 rolled around, but something that had never happened before was about to cause a lot of controversy. Season 13 Bachelor Jason Mesnick proposed to Melissa Rycroft at the end of his season, but, and this is a very big "but," by the time his After the Final Rose special was ready to be filmed, he'd changed his mind. So, as the special was being taped, he told Melissa, on camera, that he couldn't stop thinking about runner-up Molly Malaney and he wanted to give things a shot with her. I. KNOW. It was touch and go for a while with the new couple, but it looks like this was the right decision. Mesnick and Malaney married in what was only the second Bachelor televised wedding in February 2010, and now have a 6-yr-old daughter named Riley.
Arie Luyendyk Jr. And Lauren Burnham - The Bachelor, Season 22
On to another controversial Bachelor ending. Season 22, which aired in early 2018, saw Arie Luyendyk Jr. get to his final two (Becca Kufrin and Lauren Burnham) and decide to propose to Kufrin, sending Burnham home in tears. But, alas, there was another speedy and shitty change of heart afoot. A few weeks after filming had ended, and after being engaged during that time, Luyendyk tells Kufrin that he's more in love with Burnham than her and needs to call off the engagement. At his After the Final Rose taping, he reunited with Burnham and got down on one knee to propose. The couple married in January 2019 and welcomed daughter Alessi on May 29 of the same year.
Desiree Hartsock And Chris Siegfried - The Bachelorette, Season 9
Ah, it really sucks to be dumped on national television, but that's exactly what happened to Bachelorette Desiree Hartsock during Season 9 in 2013. She was nearing the end of the road, with three men left, but before her one-on-one date with Brooks Forrester, he had to tell her that he wasn't in love with her and took himself out of the running. This led Hartsock to debate whether or not she even wanted to continue with the show, because she had to admit that her feelings weren't as strong for her other two suitors. As could be expected, though, she rallied, stuck with The Bachelorette and chose Chris Siegfried, who did, indeed, propose. They married in January 2015, and now have two young boys, Zander and Asher.
Ashley Hebert And J.P. Rosenbaum - The Bachelorette, Season 7
Ashley Hebert and J.P. Rosenbaum had a pretty easy road to happiness when it comes to Bachelor franchise couples. The seventh Bachelorette, who reigned in 2011, chose Rosenbaum at the end of her season and he proposed. The couple married in a ceremony that aired on ABC in December of 2012 and they now have two children: son Fordham Rhys and daughter Essex.
Jojo Fletcher And Jordan Rodgers - The Bachelorette, Season 12
The Bachelorette Season 12, saw Jojo Fletcher give her heart to Jordan Rodgers after dating 26 men. Once again, their season, which aired in 2016, only had a standard amount of drama, backstabbing and heartbreak, so the road was relatively easy for the couple. Fletcher and Rodgers are now engaged and live together in her hometown of Dallas.
Becca Kufrin And Garrett Yrigoyen - The Bachelorette, Season 14
Bachelor Nation loves a controversy, and Bachelorette Becca Kufrin's 2018 season had a few of them. Unfortunately, one of those controversies surrounded eventual winner Garrett Yrigoyen, who was revealed to have liked and commented on several Instagram posts that many people found insensitive. But, it hasn't appeared to slow this couple down; they got engaged on the Season 14 finale and are still together.
Rachel Lindsay And Bryan Abasolo - The Bachelorette, Season 13
One of the major narratives of The Bachelorette Season 13 was the relationship between Rachel Lindsay and Peter Kraus, to the point where many fans were calling for him to become the next Bachelor if he didn't manage to win Lindsay's heart. Well, it turned out that neither was destined to happen. During the finale, Kraus and Lindsay went through an excruciatingly long and emotional goodbye when he tells her he wants to continue in a relationship with her but is simply not ready to propose right then. But, Abasolo was ready, and Lindsay said yes, leading many to think all she was interested in was being engaged and not staying with the right man, a charge that Lindsay has denied ever since. She and Abasolo are still engaged, they live in her hometown of Dallas and hope to marry in 2019.
Sean Lowe And Catherine Giudici - The Bachelor, Season 17
Sean Lowe and Catherine Giudici seem to have a pretty fairytale-like love story, with the exception of him dating 24 women at the same time as her, that is. He proposed to her in The Bachelor finale of Season 17 in 2013 and the couple married in a televised ceremony in January 2014. And, the good news just keeps coming for them, as they have two sons, Samuel Thomas and Isaiah, and are now expecting their third child.
Trista Rehn And Ryan Sutter - The Bachelorette, Season 1
Now we're bringing out the big guns! Trista Rehn and Ryan Sutter are the OG's when it comes to Bachelor Nation couples. The met on the very first season of The Bachelorette, Ryan proposed and they married in, you guessed it, a televised ceremony which aired in December 2003. They are still together and have two children: daughter Blakesley and son Maxwell.
Honorable Mention!
Colton Underwood And Cassie Randolph - The Bachelor, Season 23
Aw, yeah! Gotcha! Bet you thought I'd forgotten about the most recent happy couple to come out of The Bachelor, didn't you? Well, Season 23, featuring virgin Bachelor Colton Underwood just finished airing on March 12, 2019, so we can't really jump the gun and say that Underwood has for sure found his happily ever after in Cassie Randolph. But, the two sure gave us some drama on the way to full-on relationship status. As Underwood neared the finale, Randolph told him she didn't think she could get to "in love" with him by the end of filming and broke up with him. This led him to realize he was more in love with her than the other two women left, he cried a lot, jumped a lot of fences (OK, just one. But it was in Portugal and at night!), broke up with the other two women and found Randolph as she was packing to leave to beg her to give their relationship a shot. Randolph accepted, and the two are currently dating but have not gotten engaged.
Well, out of a combined 38 seasons between The Bachelor and The Bachelorette, 10 happy couple isn't that many. I think, though, that we can all agree that it's better than none. The Bachelorette Season 15, starring Hannah Brown and a metric ton of man drama, is currently airing on ABC every Monday at 8 p.m. EST, so be sure to check it out and see who she may or may not end up in her own happily ever after with soon!
Your Daily Blend of Entertainment News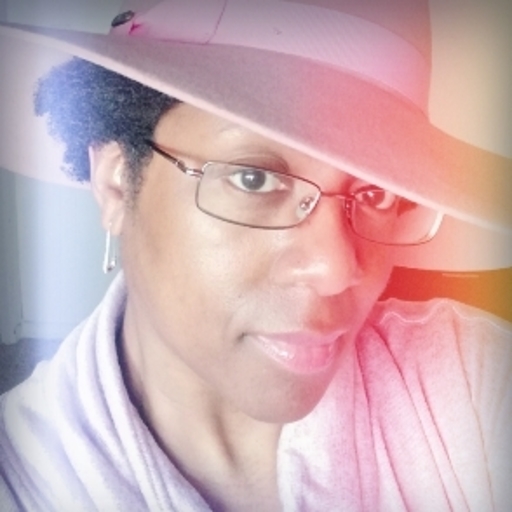 Yennefer's apprentice, Gilmore Girl; will Vulcan nerve pinch pretty much anyone if prompted with cheese...Yes, even Jamie Fraser.