What These Former Law And Order SVU Cast Members Are Doing Now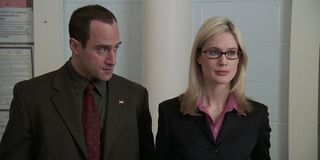 Law and Order: SVU is one of those spinoff shows that has the distinction of outliving the series from which it formed. While main Law and Order series wrapped up its 20-year run in 2010, the Special Victims Unit is as strong as ever. However, that's not to say that several members of the cast have left the show over the years, as some of the stars have the show have left the NBC crime procedural and moved on to other things.
But where are the likes of B.D. Wong (Special Agent George Huang), Richard Belzer (DA Investigator John Much), and Dann Florek (Captain Donald Cragen) up to now? Unlike Christopher Meloni, who will return to Dick Wolf's long-running series later in 2020, everyone on this list has yet to return to the fold, and it's probably because they're just too busy. So, let's see where their careers have gone since leaving the Special Victims Unit.
B.D. Wong (Special Agent George Huang)
B.D. Wong portrayed FBI Special Agent George Huang on Law and Order: SVU in varying capacities before leaving the show for good following the conclusion of Season 17. Since then, the veteran actor has reprised his Jurassic Park character Dr. Henry Wu in the Jurassic World reboot trilogy, including the upcoming Jurassic World: Dominion. On the television side of things, Wong has recently appeared as Godspeed on the CW series The Flash, as well as the Comedy Central series Awkwafina Is Nora From Queens, where he plays the main character's father, Wally. Wong's voice can also be heard in the DuckTales World Showcase Adventure at Epcot later in 2020.
Dean Winters (Detective Brian Cassidy)
Dean Winters first appeared as NYPD Detective Brian Cassidy on Law and Order: SVU Season 1, but would only appear off and on for a total six seasons over the course of the show before leaving for good following Season 20 in 2019. The star of Oz and Rescue Me remained busy during his breaks from the NBC series, and continues to do so today in movies like Lost Girls and the upcoming Street Justice, but most people probably recognize him as "Chaos" in the highly entertaining Allstate commercials, especially the one where he starred alongside Tina Fey for the strangest of 30 Rock reunions.
Richard Belzer (DA Investigator John Munch)
Richard Belzer made a career out of portraying NYPD Detective-turned-DA Investigator John Munch on shows like Homicide: Life on the Street, Law Order: SVU, Arrested Development, and The Wire just to name a few between 1993 and 2016. After leaving SVU in 2016, the actor/comedian/author moved to a small town in the south of France where he has written several books including Corporate Conspiracies: How Wall Street Will Take Over Washington and the upcoming Conversations with Jerry Lewis, which is slated to be released in October 2020.
Dann Florek (Captain Donald Cragen)
Dann Florek portrayed Captain Donald Cragen, the tough yet compassionate leader of the Special Victims Unit on Law and Order: SVU from 1999 to 2015 when his character retired from the NYPD. Soon after leaving the show, Florek took on a number of roles including the television series Under The Dome and made-for-TV movie Disillusioned, but the 70-year-old actor has remained quiet in the years following. By all accounts, the veteran of stage, television, and cinema is enjoying his retirement.
Raul Esparza (ADA Rafael Barba)
Raúl Esparza is one of those actors with the distinction of appearing on three separate Law and Order franchises over the course of his career, and while he gave nice one-off performances on the main series and Criminal Intent, he's best known for his portrayal of ADA Rafael Barba on Law and Order: SVU. Esparza joined the cast in Season 14 as a recurring character before becoming a part of the main cast the following season, where he remained through Season 19. Besides showing up in a one-off appearance in Season 21 of SVU, the Tony Award-winning actor has appeared on The Good Fight and the 2017 animated comedy Ferdinand. In addition to acting, Esparza also lends his talents to the narration of several audiobooks, including Stephen King's Under The Dome.
Michelle Hurd (Detective Monique Jeffries)
Fans of the later seasons may not recognize Michelle Hurd's Detective Monique Jeffries, but longtime Law and Order: SVU viewers probably still remember one of the show's most notorious loose cannons. Since leaving the series after Season 2, Hurd went on to have a rather successful television career with roles on shows like Ash vs. Evil Dead, Daredevil, and most recently Star Trek: Picard where she portrays Raffi Musiker, Jean-Luc Picard's former Starfleet first officer. In addition to her acting credits, Hurd was part of a panel celebrating the creative output of women at a World Intellectual Property Day event.
Stephanie March (ADA Alexandra Cabot)
Stephanie March portrayed Assistant District Attorney Alexandra Cabot on a total of 95 episodes of Law and Order: SVU during several tenures on the long-running series, but the actress finally departed the show following Season 19. Between appearances on SVU, March appeared on shows like 30 Rock, Grey's Anatomy, and The President Show. Most recently, March appeared in the mockumentary The Social Ones where she played Dr. Miriam Spacelli, a therapist specializing in patients suffering from social media anxiety disorder.
Diane Neal (Senior ADA Casey Novak)
Longtime fans of Law and Order: SVU will probably remember Diane Neal's Casey Novak as the senior Assistant District Attorney (the longest-running in the show's history), but not for the best of reasons. Prone to outbursts of anger and unethical treatment of defendants in the courtroom, Novak's character was suspended from practicing law for a number of years in Season 9 (a way to work around the actress coming back to the show) before leaving for good after Season 13. After sustaining injuries in a 2013 car accident, Neal's acting career slowed down before ending altogether following a few sporadic appearances on shows through 2015. In 2018, she ran for the U.S. House of Representatives as an independent in an upstate New York district but only received one percent of the vote.
Michaela McManus (ADA Kim Greylek)
Michaela McManus only appeared on Season 10 of Law and Order: SVU as Assistant District Attorney Kim Greylek, and quickly left the show after her character felt like she played a role in the murder of a pediatrician after she helped convict him of child molestation. The ending of McManus' brief tenure allowed for Diane Neal to return to the show once more as Casey Novak. In the years following her departure from the show, McManus bounced around between roles including SEAL Team, The Orville, and the short-lived NBC drama, The Village.
Danny Pino (Detective Nick Amaro)
Over the years, Law and Order: SVU has its fair share of hot-shot and hot-headed detectives and that was no different for Danny Pino's portrayal of Detective Nick Amaro, who appeared on the NBC drama from Seasons 13 to 16 before departing the series. While filming SVU, Pino appeared on cone of Dick Wolf's other crime shows Chicago P.D. for two special episodes. Since leaving the world of Law and Order: SVU, Pino has kept busy with a number of projects with the most recent being the Sons of Anarchy spinoff series Mayans M.C. on FX, where he portrays Miguel Galindo, the son of the leader of the Galindo Cartel found Jose Galindo. The third season of the successful crime series from Kurt Sutter is slated to air later in 2020.
Philip Winchester (ADA Peter Stone)
Characters on all of Dick Wolf's crime shows have bounced around from series to series, and that was very much the case for Philip Winchester's Assistant District Attorney Peter Stone who jumped from Chicago P.D., Chicago Medical, Chicago Justice to Law and Order: SVU in the show's 19th season. Though his time on the show was brief (he left after Season 20), Winchester's portrayal of the facts-obsessed assistant prosecutor was a driving force of the show during his run. Since leaving the show in 2019, Winchester has spent time preparing for the M.J. Bassett action film Rogue starring Megan Fox, which is currently in post-production.
Hopefully Law and Order: SVU doesn't lose too many more of its stellar cast as the show prepares to enter its 22nd season on television. There are probably plenty of fans out there who can't wait to see how the newer members of the cast work alongside the returning Elliot Stabler when he waltzes back into the Special Victims Unit (and his new spinoff series). Only time will tell if we'll be adding more names to this list in the near future, but in the event that does happen, you can find out about it right here on CinemaBlend.
Your Daily Blend of Entertainment News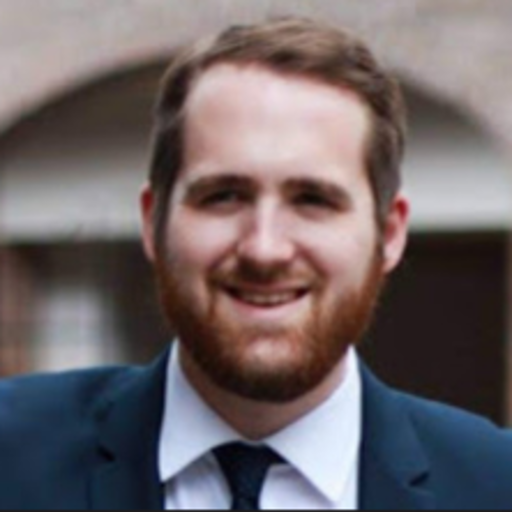 Philip grew up in Louisiana (not New Orleans) before moving to St. Louis after graduating from Louisiana State University-Shreveport. When he's not writing about movies or television, Philip can be found being chased by his three kids, telling his dogs to stop barking at the mailman, or yelling about professional wrestling to his wife. If the stars properly align, he will talk about For Love Of The Game being the best baseball movie of all time.