9 Issa Rae Projects To Check Out After Netflix's The Lovebirds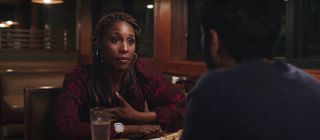 Steadily, Issa Rae is becoming a Hollywood go-to actress for unique and quirky romantic movies. Rae has shown her versatility, vulnerability, sexiness, and relatability in various film and TV projects, so it's no wonder that her star is even more on the rise. 2020 has been a great year for Issa Rae projects. She has appeared in two highly anticipated romantic movies of 2020, the most popular one being The Lovebirds. She stars opposite Kumail Nanjiani in this recently Netflix-acquired flick. The Lovebirds is a movie about a couple on the brink of breaking up, but they are forced to stay together and work together to solve a murder mystery.
The Lovebirds is a highly enjoyable comedy that is sure to make you question whether you and your significant other could really win The Amazing Race. It showcases both Kumail Nanjiani and Issa Rae's ability to keep viewers engaged, laughing, and rooting for them. For some, The Lovebirds is their first time being introduced to the actress, but Rae has been creating, producing, and starring in TV shows and movies for nearly 10 years.
If you need a crash course on some of her best work, here are a few projects to check out.
Insecure
Insecure is the hit HBO series starring Issa Rae and Yvonne Orji. It was co-created by Rae and Larry Wilmore. The series follows Issa Dee (Issa Rae) and her friends as they try to figure out the next chapters in their lives. Each season deals with a major element of self-discovery, from the end of a relationship to the beginning of one, to new jobs to losing jobs, to babies, marriages, starting a business, and so much more.
Insecure creates complex characters who rarely have it together. It's about their journeys and all the ways they get it wrong-and then sometimes figure it out and get it right. The series is a hilarious look at issues faced not only by modern black women and men, but universal issues that everyone faces on the path to growing up.
The Misadventures Of Awkward Black Girl
This web-series follows J (Issa Rae), an awkward 20-something black girl who tries to navigate the awkwardness of everyday situations, like mean co-workers, new relationships, and friendships. The series started in 2011, and had two seasons. Most of the episodes are under five minutes long. The Misadventures of Awkward Black Girl is what initially got people to take notice of Issa Rae's comedic style and fresh voice. The series clearly helped influence some elements that she uses in Insecure.
Misadventures is good to watch as an evolutionary study. You see how The Misadventures of Awkward Black Girl has matured and evolved into Insecure. Also on its own the web-series is a quick watch that's very funny, a different take on the image Hollywood presents of the black girl, and it has a ton of distinct and hilarious characters.
Little
Issa Rae co-stars with Regina Hall and Marsai Martin in Little, a story about a woman who reverts back to her childhood self after being cursed for being mean to a little girl. It's Big and 13 Going on 30 in reverse. Rae plays April, Jordan (Regina Hall)'s assistant who ends up having to watch 13-year old Jordan (Marsai Martin).
This is an entertaining film that let's each of the leads shine. Along with the main plot, it's a story about April trying to be taken more seriously and have more responsibilities at work. Little has hilarious moments with each of the leads, making it a good watch if you want some lighthearted comedy.
The Hate U Give
The Hate U Give is a drama based on the best selling book of the same name. It follows teen Starr (Amanda Stenberg) as she witnesses the murder of her unarmed black male friend, Khalil (Algee Smith). Khalil is murdered by a police officer, and the incident sparks unrest for Starr and her community.
Issa Rae plays April, a civil rights lawyer who encourages Starr to speak up about Khalil's death, and the police's involvement in it. The film takes a hard look at the injustices faced by black people, especially when it comes to police brutality. Rae's part is small, but vital as she's one of the people that helps inspire Starr to stand up for her rights and not let the police officer get away with Khalil's murder.
Hair Love
Hair Love is the Academy Award winning best animated short about a father trying to figure out how to do his young daughter's hair. Rae narrates the short as the mother. Spoilers coming ahead.
The mother character is first only seen through a video watched by the daughter and father. By the end of the short, it's revealed that she is in the hospital and has lost all her hair due to some type of illness. The father and daughter show her that she's still beautiful and a queen even without hair. Hair Love makes you feel so many emotions in a short span of time, such as sadness, joy, inspiration, and triumph.
The Photograph
The Photograph is a romantic drama that follows two love stories, one set in the past and another in the present. The present one follows Mae (Issa Rae) and reporter Michael (Lakeith Stanfield). They meet because Michael is writing a story about a man who used to know her mother. The past love story follows Mae's mother, Christina (Chante Adams) and Isaac (Y'lan Noel).
The Photograph is about Mae learning Christina and Issac's love story, and using them as an example so that she won't repeat their mistakes with Michael. The film focuses more on the characters than plot, and Rae does a great job of projecting Mae's uncertainty about leaping fully into this new relationship.
BoJack Horseman
Issa Rae lends her voice to two episodes of BoJack Horseman Season 5. She plays Dr. Indira, Diane (Alison Brie)'s therapist. The first episode that she appears in is "The Dog Days Are Over," which is only a brief appearance. In the episode, Dr. Indira not-so-subtly name drops some of her famous clients. She then has a larger role in "NT. SUB." She has dinner with her wife, Mary-Beth (Wanda Sykes), and she shares an encounter that she had with Bojack Horseman (Will Arnett) and Diane.
The episode revolves around many of the main characters being turned into weird versions of themselves, because both spouses try to share their stories and encounters with these characters while trying to conceal their identities.
Jay-Z's Moonlight Music Video
"Moonlight" features many young prominent black actors taking on roles of Friends characters. Issa Rae plays Rachel, the role made famous by Jennifer Aniston. The song and video address the La La Land and Moonlight Oscars controversy. The one where Moonlight won Best Picture but La La Land's name was read by mistake.
Many have spoken about Moonlight's big win being overshadowed by the controversy of the whole situation. Jay-Z's song takes it further by discussing the constant struggle of black artists and art to receive the same acclaim and recognition as white artists and art, even if it's the exact same thing or better.
Drake's Nice For What Video
Drake's "Nice For What" features famous women in various settings. Some of the women shown are Misty Copeland, Olivia Wilde, Rashida Jones, Tiffany Haddish, Tracee Ellis Ross, and Issa Rae. In Issa Rae's scenes, she is at the head of the table in a room full of white, old men.
The song and video act as a tribute to strong independent women. It's a cool video to watch for all the cameos, editing, and look at the variety of respected women in various fields, especially the entertainment industry.
If you can't get enough of Issa Rae, she has a series with HBOMax called Rap Sh*t expected to premiere in 2020. Her hit HBO series Insecure is airing it's fourth season every Sunday on HBO. The Lovebirds is also currently available to stream on Netflix. Stream it here.
Your Daily Blend of Entertainment News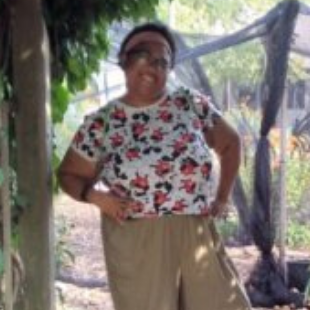 Spent most of my life in various parts of Illinois, including attending college in Evanston. I have been a life long lover of pop culture, especially television, turned that passion into writing about all things entertainment related. When I'm not writing about pop culture, I can be found channeling Gordon Ramsay by kicking people out the kitchen.