8 Mahershala Ali Movie And TV Performances You May Not Have Seen Yet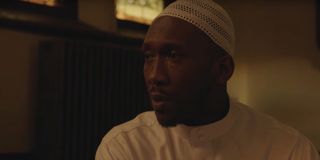 Mahershala Ali is one of the most versatile actors currently working. He slips into his characters with ease, giving them depth, intrigue, and a distinct perspective. Ali started to become a household name with his Oscar winning role in 2016's Moonlight. He then took home another Academy Award in 2019 for Green Book. The two-time Oscar winner is not only a critically acclaimed performer, but he's appeared in many popular TV shows and movies, like House of Cards, The Hunger Games, True Detective, and Luke Cage, with his most recent role coming via Hulu's Ramy.
Many people have seen Mahershala Ali's memorable performances in these popular projects and others, but he has been in the film industry for nearly 20 years, so there are a ton of great performances from Ali that you have probably missed. This in mid, here's a selection of some favorite lesser-known (or less-remembered) Mahershala Ali performances.
Ramy (Sheikh Ali Malik)
Mahershala Ali appears in Ramy Season 2 as Sheikh Ali Malik. Ramy (Ramy Youssef) being Ramy sees the Sheikh as a new guiding light. He wants the Sheikh to save him, but Ramy also being Ramy makes their relationship even more complicated when he and the Sheikh's daughter start taking the steps towards marriage.
It is clear to anyone watching why Ramy is so drawn to and dedicated to proving himself to the Sheikh. Ali gives this character a charming calmness that makes anyone around him want to be better. He's a true spiritual guide and wise man. This is one thing that makes his final encounter with Ramy (at least in season 2) all the more heartbreaking and hilarious.
Hidden Figures (Lt. Col Jim Johnson)
Hidden Figures is the 2016 biopic about black female mathematicians who worked at NASA during the Space Race. Taraji P. Henson, Janelle Monae, and Octavia Spencer star. Mahershala Ali plays Lt. Col Jim Johnson in the movie. He's Taraji P. Henson's love interest. The pair have an awkward first encounter, but later start to build a real lasting romance.
This is the second major movie that Henson and Ali appeared in together, they also starred opposite each other in The Curious Case Of Benjamin Button. The chemistry between these two actors always works on screen. Henson and Ali play off each other very well in Hidden Figures, and he portrays a humble, sweet man that is very fitting for a legendary figure like Katherine Goble Johnson.
Law And Order: SVU (Mark Foster)
This episode of Law and Order: Special Victims Unit (Season 11, Ep 1) starts with the introduction of Detective Nate Kendall (Wentworth Miller), and that leads to a rape case with a white woman accusing a black man of rape. Here, Mahershala Ali plays Mark Foster, the man accused of the crime. It's uncovered that the van used in the assault matches a case from ten years ago that Stabler (Christopher Meloni) was in charge of solving. "Unstable" has many layers and one of them is false imprisonment of black men.
Mahershala Ali gives a terrifyingly good performance as Foster. His venom and anger helps create a truly psychopathic character, who may be up there with SVU's best villains. The other great villain in this episode is the failure of the justice system and the false imprisonment of innocent people.
Roxanne Roxanne (Cross)
Roxanne Roxanne is the biopic about rapper Roxanne Shante, played in the movie by Chante Adams. It starts with Shante as a teen who loves to rap battle boys in her neighborhood, and then shows how that evolves to a full career in the music industry. Mahershala Ali plays Cross, her abusive husband.
Cross is this shady character that you know is likely a terrible person from the moment he enters the screen, but you can see how that type of character may have an easy time preying on a damaged teen girl. All Ali's villains are despicable, but he gives them enough humanity to make them multi-dimensional and real.
Room 104 (Franco)
Room 104 is an anthology series by the Duplass brothers (Jay and Mark). Each episode takes place in a single hotel room, and each episode takes on a different genre and story. Season 2's installment "Shark" is about two cousins who are more like brothers. They make their money from traveling around hustling people. One is a pool shark and the other is the person who plans.
Mahershala Ali creates this very slimy-esque hustler character, who even tries to hustle his own cousin. This is one of Ali's most fascinating characters that I've seen because he's very much someone most people know. A guy always plotting and planning, but tries to be sly with all his schemes that it eventually becomes obvious his motives. This is also kind of a funny episode, because once you learn the amount that they're fighting over, you realize the ridiculousness of these characters. This also makes them like any other siblings, fighting over the smallest things.
Kicks (Marlon)
Kicks is a 2016 drama about a boy, Brandon (Jahking Guillory), who gets his Jordan shoes stolen. He, along with his two best friends, goes on a quest to confront the bully, criminal, murderer, and just plain bad dude who stole them. Mahershala Ali plays his equally dangerous uncle Marlon.
Marlon is hard and cold. However, he's shown taking care of his sick mother and raising three boys (though definitely not in the best way). Once again, Ali brings a complex character to life with his commitment to the role. Marlon is dark and gritty, but you see moments of real kindness. He, Brandon's bully, and Brandon are all victims of their situation and neighborhoods. Kicks is an intense movie to watch but it balances it with moments of comedy and a whimsical nature.
The Place Beyond The Pines (Kofi)
The Place Beyond The Pines is a crime drama starring Ryan Gosling, Eva Mendes, and Bradley Cooper. Dane DeHaan, Ben Mendelsohn, Ray Liotta, Rose Byrne, Emory Cohen and Mahershala Ali have supporting roles. The movie follows Luke (Ryan Gosling) and he engages in bank robberies with his bike. Later it shifts to police officer Avery (Bradley Cooper)'s perspective, and ends following Luke's son Jason (Dane DeHaan).
Mahershala Ali plays Kofi, new boyfriend to Eva Mendes' Romina. From what we see, Kofi is there for Romina and Jason by providing and supporting them. We don't get enough of Kofi to really know too much. It's a small role for Ali, but the film is overall worth the watch for the complex characters and interesting story and style.
The 4400 (Richard Tyler)
The 4400 is a science fiction drama about 4400 people who have been missing, but suddenly reappear. Some went missing in different decades, but they all return the same age that they were when they were abducted. They also have no memories of their time away. Later, it's revealed that some of the 4400 have developed powers.
Mahershala Ali's character is originally from the 1950s. He was a U.S Air Force man in the Korean War. He's beaten by his fellow Air Force men when they discover his romantic relationship with a white woman. As a 4400, he develops telekinesis. Richard is one of the prominent characters in the series. In the 4400's ensemble cast, Ali's performance was always one of the standouts. Richard always seemed noble, family orientated, and on a path to do what was best for his family.
Mahershala Ali continues to take on unique and challenging roles. Soon he'll be taking on one of Marvel's most iconic characters, Blade. If you can't wait for that release, the shows and movies listed above are just a few of the many great performances by the Moonlight actor. I recommend you start with the ones on this list, and then go explore more of the Mahershala Ali filmography.
This poll is no longer available.
Your Daily Blend of Entertainment News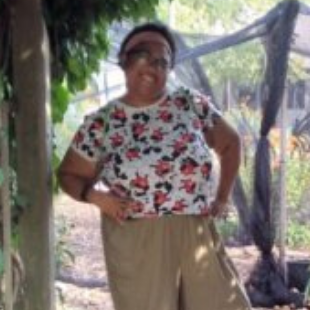 Spent most of my life in various parts of Illinois, including attending college in Evanston. I have been a life long lover of pop culture, especially television, turned that passion into writing about all things entertainment related. When I'm not writing about pop culture, I can be found channeling Gordon Ramsay by kicking people out the kitchen.