12 Great Anthology Shows You Can Stream Now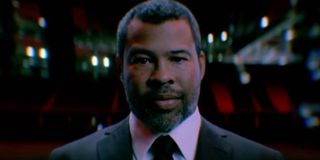 TV anthologies are a format that has fallen back into trend in recent years. While some projects get talked about more than others, the genre has had quite a showing, with newer entries cropping up through both episodic and seasonal variants. Not to mention some legacy titles being housed in various streaming libraries. So how better to celebrate the anthology with a rather anthological approach to our appreciation?
For the purposes of this list, we're going to focus on episodic anthologies, in which the story changes with each spin of the wheel. That's not to say seasonal anthologies like FX's American Horror Story or Hulu's The Act aren't worth the time; rather, we're more interested here in taking a look at the more traditional TV anthology model. Submitted for your approval are these prime examples of this newly resurrected format, and the reasons why you should be watching them.
Black Mirror - Netflix
If you're a Netflix subscriber, you might be more than familiar with the charms of their streaming hit Black Mirror. Creator Charlie Brooker's series of tales, which center on technology and social constructs gone wrong, is the closest thing we had to a modern era Twilight Zone before that series was properly rebooted by CBS All Access.
Black Mirror ranges from cautionary tales that feel like they could happen tomorrow to far-flung thrillers that push the limits of science and our ability to deal with it. Viewers never know whether the next round will frighten them, make them cry, or possibly even make them smile.
Room 104 - HBO Go, HBO Now
While most of the anthologies in this list are more or less centered in particular genres of play, Room 104 is a rare bird that hops across all lines of classification in order to tell a good story.
Centered around one particular hotel room, located somewhere in New York, the Duplass Brothers' series has been known to attract stories as varied as the roster of guest stars. If you ever wanted to see James Van Der Beek torment a pizza guy or Michael Shannon rapping with a Russian accent, this is the show you need to be binging.
Dimension 404 - Hulu
The internet is a scary place. So much so, that if you were to find yourself in its darkest reaches, you might find out that the voice narrating the action was none other than Mark Hamill. (Maybe not SO scary.) At least, that's what Hulu wants you to believe with its Dimension 404 anthology, which takes the horrors of the world wide web and streams them for you to behold yourself.
Time travel gone wrong, sentient machines gone wrong, even online dating with Lea Michele gone wrong are all plotlines on display in this limited series that, as of this writing, is in limbo without a formal cancellation or renewal. If you like what you see and want more, be sure to tweet the network and its iconic narrator to try to stir things up a bit.
Amazing Stories - NBC.Com
Here's an interesting "what if" for to ponder: what if Steven Spielberg, Joe Dante, Martin Scorsese, and Clint Eastwood directed episodes of a show that felt like The Twilight Zone, but with a very '80s sensibility? Well, if you really want the answer to that question, Amazing Stories is out there for you to indulge.
A two-season series that was also released in TV-movie blocks, Amazing Stories is famous for being network TV's sci-fi answer to Tales From The Crypt, as it was based off of a magazine with the same name. As another classic that's about to get a streaming reboot, this show screams of the signature style that Spielberg and his contemporaries are so tethered to, and he's personally shepherding its revival for Apple+.
Love, Death, and Robots - Netflix
If you're an anthology nut in need of a fix, but don't have the time to watch an hour or even a half hour long episode, Love, Death, and Robots will make your life a whole lot easier in that specific instance. But only in that way, really, because this shit is madness.
Firmly planted in the realm of science fiction, Deadpool's Tim Miller and MindHunters' David Fincher oversaw this season of shorts that all run between six and 17 minutes in length. All shorts also vary in animation style, as well as in the darkness of their episode's tones, and the entire series is out to bend your mind in all sorts of exciting and new ways. Just like love, death and robots do in real life.
High Maintenance - HBO Go, HBO Now
Believe it or not, there are anthologies that don't operate in the realm of the fantastic at all. Case in point: HBO's High Maintenance, a series whose central premise revolves around Ben Sinclair's weed-dealing protagonist known as "The Guy." (Depends on your definition of fantastic, I guess.)
As he runs deliveries of Cannabis to a wide assortment of clients throughout New York City, The Guy finds himself in the middle of the personal dramas and comedies of the lives he touches. Based on the web series of the same name, created by Sinclair and wife Katja Blichfeld, High Maintenance should be considered a grounded palette cleanser to the more outlandish entries in the anthology universe.
Into The Dark - Hulu
Blumhouse Productions is everywhere these days, no longer tied strictly to lower-budget horror features. In fact, Hulu teamed with the company for the year-long anthology entitled Into The Dark, and it's quite possibly one of the most ambitious series to ever fit into this genre.
Into the Dark is not only the benefactor of a monthly episode release, but each installment is actually a feature-length movie. Adding the final cherry to this frightfully good sundae is the fact that each movie is themed after a holiday that happens in the month it debuts, with the most recent title "I'm Just Fucking With You," capitalizing on April Fools Day. Can't wait to see what they're doing for May and June's episodes.
Philip K. Dick's Electric Dreams - Amazon Prime
Philip K. Dick was a writer that had rather interesting views on the future, and wasn't afraid to share them. Creating the source materials behind hits like Blade Runner and Total Recall, his stories focused on the blurry lines between reality and fantasy, as well as the boundaries of humanity and what lied just outside.
Philip K. Dick's Electric Dreams not only took the legendary author's name, but also his worldview, and adapted it for television one short story at a time. Add to that the fact that it boasted executive producers such as Ron Moore, of Battlestar Galactica fame, and Bryan Cranston.
Tales From The Darkside - Shudder
It would have been pretty damned awesome if we could put Tales From The Crypt on this list of anthology greats, but the sad reality is the series can't be found on any streaming platform. Which is the Crypt Keeper's loss, but not yours, as there's another landmark horror anthology that's already out there, waiting for you to enter it as it also waits to enter you: Tales From The Darkside.
Created when an idea for a Creepshow TV anthology got held up in rights issues, this series runs on the campier side of horror, but isn't any less enjoyable. And with a proper Creepshow series going into production as a Shudder original, consider this the bait to get you hooked on a subscription to the horror service. (One highlight of note: Stephen King's "Sorry, Right Number.")
Easy - Netflix
Dramedy returns to the anthology fold with Netflix's Easy, a series made up exclusively of stories following the most human of pursuits: romance. Created, written, and directed entirely by indie filmmaker Joe Swanberg, the series tells its stories of the many pitfalls and pleasures of love in the city of Chicago,
Easy isn't a fully closed-off anthlogy, either, as some cases will have characters recur and cross over into other characters' stories. With one last season heading to its home platform in May, now is a good time to get into the world of Easy, so as to be ready for the last batch of love-torn episodes.
The Outer Limits - Hulu
If there are two main shows that laid down the foundations for anthology TV to flourish in the current climate, one of them has to be The Outer Limits. A legendary sci-fi staple that had a better life after its original iteration's cancellation, it was a contemporary of The Twilight Zone in its original incarnation, and both runs are available on Hulu. While the classic run only lasted on ABC for 49 episodes, between 1963 and 1965, it left a lasting enough impression to bring the series back for a newer, cable TV version that eventually ran for seven whole seasons across two networks.
Across both Outer Limits versions, the tone differed from Rod Serling's TZ classic in the fact that it had a harder and almost harsher edge to its stories and twists, especially in its more recent form. And every single episode is available on Hulu, ready to control all that you see and hear..
The Twilight Zone - Various (Noted Below)
Just when you thought we'd forgotten about what stands out as the forebearer of television anthologies, the most iconic example of the storytelling medium was saved for last. The Twilight Zone is the premium anthology franchise, with four different incarnations bearing its grand name. Unfortunately, only two of those runs are available for streaming enjoyment: the original 156-episode production from 1958-1964, and the Jordan Peele-produced reboot run that started airing this year.
While the big difference between the two is the more modern sensibilities being used in the latter's storytelling, and a bit of a harder edge on Peele's side of things, both variants of The Twilight Zone are united by what made the show the best at what it set out to do. Tales of the absurd are given enough consequential weight, but enough leeway to separate them from reality. It's that middle area that Rod Serling and Jordan Peele have always loved to play in, and it's in that region you'll find...The Twilight Zone.
The Classic Run (1958-1964): Available on CBS All Access/Netflix/Amazon Prime.
The Modern Run (2019): Available on CBS All Access.
And there you have it: enough anthologies to keep you busy for quite some time. With more series following this approach, and heading to various streaming platforms in the near future, it's going to be interesting to see how this medium evolves and expands in the modern world.
Before you go a'hunting for your pick of the litter, keep in mind that availability is subject to change. Make sure to check the streaming platforms specified to confirm you'll be able to enjoy these programs, and remember the golden rule of anthologies: your mileage may vary between stories, but there's always the next episode.
Your Daily Blend of Entertainment News
Senior Movies Contributor
CinemaBlend's James Bond (expert). Also versed in Large Scale Aggressors, time travel, and Guillermo del Toro. He fights for The User.