Switching From Cable To Sling: 5 Things To Know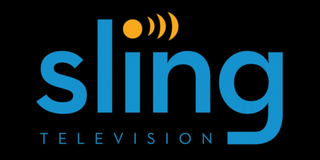 CinemaBlend participates in affiliate programs with various companies. We may earn a commission when you click on or make purchases via links.
Aren't most of us trying to save money nowadays? One area that can't be overlooked when trying to pinch your pennies, especially as streaming services become more and more common and tempting to subscribe to, is television. What used to be totally free as long as you had a good TV and antenna, is now rife with paid programming from cable, premium cable and those many (many, MANY) streaming options I've already mentioned. Once such service, Sling TV, lets you dump the often quite pricey cable bill if you find yourself not watching most of the channels which you pay heavily for if you still want some Live TV Streaming options.
But, exactly what is Sling TV, and why should you consider it if you're hoping to pare down your television choices and err on the side of something cheaper? You're in luck, because I have a list of the most important things to know about Sling TV below. Let's get to it!
What Is Sling TV And How Much Does It Cost?
Sling TV is a streaming television service that offers a wide variety of entertainment, sports and news channels, but at a lower price than many standard cable options. You can access Sling TV through your web browser, or on connected devices such as Roku, Amazon Fire TV, Apple TV, Oculus, and Xbox One. Plus, you can sign up for a free trial to help you decide on the service.
Sling has three main channel packages to choose from, plus several add-ons which offer additional channels. You can go for Sling Blue, which is $30 a month, gives you over 50 channels, lets you stream on three devices at once, and is noted for its entertainment and news options. Or, you can sign up for Sling Orange at the same price, which offers more than 30 channels a month, has only one stream at a time, and is good for those who love sports and family-oriented viewing options. Both packages come with 10 free hours of DVR, but if you can't decide which is best for you, you can bundle Orange and Blue for $45/month, and also add Cloud DVR Plus for $5/month which ups your recording hours to $50.
Sling TV Offers Some Great Viewing Options
So, what kind of channels are we talking about with Sling? I've found that you can get some of the most popular channels with either Sling Blue or Sling Orange, and some of the channels in each do overlap, while others are only available in one package. I've got Blue, and get channels like E!, Food Network, HGTV, History Channel, Bravo, Cartoon Network, and Syfy. Meanwhile, Orange offers options such as Freeform, three ESPN channels, Motortrend, and Disney Channel.
As I mentioned earlier, you can add-on smaller channel packages to get more of the content you're looking for. I have the Lifestyle Extra (which added DIY Network, Cooking Channel and more), but you can also opt-in to the extras News, Kids, Hollywood, Sports, Heartland, Comedy and Premiums (they have nine Showtime channels available!). Each add-on offers five or more additional channels and costs $5/month, with the exception of the Sports Extra, which will set you back $10. And, among the Sports package, you can get channels for specific teams (Detroit Pistons), sports (Tennis Channel) or more general networks. In addition to all of that, you're not limited to domestic channels, as they have a number of International packages, too.
Your Favorites On Sling TV Are Pretty Easy To Navigate
Once you sign up for the packages of your choice, you have several ways to investigate all of the viewing options when you fire up the Sling app. The first thing you'll see when you log on is the My TV tab, which has bars you can scroll through for all of your channels, the recordings on your DVR, a list of programs you started but haven't quite finished, your favorite shows and more. As you see which channels you gravitate toward, you can edit the ones that show up in your channel list, so you're not inundated with content from providers you don't watch.
The top navigation bar also has the On Now tab so you can see what's playing when you log on (which are arranged by category, such as Sports, News, Movies, and TV Shows), your Guide (which shows everything on each channel by time of day), as well as Sports, On Demand and Rentals. The Guide can be toggled between grid view or channel view, with the latter allowing you to pick a channel from your list and see all the programs coming up in chronological order, so if you've opened the app wanting to watch a particular station you don't have to bother with the other options available right then.
The Sling App On Your TV Might Be A Little Glitchy
OK, here's the only thing about Sling TV that I haven't been crazy about, but which I can't prove is totally an issue with the app. For me, I've noticed that if I've logged more than a couple of hours on Sling, especially if I've been surfing around to various channels to watch a bit of this and a bit of that, the app will stall and then quit on me. This takes significantly longer to happen if I decide to say, start the Food Network's Friday Diners, Drive-Ins and Dives marathon and leave it on there most of the day, but poor functionality can still veer into a common-ish area.
As another example, I frequently let shows pile up in my DVR and then do a little binge on the weekend. But, if I've watched those couple of hours I mentioned above (hopping from recorded show to recorded show), the app usually doesn't let me delete the shows right away. I have to close the app and go back in, deleting what I've watched before playing any more content. Now, this might have more to do with the fact that I have a not-so-new television (bought it refurbished in 2015), but since I've never used the app on any other TV, I can't say for sure whether it's my set or the app causing the issue (though other apps on my TV do tend to work fine).
You Can Get Movies Through Sling TV
Last, but not least, YES, you can get recently released movies and a whole host of other movie rentals through Sling. If you head to the Rentals tab you'll see some of the latest movies which have become available, but you can also use the Search feature in the top right corner (near your Settings tab) to look up anything not on the Rentals homepage. To make your search easier, if you don't quickly see the film you're looking for, you can filter the page views by movie rating and / or Rotten Tomatoes score to try and make sure you get something that's just right for you.
Most of the movies cost between $3.99 and $6.99 to rent, but some of those recent releases which had to skip theaters and landed on streaming for $19.99 (like the Tracee Ellis Ross starrer The High Note) are also available as of late June 2020. You can opt to rent most of these movies in either SD or HD, and once you rent a film you have 30 days to begin playing it, and when you start a movie you have to finish it within 24 to 48 hours, lest your access disappear.
So, are you sold on cutting that cord yet and giving Sling TV a shot? Let us know in the comments below!
Bachelor Nation, Gilmore Girl; will Vulcan nerve pinch pretty much anyone if prompted with cheese...Yes, even Jamie Fraser.
Your Daily Blend of Entertainment News
Thank you for signing up to CinemaBlend. You will receive a verification email shortly.
There was a problem. Please refresh the page and try again.