Ryan Murphy's Pose: 7 Reasons To Start Binge-Watching It On Netflix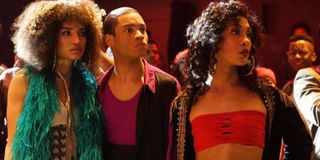 The Ryan Murphy TV collection is vast and wide. Just when you think you've seen everything from him, about ten more shows pop up. Murphy deserves the TV empire that he has created. It includes worlds with shows that scare you, make you want to sing, and even ones that force you to reexamine history. With so many great Ryan Murphy TV options out there, it might be hard to choose a show to watch, but if you only have time for one of his shows, make it Pose.
Pose premiered in the summer of 2018, and has currently aired two seasons. It stars Mj Rodriguez, Indya Moore, Dominique Jackson, and Billy Porter--who won the 2019 Emmy Award for his portrayal of Pray Tell. FX renewed Pose for a third season, but the series, like many others, is currently in limbo due to production being shut down because of the coronavirus. With the third season coming whenever now is the best time to catch up on the critically acclaimed series.
If you aren't quite sure if you should give Pose a binge, let's examine why this is a must-watch series.
The Plot
Set in the late-80s and early-90s, Pose follows multiple characters who participate in the New York underground ball scene. Most of the characters are LGBTQ members--mostly transgender women. The series mainly follows Blanca (Mj Rodriguez) and her House of Evangelista.
A few of her house members ( and family) include Angel (Indya Moore), Damon (Ryan Jamaal Swain), Lil Papi (Angel Bismark Curiel), and Ricky (Dyllon Burnside), Pose also follows Blanca's former house, The House of Abundance, run by Elektra (Dominique Jackson), and her house children include Candy (Angelica Ross) and Lulu (Hailie Sahar). The first season revolves a lot around Blanca forming her house and trying to help her house children succeed in the ball scene and life.
The LGBTQ And Minority Representation
Like with many series featuring LGBTQ characters, it revolves around many of the issues facing that community in the 80s and 90s, and still today. The HIV and AIDS epidemic plays a major role in season one and two. It also deals with the homeless gay youth, prejudices faced by the LGBTQ community, and trans life in America.
Nearly the entire cast of Pose is comprised of LGBTQ actors and actresses, and many of them are black and Latino. Ryan Murphy has always been a showrunner who's great about having diversity in his projects, and Pose is no exception. It might even be his most diverse series.
The Appearance Of Actors From Other Ryan Murphy Shows
If you watch other Murphy series, you know his roster of actors that he continuously employs. Some of his favorite actors to work with also have roles in Pose. Evan Peters has a major role as Angel's lover, Stan, on Season 1. Kate Mara also has a role on the series, and worked with Murphy twice before, in Nip/Tuck and American Horror Story Season 1.
After appearing on Pose, Murphy cast both Billy Porter and Angelica Ross for appearances in episodes of American Horror Story. For fans of Murphy's universes, you get to watch your new favorites interact with your old ones. The series also has James Van Der Beek in a slimy role as Stan's boss.
A Look At Ball Culture
If you know nothing about the underground ball culture of the 80s and 90s, Pose invites you in to experience it, enjoy it, and learn from it. Ball culture is a freeing and vibrant way LGBTQ and gender-nonconforming people celebrated their identity without judgment or restrictions. Like anything with shiny prizes, it gets competitive, but it's mostly a group of people who found a family within their community.
Pose shows the glamor of it all, like the outfits, dancing, music, showiness, etc., but it also shows some of the problems, like competitiveness, catty behavior, and sometimes greed. It gives a complete picture of an important subculture in the LGBTQ community.
The References To Paris Is Burning
Paris is Burning is one of the only documentaries to focus on ball culture, so it's clear that Murphy was inspired by the movie. He even uses some sayings and quotes from the film in Pose. Murphy also borrows some of the characterization and storylines from the documentary in Pose.
The entire show, in many ways, feels like a tribute to Paris is Burning, and that's understandable with how important it is to the LGBTQ community.
The Character Development
Like most of Ryan Murphy's work, the thing that keeps you tuning in each week is the characters. They grip you and make you care about them. Pose does a great job of showing these characters grow. They may start off one way, but change as the show continues. I think Blanca is a character that goes through a lot of self-discovery in Season 1 and Season 2.
She kind of grows and finds her purpose throughout both seasons, as well as gaining enough confidence to be secure about her womanhood and motherhood. Elektra also goes through a major transformation throughout the series. She starts off as kind of the villain but becomes a more sympathetic antihero as Pose progresses, but she manages to keep the same fierce, sometimes rude, attitude that viewers grow to love.
The Reads
If you never heard the slang term "read," it's basically a catty way to call out someone's flaws. For example, a read would be to talk about someone's dollar store wig or pointing out that someone has the singing voice of a cat on drugs. This may seem like a cruel act, and it can be, but in drag and on Pose it is used in a comedic way.
Elektra is especially good at reading people. It's one of her most dominant features. She just goes off on someone and then reads them for filth. It's a beautiful thing to watch, but not something you'd want to experience in real life.
I have seen at least one episode of almost all of Ryan Murphy's series, and by far, Pose is my favorite one. It's unique, fresh, heartwarming (and heartbreaking), educational, and vibrant. It's a show definitely worth your attention. Pose is available to stream on Netflix. Stream it here.
Your Daily Blend of Entertainment News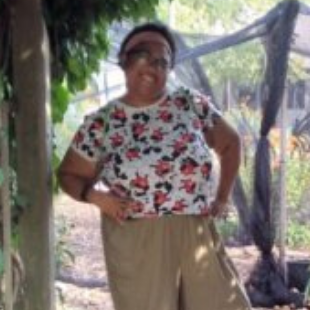 Spent most of my life in various parts of Illinois, including attending college in Evanston. I have been a life long lover of pop culture, especially television, turned that passion into writing about all things entertainment related. When I'm not writing about pop culture, I can be found channeling Gordon Ramsay by kicking people out the kitchen.