Love, Victor: 7 Reasons To Watch The Hulu Series ASAP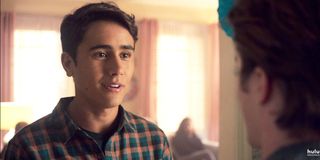 Love, Victor is one of Hulu's latest original series. Originally, the show was supposed to be part of the Disney+ lineup, but Disney decided it was a little too risque for their core demographic, families with young children. Disney+'s loss was Hulu's gain because the series is delightful. The show is based on the movie Love, Simon, a coming-of-age story about a closeted gay teen named Simon, played by Nick Robinson.
Love, Victor focuses on Victor Salazar (Michael Cimino) and his transition to a new school, Creekwood High in Atlanta, Georgia, where he moved from Texas. The show centers around Victor's life and journey as he comes to terms with his sexuality. The series has been receiving a lot of buzz, so you may be wondering is it worth your time? I think it is, and let me tell you why.
The Plot And The Coming Out Story
Love, Victor is also a coming-of-age story, like Love, Simon, and also like the movie, it deals with Victor trying to come out to his family and friends. The first several episodes follow Victor as he tries to define himself. He's not sure if he's gay, bisexual, pansexual, or another queer label, but he knows he doesn't fall within the heterosexual category. Love, Victor takes an honest and realistic approach to a young teen's quest to find himself, be comfortable with himself, and find people who love, accept, and understand him.
The most compelling part of Love, Victor is the journey Victor takes to figure things out. The series allows him to make missteps without judgment or criticism. It shows how that's just part of anyone's journey of growing up and self-discovery. Victor's sexuality isn't the only thing that Love, Victor explores. Among the many topics, it covers finding a place to belong and not letting others define or label you.
The Romantic Entanglements
A main part of Love, Victor Season 1 is the web of teen romantic drama. This character likes that character who likes that other character. Victor probably has the simplest romantic entanglement. He likes one person but really wants to try to like another person, because that would make things simple.
Meanwhile, his friends and classmates like someone who is already involved with another person, or just too ashamed to admit that they like someone. By Love, Victor's Season 1 finale the teen romantic entanglements are resolved--for now. However, the teens' romance isn't the only major romance drama of the show.
Victor's parents have their own romantic complications that are revealed in mid-Season 1. It then becomes the main focus of their issues for the rest of the season. Love is very complicated in Love, Victor's world.
The Tie-In To Love, Simon
Besides similar storylines, Love, Victor also exists in the same universe as Love, Simon. Simon and his friends have graduated, so they aren't seen much throughout the show, but Victor goes to Simon's old high school. The story of Simon and Bram (Keiynan Lonsdale) has become a tale that Creekwood High School fondly shares with students. This is how Victor learns about Simon, and then stalks him on social media. Eventually, he messages him. The two become virtual pen-pals.
Nick Robinson narrates some of the series through his messages to Victor. No spoilers, but some of the characters from Love, Simon may make a guest appearance or two throughout Love, Victor Season 1.
The Diversity
The Love, Victor cast is very racially diverse. Victor and his family are a Colombian-Puerto Rican family, and many of Victor's friends, other students, and staff are ethnically diverse. It's nice to see a series making an effort to be racially inclusive, especially one geared towards families and younger children.
Since Victor spends most of the first season defining his sexuality, there isn't as much LGBTQ representation as one would expect. There are a few other gay kids shown in Season 1, specifically Victor's friend and co-worker Benji (George Sear). It's much later that the series shows more LGBTQ characters. I'm sure that in Season 2, we'll see a lot more LGBTQ characters start to emerge in Victor's world.
Actors Who Look And Act Like Teens
Time to show my age. Back in my day, most teen shows had teen characters played by actors who were way older than teen age, or looked nothing like teens. More modern series have been better at casting actors who look and act like teens, but the CW still exists--so there will always be shows with very old looking teens. Most of the Love, Victor teen cast are played by actors still in their teens or barely in their 20s.
This makes the show feel authentic. You feel like you're watching teens discovering themselves and trying to figure it all out. It makes it easier for a young audience to connect and relate to Victor and his friends.
It's Family-Orientated
Love, Victor very much revolves around family units. The struggles and drama of the Salazar and Brooks (Mia's family) are a main source of the storylines in the first season. Towards the end of Love, Victor Season 1 we get a glimpse of Felix (Anthony Turpel) and Lake (Bebe Wood)'s home lives, which I believe the writers will explore more in future seasons.
The Salazar family is really interesting in the context of Love, Victor because they're portrayed as this traditional and religious family. Victor's father even makes some comments about hoping that Victor's younger brother isn't gay. The show displays how their traditions and beliefs may clash when Victor finally comes out to them, but it never paints them as homophobic or monsters.
Love, Victor also shows the families that people create. There is an episode that focuses on the families people in the LGBTQ community build, and how that bond can be just as strong as a blood family. The importance of families is very much integrated and at the heart of all aspects of Love, Victor.
The Guest Stars
Most of the main teen cast are newcomers, so Love, Victor balanced that out with having the adult characters be recognizable names and faces. Mia's dad is played by actor Mekhi Phifer and his girlfriend is played by Sophia Bush. Various Creekwood staff positions are held by comedians Ali Wong, Andy Richter, and Natasha Rothwell. Leslie Grossman plays Lake's mother, and Beth Littleford owns the coffee shop that Benji and Victor work at.
The guest stars have small roles but each one has worked very well to bring the show's universe to life.
Currently, Love, Victor is one of Hulu's most interesting original series. Season one got better with each episode--more confident and aware of the story it wants to tell. I truly hope it gets another season, because I think the show will really thrive in season two. Love, Victor is currently available to stream on Hulu. Stream season one here.
Your Daily Blend of Entertainment News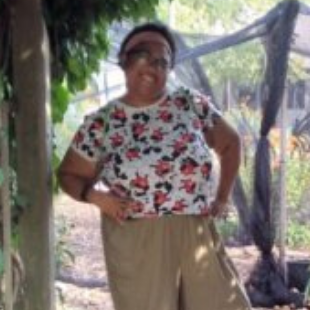 Spent most of my life in various parts of Illinois, including attending college in Evanston. I have been a life long lover of pop culture, especially television, turned that passion into writing about all things entertainment related. When I'm not writing about pop culture, I can be found channeling Gordon Ramsay by kicking people out the kitchen.