Netflix Cancels 2 Shows But Is Giving Them Christmas Specials To Finish Up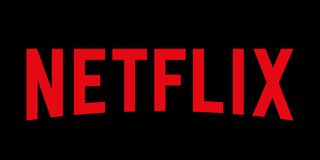 Netflix has been the king of cancellations recently and as it turns out, this week is no exception. As reported by various outlets, the subscription streamer has cancelled not one but two shows on this fine and dandy day. Yet, there is some good news at the end of this cancellation notice. Both shows will get the chance to say goodbye to their fans, but not in the way you might guess, unless you are apt to guess Christmas specials.
Both The Big Show Show and Ashley Garcia have been cancelled by Netflix. Both were confirmed this week by Deadline. However, that outlet also noted Netflix will be giving both projects a holiday special episode. It's become common for shows with passionate fanbases to get the chance to say goodbye to their audiences, but in this case the holiday specials probably aren't even what you think.
In fact, Netflix did not commission these specials as a way to say goodbye to The Big Show Show and Ashley Garcia. Instead, the subscription streamer was reportedly working way in advance and had already filmed the holiday specials for both programs well before the industry-wide shutdown. They are also bottle episodes, so while it will be one last hurrah for each of the fanbases, the episodes will not wrap up any storylines and will instead be stark reminders of the swift ways Netflix is letting go of shows right now.
Both shows only lasted for one season on Netflix, and while I don't really remember the trajectory of Ashley Garcia in July, I do remember The Big Show Show trending for some time on Netflix when it was released in April. So, hearing that the series starring former WWE star Big Show as a dad got cancelled was a bit of a big surprise. Obviously, more people were streaming at home in April and perhaps there wasn't enough interest in the overall chemistry or good buzz to keep The Big Show Show around.
While Netflix is still pushing out a large amount of original content, there have been some cancellations that have been particular "abrupt," as The Society's creator put it recently. In fact, The Society had already been renewed for Season 2 when the subscription streamer ultimately decided to cancel the series instead. That honestly has to be a horrible feeling, to think your job is lined up for the next year and then it isn't. Netflix also cancelled I Am Not Okay With This at the same time, citing pandemic impacts as the root cause. It's hard to tell if that cast was "okay" with it, but I'm guessing it was not a great moment.
While streaming services have certainly shown both subscriber and audience growth in recent months as more people have stayed at home, there is definitely an impact from the pandemic. Shows and movies that are going back to work are dealing with more safety precautions and costs, from things like fewer people on set meaning longer filming times to stuff like frequent testing and much, much more. It's going to be more expensive to produce shows in the latter half of this year and that apparently means some shows that thought they were going to make it may not now.
Meanwhile, some Netflix programming is preparing to go back, including the long-awaited Stranger Things Season 4. Plus, Netflix does have plenty of originals either coming up or coming back in the upcoming months. To take a look at those, feel free to peruse CinemaBlend's Netflix schedule.
Amazing Race & Top Chef superfan with a pinch of Disney fairy dust thrown in. If you've created a rom-com I've probably watched it.
Your Daily Blend of Entertainment News
Thank you for signing up to CinemaBlend. You will receive a verification email shortly.
There was a problem. Please refresh the page and try again.