Netflix Just Cancelled Two Shows Because Of COVID-19, Including One That Had Already Been Renewed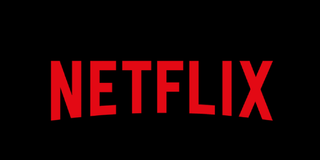 Earlier this week, Comedy Central reversed its four-season renewal of Tosh.0 and cancelled the show instead, with the reason being the network's pivot towards adult animation. Now, Netflix is seemingly following in Comedy Central's footsteps but for very different reasons. In a surprise move, the streaming giant cancelled two well-received shows due to the impact of COVID-19. Of the two cancellations, one show had already been renewed, and it's kind of a bummer.
Netflix has officially cancelled The Society and I Am Not Okay With This. The Society had already been renewed for Season 2 last summer, so the move to cancel the show comes as a bit of a shock. Per Deadline, The Society was all set to begin filming Season 2 next month, but those plans have obviously been thwarted due to the show's now-cancelled status.
As for I Am Not Okay With This, sources report that the show, which is based on a graphic novel by Charles Forsman, was given the greenlight for Season 2. Scripts had already been written with the intention to head into production soon. However, Netflix had never officially confirmed that Season 2 was a go (at least not publicly), and now it looks like it never will.
A statement issued by Netflix cites that COVID-19 is mainly to blame. According to sources, the uncertainty surrounding production start dates and unexpected increases in budget were among the reasons behind the cancellations. Read the full statement from Netflix below:
It's really unfortunate that such quality shows are being axed due to the pandemic, but the production shutdowns have delayed everything and effectively changed the way studios are even going about filming when resuming production. That said, it's currently unclear whether Netflix will be cancelling any more shows down the line due to the financial impact of COVID, but I hope not.
All told, it kinda sucks that the cast, crew, and writers for The Society and I Am Not Okay With This had to take a hit. I was especially looking forward to a potential Season 2 of I Am Not Okay With This and, now, it'll be joining a long list Netflix shows that were cancelled after just one season.
The Society and I Am Not Okay With This are still available to stream on Netflix. For more on what to watch in the coming months, be sure to check out our 2020 fall TV premiere guide.
Your Daily Blend of Entertainment News
Thank you for signing up to CinemaBlend. You will receive a verification email shortly.
There was a problem. Please refresh the page and try again.