The Bachelor: What Happened To Juan Pablo Galavis After Season 18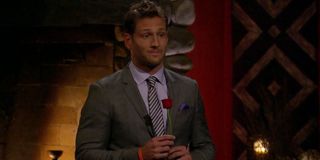 Over the course of the 25 seasons of the hit ABC dating show The Bachelor, viewers have come to know some extremely colorful, and borderline detestable bachelors. Few have received as much attention (and hate) as Juan Pablo Galavis, the Venezuelan former professional soccer player who found himself in a lot of hot water for comments made during and after his shot at finding love in Season 18 back in 2014.
And while he's kept a relatively low profile, all things considered, Juan Pablo Galavis comes up from time to time thanks to a certain scorned former Bachelor contestant becoming the one handing out the roses on The Bachelorette. With that being said, Galavis' fans (and haters) may be wondering what he's been up to since he handed out the final rose to Nikki Ferrell all those years ago. Let's find out…
Juan Pablo Galavis And Nikki Ferrell Appeared On Couples Therapy Shortly After The Bachelor Finale
As I'm sure all of you remember, Season 18 of The Bachelor ended with Juan Pablo Galavis giving the final rose to Nikki Ferrell and proposing her on the season finale, but it didn't take long for the honeymoon phase to wear off and send the couple on a collision course with disaster. Several months after production ended on the season, Galavis and Ferrrell signed up for the VH1 reality series, Couples Therapy. The couple sat down with People.com in September 2014 where they revealed they were joining the show to work on some issues but that they were still going strong and were happy together. But as we would soon find out, all was not well on the Galavis/Ferrell front.
The Couple Called It Off In October 2014
Fans of The Bachelor who saw Juan Pablo Galavis refusing to tell Nikki Ferrell that he loved her as a bad sign were proven right when it was announced that the couple called things off just a few months after Season 18 wrapped. According to an Us Weekly report in October 2014, Ferrell was the one ended the relationship around the time she posted a not-so cryptic Instagram post reading:
The publication also reported that Nikki Ferrell unfollowed her ex on Twitter only for Juan Pablo Galavis to unfollow, then follow, then unfollow her on the social media platform multiple times over the course of a few days.
The Former Bachelor Started Dating Osmariel Villalobos In 2016 After Meeting On Instagram
Things appeared to be on the up and up for Juan Pablo Galavis a couple of years after his break from Nikki Ferrell when he started dating Venezuelan model and TV host Osmariel Villalobos. When the relationship went public in 2016, the former Bachelor star told People.com that the two had met the previous year on Instagram and started exchanging direct messages which quickly turned into text messages and a budding relationship.
At the time, Juan Pablo Galavis said they were a lot alike (their birthdays are three days apart) and that the attraction was more than physical. He also said he was relieved to start a relationship that wasn't playing out with producers and a lot of media attention.
Juan Pablo Galavis And Osmariel Villalobos Got Married In 2017
Well, it appeared that Juan Pablo Galavis was able to do with Osmariel Villalobos what he failed to do with Nikki Ferrell all those years ago and tied the knot at a private ceremony in 2017. According to TODAY.com, the couple exchanged their vows in front of a small gathering of family and friends in Miami in early August 2017. Word of the wedding was first made public a few days after the wedding when Chris Harrison announced the good news on the season finale of The Bachelorette, according to People.com. The publication also noted that Villalobos wore a lace Alejandro Fajardo gown with Galavis donning a gray suit.
Osmariel Villalobos Announced The Couple Had Gotten A Divorce In 2019
Two years after Juan Pablo Galavis and Osmariel Villalobos tied the knot, the Venezuelan TV host announced on her Instagram that she and the former star of The Bachelor had gotten a divorce in a fairly long Instagram post in 2019 (translated from Spanish to English):
According to documents filed in Miami-Dade County (via UniCourt), a petition for dissolution of marriage was filed in July 2019, but the status of their relationship remains unclear. All pictures of the two together have been scrubbed from their respective Instagram accounts.
Juan Pablo Galavis Now Works As A Sports And Entertainment Consultant
Since 2016, Juan Pablo Galavis has served as a sports and entertainment consultant for RedWine Management, a talent agency he and two friends started in 2016, according to his LinkedIn page. The former professional soccer player continually makes posts on his various social media accounts like his Instagram page promoting the agency's multiple clients.
Will the bachelor on the upcoming season of The Bachelor live up to some of the more notorious men who came before him? We'll have to see when the hit ABC dating reality series returns to the airwaves later this fall. For more information on The Bachelor and the latest and greatest shows coming out this year, check out our handy Fall 2020 TV Premiere Schedule with all the latest information.
Your Daily Blend of Entertainment News
Philip grew up in Louisiana (not New Orleans) before moving to St. Louis after graduating from Louisiana State University-Shreveport. When he's not writing about movies or television, Philip can be found being chased by his three kids, telling his dogs to stop barking at the mailman, or yelling about professional wrestling to his wife. If the stars properly align, he will talk about For Love Of The Game being the best baseball movie of all time.