5 90 Day Fiance Stars Who Have An OnlyFans Account, Ranked By Price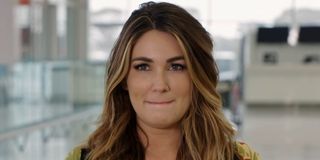 While 90 Day Fiancé seems to be the ultimate reality television show for anyone looking to get some TV time or even their own spinoff, the money involved has been a hotly debated subject. Pay for participating in the series is allegedly not enough for stars to quit working, and some have revealed they were never paid at all.
Perhaps this is why some current and former stars of the show attempt to make money through various other methods, such as an account on OnlyFans. The 18+ platform has attracted a fair few stars of the franchise already, with others like Larissa Dos Santos Lima saying their accounts will be available to fans shortly. Here are some of the active accounts available on OnlyFans from 90 Day Fiancé, ranked from cheapest to most expensive. Is the price right for these accounts? Readers can decide for themselves.
Stephanie Matto - $5 A Month
Stephanie Matto was featured on Season 4 of 90 Day Fiancé: Before The 90 Days as an American who traveled to Australia to stay with her girlfriend Erika Owens. The pair's relationship collapsed quite spectacularly in part because Stephanie was more conservative in comparison to Erika's more carefree lifestyle, and the two split up with no love lost between them. Given all that information it may be surprising to learn Stephanie is on an adult-oriented site like OnlyFans, and that her content is certainly for mature audiences.
As of writing, Stephanie Matto's content is amongst the cheapest of the 90 Day Fiancé stars. What's surprising is just how much she nets on the service, as the star revealed on Instagram (via John Yates) she netted over $33,000 in a two-week period in August. That's a lot of money for content that mostly contains boudoir photos, but also has some racier NSFW content. Matto also even has a free profile for old pictures that fans of the show can follow for free, so as far as value goes, she can't be beaten.
Anfisa Arkhipchenko - $12 A Month
Anfisa Arkhipchenko first joined 90 Day Fiancé Season 4 with Jorge Nava. The Russian was brought over to the states by Jorge, but financial troubles and criminal charges got in the way of the couple's relationship. The two divorced officially not long after Jorge's arrest for transporting hundreds of pounds of marijuana, and Anfisa went on with life in America and jumped into the Instagram influencer circuit with her reality television fame.
For a fairly reasonable price of $12 a month, you can follow Anfisa Arkhipchenko's OnlyFans for exclusive content she doesn't share on her Instagram. One post on the star's Instagram teased Anfisa working out in semi-raunchy gym photos. Reviews say that the rest of the content is entirely that, and not too different than what someone may find following her on Instagram. At this time it does not appear that nudity is featured on the profile, but with content always being updated all the time on the platform, it's always possible that could appear down the line.
Corey Rathgeber - $14.99 A Month
Corey Rathgeber and Evelin Villegas were featured on 90 Day Fiancé: The Other Way Season 1, and had some struggles in their relationship. Corey moved to Ecuador in order to be closer to her, but random drama in their relationship caused several breakups along the way. The two continued their drama in 90 Day Fiancé: Self Quarantined, and while things still looked to be up and down for the couple, some fans suspected they had married prior to filming and had been pretending to be engaged for the sake of the show's drama.
Corey Rathgeber's dive into OnlyFans was an interesting one and only popped up shortly after Evelin Villegas got one. Evelin's does not appear to be active any longer, but Corey still posts. It doesn't appear that any of the content is entirely over the line and NSFW, just extra content for anyone willing to pay close to $15 for that kind of content. Others may find it better to follow Corey on Instagram for free because, at the moment, it seems like the content there isn't too much different.
Deavan Clegg - $15 A Month
Deavan Clegg and Jihoon Lee were one of the big couples of 90 Day Fiancé: The Other Way, but as of now, their relationship is done. The two are still together on the show, but apparently the oncoming breakup was so bad that they've gone beyond dancing around the issue on their social media. Deavan has been sharing photos with her new boyfriend, and apparently, looking into other ways of making money so that she can continue to be self-reliant and support her two children.
Deavan Clegg's OnlyFans is promoted as a place for her to share photos of her boudoir, swimsuit, and lingerie photoshoots. There was once a time when this content was posted on her Instagram account, so it goes without saying that the content here is above the line in terms of modesty standards. For $15, it's one of the pricier monthly subscriptions a 90 Day Fiancé viewer can purchase from the list, but at least the guidelines for what will be offered is mentioned right upfront on the profile.
Colt Johnson - $25 A Month
Colt Johnson was first introduced in Season 6 of 90 Day Fiancé and was engaged to Larissa Dos Santos Lima after eleven days together. The marriage fell apart, and it wasn't long after its ending that Colt appeared on 90 Day Fiancé: Happily Ever After searching for love yet again. He moved onto Jess Caroline, but as his mother predicted, it was too soon to be looking for love. The two didn't last long, and now there are whispers he may have moved on to his best friend Vanessa Guerra.
Colt Johnson is the most expensive 90 Day Fiancé account on this list as well as one of the newest. Those who subscribe are said to get a closer look into Colt's life, as well as some sensual photos. It still remains to be seen whether that line will be pushed further. 90 Day Fiancé fans already know Colt has sent sexually explicit pictures to other women on the internet, so I wouldn't rule it out completely.
90 Day Fiancé: Happily Ever After airs on TLC Sundays at 8:00 p.m. ET. Continue to stick with CinemaBlend for more updates on the franchise, and for a look at what's happening in television and movie news.
Your Daily Blend of Entertainment News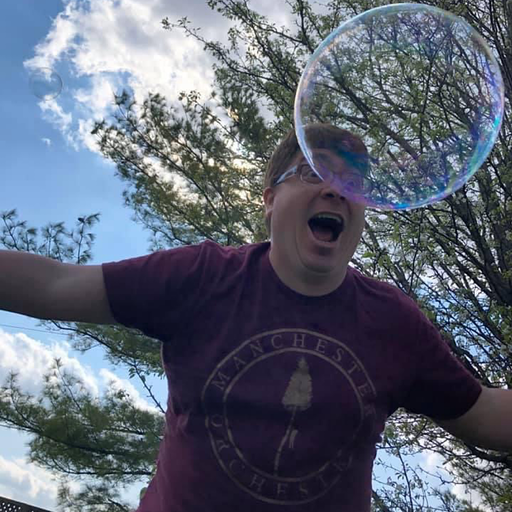 I like good television but also reality television. His day largely consists of balancing his workload between reporting on the latest and greatest news in Star Trek and other sci-fi, as well as 90 Day Fiancé, WWE, Big Brother, and more.