Now Showtime Has Canceled A Show It Had Already Renewed As Well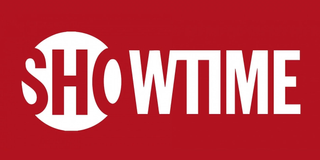 The streak of TV cancellations just won't quit. Netflix recently cancelled The Society and GLOW despite both shows receiving a renewal last year. Other networks like ABC and TruTV also reversed renewals for Stumptown and I'm Sorry, respectively. Joining that pile of previously renewed shows getting the axe is Showtime's On Becoming a God in Central Florida.
The series starring Kirsten Dunst was initially renewed for Season 2 in September 2019, based on positive reviews and fan reactions. Filming for On Becoming a God in Central Florida's newer episodes was delayed due to the pandemic in line with global filming shutdowns in March. Now, COVID-19 has been cited as the main reason for reversing the drama's renewal. Reps for Showtime released a statement expanding on the cancellation decision. Here's what it read (via Deadline):
This is pretty terrible news. I naively thought that the decision to reverse The Society and Stumptown's renewal would be the only ones, instead of the start of a trend. In hindsight, of course, these early renewal reversals were actually signaling more cancellations to come. On Becoming a God received generally positive reviews when it premiered in August 2019. Now, whatever fates were intended for the characters in Season 2 will remain a mystery.
In addition to production delays, it sounds like there were scheduling issues to contend with as well. My guess is that the cast had other projects lined up and the uncertainty surrounding when and where On Becoming a God in Central Florida would film made it harder to find a window of time that worked for everyone. That said, there were possibly other reasons beyond scheduling that led to the decision, but that's as far as we know for now.
The downside of such cancellations is that many shows no longer as safe as they did before, even ones that have been lauded by critics and fans alike. Viewers who may have been looking forward to another season of On Becoming a God or GLOW will be out of luck, and it's quite disheartening to get a renewal and then have it get taken away.
Stay tuned to CinemaBlend for all the latest updates and be sure to check out our 2020 fall TV premiere guide for more on what to watch.
Your Daily Blend of Entertainment News