Looks Like Netflix Is Even Canceling Shows That Hit Its Top 10 List Now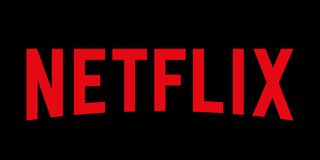 For the past few months, Netflix has been a little bit more open about what programming is doing well in the U.S. at any given moment thanks to its Top 10 list. Perhaps mistakenly, it's seemed that shows that have stood out and done well on the Top 10 have generally been safe and are sticking around for another season. Yet, as 2020 has worn on, that hasn't proven true. In fact, today, Netflix cancelled its freshman series Teenage Bounty Hunters alongside its longer-running staple Glow, which was expected to be going into its fourth season coming up.
If you've been keeping tabs on Teenage Bounty Hunters, you may have noticed it had a short-but-sweet run on Netflix's Top 10 list. That wasn't enough for Netflix to bring it back for Season 2, however, as Deadline reports that Teenage Bounty Hunters will not be moving forward. The outlet also mentions that cancelling a show after Season 1 is basically the same idea as not moving forward after a pilot, which is an interesting point, but I'm honestly more focused on how long a show needs to crush in the Top 10 to be viable. In fact, perhaps it's better to not make the Top 10 and find a niche but more passionate audience?
Earlier this summer, the showrunner of Teenage Bounty Hunters, Kathleen Jordan, touched on the potential for Season 2, noting the show had big plans regarding where to pick up, given the twist we learned in Season 1. There are some spoilers in her comment, but if you're caught up and want to check out what she said about it, we have you covered. There was reason to hope for Season 2 given the perceived popularity of the show during an era when new TV programs were few and far between, but fans will have to get used to the idea of the series not coming back.
Either way, Teenage Bounty Hunters' cancellation does not explain Glow. What happened to Glow was… 2020. COVID-19 is being cited as the reason for the lack of a final season with Glow, which makes sense in a lot of ways. The show is about wrestling and takes a long time to film, so the report (also Deadline) indicates that the earliest we would have even gotten a fourth season given the current climate and filming conditions would be 2022. Apparently, the show didn't have "glowing" enough feedback to be worth the wait, particularly given costs are rising on movies and TV productions alike given COVID-19 testing and other safety precautions.
Netflix has cancelled quite a few programs recently, including stuff that seemingly had at least fairly invested fanbases, such as The Dark Crystal: Age of Resistance. I think some people are still in shock because Netflix made a name for itself early on for being the streamer that picked up cancelled shows and not as the streamer that really cancelled shows itself. But as productions have aged and gotten more expensive as they've aged, and as more and more productions have started to be produced for Netflix, the conversation has changed.
This is absolutely a tradeoff. It's great that Netflix has been a place to go, particularly during the harder quarantine months of 2020, for new content. Movie theaters are shut down or don't have much in the way of new releases. A lot of network shows had to shut down early in the spring or weren't able to air during the summer. Netflix has had a ton of new content to push out, but the downside of having that much content out in the universe is that more and more of it will ultimately be cancelled and before the fans are ready for that to happen.
Glow has had more time to build a dedicated fanbase than Teenage Bounty Hunters has had. However, Teenage Bounty Hunters didn't seem to be doing too shabbily during its short run. It didn't push to best an incredible hit like The Umbrella Academy, but it did feature on Netflix's Top 10 list and does have a 91% rating on Rotten Tomatoes. Doubtless it will be missed. Unfortunately, it's just one of the TV casualties of 2020. Doubtless, there will be more that come.
Your Daily Blend of Entertainment News
Reality TV fan with a pinch of Disney fairy dust thrown in. Theme park junkie. If you've created a rom-com I've probably watched it.
Your Daily Blend of Entertainment News
Thank you for signing up to CinemaBlend. You will receive a verification email shortly.
There was a problem. Please refresh the page and try again.