Hallmark's Christmas Comes Twice: Worth A Watch?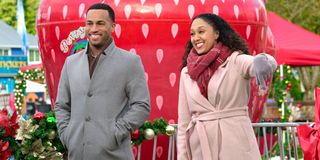 Audiences who love a good, fluffy made for TV Christmas movie are deep into the perfect time of year right now. Hallmark Channel and Hallmark Movies & Mysteries are helping to give us all the feels with nearly 24/7 showings of favorites from years past, as well as premieres for 2020 every Saturday and Sunday night. In an effort to help you hone your viewing choices, we're grading some of the new offerings so you know how they stack up compared to the typical fare of Hallmark movies. And, this week, it's time for us to take a look at the Tamera Mowry-Housley starrer Christmas Comes Twice!
Christmas Comes Twice stars Tamera Mowry-Housley and Michael Xavier, and follows Cheryl (Mowry-Housley), a workaholic, DC-based astrophysicist who heads home for the holidays. While at her hometown's Christmas carnival, she rides a carousel, and is transported five years into the past. Now in her small town at Christmas five years prior, Cheryl gets to attempt remaking her life into something more fulfilling, including getting to know a former childhood rival, George (Xavier), and reconnecting with her family and mentor / old science teacher Ms. Nelson (Sheryl Lee Ralph). Let's take a look at how Christmas Comes Twice stacks up!
Leading Chemistry
Cheryl and George are set up as frenemies as soon as they meet on screen, when they have a meet-cute moment that seriously annoys Cheryl, and their snarky banter takes off immediately. Throughout the film, we see the push and pull of the characters, as they clearly have the Hallmark hots for each other, but are too embroiled in a friendly(ish) competition set in motion by Ms. Nelson to fully give in to what they're feeling. Tamera Mowry-Housley and Michael Xavier do a great job at playing both the "competitive friends" nature of the relationship, and showing when that starts to deepen into something way more romantic. I don't think anyone will be disappointed with the result.
Score: 5/5
Small Town Representation
Lovers of Hallmark Christmas movies adore a quaint little town with precious holiday traditions and loads of decorations, and Christmas Comes Twice should absolutely be able to fulfill this requirement for viewers everywhere. Cheryl leaves big city Washington D.C. to head home and visit her family for the holiday, and she lands (after a bus trip so that she can get even more work done) in the small town of Wellsboro. And, we get some nice, atmospheric shots of long, snowy roads, beautiful houses wonderfully decorated, small town traditions, and a walk down main street or two. Pitch perfect!
Score: 5/5
Tragic Backstory
The made for TV Christmas movie loves to give us as many different types of holiday feels as possible, so it's not incredibly likely to find protagonists who've lost one or both parents, have been to war, or had other pretty serious tragedies befall them before their story begins. But, Christmas Comes Twice takes it quite a bit easier on us, and it's a nice break. Cheryl has a great job, but she's been stuck in an office for half a decade instead of looking at the stars, which she'd much prefer. She also feels really bad about not connecting with Ms. Nelson on her last trip home. So, we have some emotional aspects to the story, but nothing guaranteed to make us weep into our hot chocolate.
Score: 3/5
Christmas Feel
Well, what's a movie like this if it doesn't show audiences a lot of Christmas on screen? Nothing! A Hallmark Christmas movie tends to be only as strong as its holiday themes, and Christmas Comes Twice is filled to the brim with some good ones. Should you choose to cuddle up on the couch with a blanket and a warm cider or chocolate-based beverage, you'll be treated to a wonderful number of holiday spectacles. We get drinks stirred with candy canes, a Christmas carnival (which lasts for the duration of the movie), heart-warming stories about a family heirloom tree decoration, a trip to the Christmas tree lot, holiday shopping, and tons more. This, of course, is not to mention the whole Christmas Magic thing the movie has going on, with the holiday-specific time travel, and all.
Score: 5/5
Teachable Moment
This category is very near and dear to my heart, you guys. It's usually the time during the movie when one romantic lead has to get very up close and personal with the other romantic lead in order to show him / her how to do something, and always comes when they're clearly falling in all the loves, but still unwilling to fully admit it. Now, if you really need the teaching part of this scene, then you might be disappointed with what Christmas Comes Twice brings to the holiday romance table. But, I still think what you will see manages to satisfy that desire on a pretty equal level.
Score: 4/5
Last Minute Complication
Oh, dear! Whatever shall our lovebirds do? They've worked hard to get to know each other and get past any terrible preconceived notions, so that they can start down the road to forever love, but now, now, they have to deal with this! Friends, if you get to the one hour and 40 minute mark of one of these made for television Hallmark movies and there's not a big misunderstanding or other turn of events that has threatened to break up our sorta-formed new couple, rest assured that someone made that movie wrong. Christmas Comes Twice has a double doozy of a complication in store, and I'm sure you'll love it!
Score: 5/5
The Hallmark Kiss
We all know, as soon as we sit down for one of these films, that our leads are heading to smooch town by the end, correct? The big question is whether or not that kiss will be the stuff of ooey gooey romantic dreams, or fail to fully inspire a new generation of fanfic authors to, ahem, take the scene a little further via their imaginations. You can rest assured that Christmas Comes Twice knows what its about when it comes to delivery the famed Hallmark kiss!
Score: 5/5
To wrap up, we had a possible 35 points for Christmas Comes Twice, and the movie managed to rack up 32 total points. You can't go wrong with giving the Tamera Mowry-Housley / Michael Xavier vehicle a watch, so turn on those Christmas lights, top your hot chocolate with copious amounts of whipped cream and dive in! You can next catch a live airing this Thursday, December 17, at 7 p.m. EST. But be sure to check out our guide to all the new holiday movies and specials coming in the next few weeks!
Your Daily Blend of Entertainment News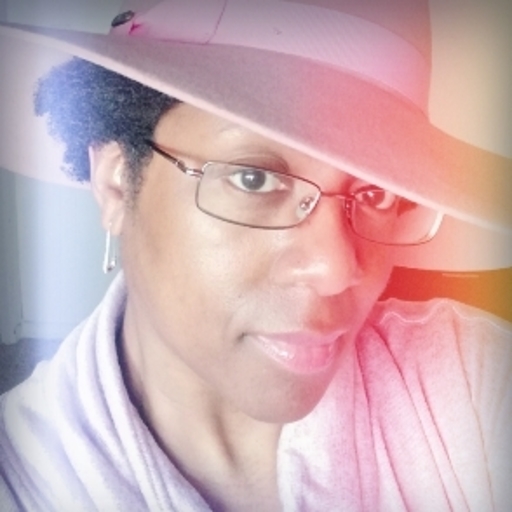 Yennefer's apprentice, Gilmore Girl; will Vulcan nerve pinch pretty much anyone if prompted with cheese...Yes, even Jamie Fraser.