6 MCU Events To Remember Before Watching Disney+'s WandaVision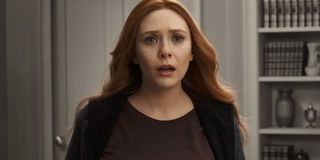 I think many of us can agree that we have gone long enough without seeing a new Marvel movie, especially after the postponement of two films originally scheduled for a 2020 theatrical release. While we still have some time before the next big screen installment of this cinematic universe, WandaVision, the first of many small screen installments coming exclusively to Disney+, will be available very soon.
Thus, it is once again time for a refresher on the entire history of the Marvel Cinematic Universe to ensure this series, starring Elizabeth Olsen as Wanda "Scarlet Witch" Maximoff and Paul Bettany as Vision, will make sense (considering the cryptic promotional material has been a great help so far). Of course, no one has the time to marathon all 23 previously released movies before WandaVision premieres on Friday, January 15. Fortunately, you do not necessarily have to.
We took a deep dive back into the MCU timeline and picked out specific events and details that we believe are the most important to remember in time for this quirky and irreverent new show. Hopefully the following six facts provide you with the quick, convenient refresher you need to properly enjoy WandaVision, starting with a reminder of Wanda's tragic past.
Scarlet Witch's Brother, Quicksilver, Died In Avengers: Of Ultron
It was in Captain America: The Winter Soldier's mid-credits scene when we first met twins Wanda and Pietro Maximoff (Aaron Taylor Johnson), and in Avengers: Age of Ultron the following year when we bore proper witness to their respective abilities. Unfortunately, our first major encounter with the super fast mutant otherwise known as Quicksilver would be our last (in the MCU, at least) as he sacrificed himself to save Hawkeye (Jeremy Renner) during the Battle of Sokovia. I only reopen this painful wound in curiosity, wondering if this truly is the last we have seen of Pietro.
Lately, theories suggest WandaVision could bring Quicksilver back, either reprised by Aaron Taylor-Johnson, or Evan Peters of the X-Men movies. Although evidence has not come from the most reputable sources, the mere idea is absolutely plausible, considering the frequency of revived characters in the MCU or other signs the show could bring the X-Men into the franchise. The most telling hint to me is resurrection of another lost loved one.
Vision Was Killed By Thanos In Avengers: Infinity War
The trauma Wanda must have endured after witnessing her own brother's death is undeniable. However, after being forced to kill her boyfriend, Vision, in order to destroy the Soul Stone, only for Thanos (Josh Brolin) to bring him back and murder him again soon after, that pain seems unimaginable. Yet, despite that heart-wrenching moment from Avengers: Infinity War, the android is seen alive and appears in various classic TV sitcom settings in WandaVision promos.
So, how can this be? Well, it appears that Scarlet Witch has used her previously unmentioned powers of reality manipulation to bring Vision back and escape into a more, hopefully, ideal reality for the couple to start a new life together. If this is truly the case, it is actually quite a fascinating and endearing way to finally reveal her most famous ability to the MCU, which would not have been possible had the heroine not experienced her own resurrection.
Scarlet Witch Was Blipped Back To Life In Avengers: Endgame
Not long after Wanda witnessed the death of her lover by Thanos' gauntleted hand, he then completely erased the suffering woman from existence. She, along with several other Avengers and their allies, were among the 50 percent of all living creatures turned to dust with just the snap of the purple tyrant's fingers.
Fortunately, after five years of hopelessness, the burdened Avengers retrieved all six Infinity Stones via time travel and developed their own Gauntlet to achieve a reversal of the Decimation that came to be known (from Spider-Man: Far From Home) as "The Blip." This would then lead to Avengers: Endgame's thrilling third act, which pits Thanos (circa 2014) and the Chitauri against our revived heroes, including a vengeful Scarlet Witch, and other MCU favorites like Brie Larson as Captain Marvel, who has a special connection to another character we can expect to see in WandaVision.
We Met Young Monica Rambeau, Circa 1995, In Captain Marvel
Featured in one of the most heavily analyzed teaser trailers for WandaVision is actress Teyonah Parris, whom you may recognize from the film Dear White People (also starring future fellow MCU star Tessa Thompson) from 2014. However, some fans may not have recognized her from that blink-and-you-miss-it appearance as Monica Rambeau, the daughter of Carol Danvers' old friend, Maria.
Not noticing this at first would be understandable, both for fans not caught up on the series' casting updates and those who only remember Monica as an 11-year-old, played by Akira Akbar, in Captain Marvel. Well, it is important to keep in mind that the 2019 blockbuster was set in the mid-1990s and, naturally, the character has since grown up (and may soon become a superhero called Spectrum). While hints of that appearing on WandaVision are scarce, the series will likely touch on Rambeau's past in law enforcement, as evident by sightings of her and another character with a badge.
Jimmy Woo Was Ant-Man's Parole Officer
Photos from the set of WandaVision were leaked onto the internet that see Teyonah Parris as Monica Rambeau walking in a field with Randall Park, star of ABC comedy Fresh Off the Boat, and Always Be My Maybe - the hit Netflix rom-com. Of course, MCU fans might recognize him better from Ant-Man and the Wasp as Jimmy Woo, a former S.H.I.E.L.D agent recruited into the FBI who was fiercely intent on preventing Scott Lang from breaching his house arrest sentence.
In addition to their confirmed appearances on WandaVision, rumors suggest the show will reveal Jimmy and Monica's ties to S.W.O.R.D. - an alien defense organization heavily involved in Marvel's Secret Invasion storyline, which is also being adapted into a series on Disney+. On the contrary, something we can mention about Jimmy's role on the show with more certainty is his connection to another one of MCU's best-known comic relief characters.
Darcy Lewis Is An Acquaintance Of Thor
Despite all the stirring revelations surrounding WandaVision, I would call the casting of Kat Dennings one of the most fascinating developments. The former 2 Broke Girls star appeared in Thor as Darcy Lewis, an intern of Dr. Erik Selvig (Stellar Skarsgard) and Jane Foster (Natalie Portman), at the time the astrophysicists discovered Chris Hemsworth's fallen Asgardian on Earth.
Kat Dennings' much larger role in 2013's Thor: The Dark World would be the last we would see of her in the MCU until she reprises her character, now "a professional in her field" according to director Matt Shakman, on WandaVision. He also dropped hints of Darcy Lewis' collaboration with Jimmy Woo for a storyline that has yet to be revealed, but already sounds like a comical treat if both of these memorably funny characters are involved.
What do you think? Are you excited to see Kat Dennings come back for a much deserved return to the MCU, or are you still bummed that she, supposedly, will not appear in Thor: Love and Thunder for a reunion with Chris Hemsworth and Natalie Portman? Let us know in the comments, and be sure to check back for additional information and updates on WandaVision, as well as even more news about Marvel, here on CinemaBlend.
Your Daily Blend of Entertainment News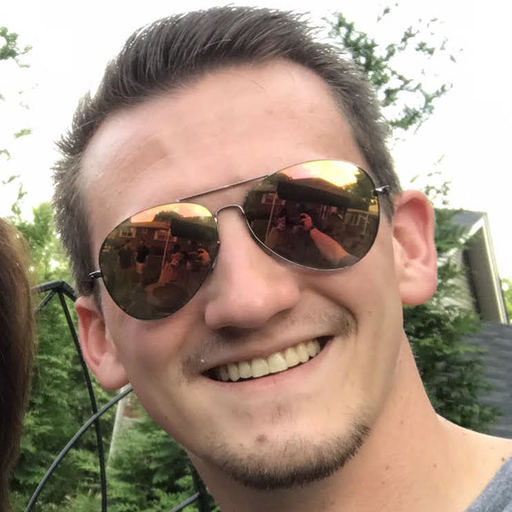 Jason has been writing since he was able to pick up a washable marker, with which he wrote his debut illustrated children's story, later transitioning to a short-lived comic book series and (very) amateur filmmaking before finally settling on pursuing a career in writing about movies in lieu of making them. Look for his name in almost any article about Batman.