Cobra Kai Season 3 Ending: Where Things Left Off For Each Character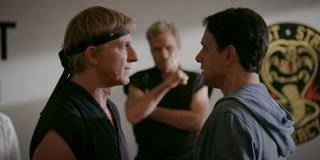 (Image credit: (Netflix))
Starting our year with a new season of Cobra Kai was a load of fun. We missed the tangled web of characters at the center of it and getting to see the cliffhangers play out into a complicated and high-stakes new chapter of the series made for an exciting binge watch. But ten episodes later, the Cobra Kai Season 3 ending does feel kind of like we've taken one step forward and two steps back. There's even more tension at play and a ton of questions we have for Season 4 when it does come on Netflix.
So here's where we get into the ending of the most recent season of Cobra Kai and discuss what could be coming next. Suffice to say, if you have not yet streamed Season 3 strike first and strike away from this page until you have. SPOILERS are ahead. Here's where things left off for each Cobra Kai character following that ending:
Daniel And Johnny Are Teaming Up Against Kreese
Thus far, Cobra Kai has greatly leaned on the differences and rivalry between Daniel LaRusso and Johnny Lawrence, but Season 3 became the first time that the pair seemed to really align the most and start fighting on the same side. Each of them had their own journeys this season, between Daniel's trip to Okinawa to save his dealership and Johnny going on his nostalgia trip with Elizabeth Shue's Ali amidst realizing his true role as a sensei. By the end of the season, both Daniel and Johnny face off against John Kreese at Cobra Kai and decide they'll end the fight at the next All-Valley Tournament.
In order to have the strongest team, Miyagi-Do and Johnny's newly established Eagle Fang team look like they'll be combining to become an air-tight and powerful team that can really stand against Cobra Kai for the tournament. It'll be really interesting to see how Daniel and Johnny butt heads and likely learn from one another as tight allies against Kreese's chaos.
Robby Is Training With John Kreese And Cobra Kai
On the other side of the big finale fight was John Kreese and his new pupil, Robby Keene, who is the biological son of Johnny and Daniel's original Miyagi-Do student. Robby was having a real rough time in Season 3 coming off his accident that put Miguel in the hospital and nearly paralyzed him. Robby was majorly on the defense in Season 3, taking Daniel and Johnny's attempt to help him out as personal attacks and betrayals. By the end of the season, he ended up in the care of John Kreese, who has taken him under his wing (likely as a point of leverage for Johnny and Daniel) and to build up his Cobra Kai team.
Robby fought off Johnny during the final fight and pulled no punches in his anger. As the fourth season (which the creators have already mapped out) approaches, we'd imagine Robby will once again fight on the polar opposite side of his father, but this time he's also turned his back on Daniel and Sam. Following the patterns of the show, I wouldn't be surprised if Robby and Tory form a relationship too.
Miguel And Sam Start To Rekindle Their Relationship
An interesting twist that played out in Season 3 of Cobra Kai was Samantha's increasingly complicated love triangle between Miguel and Robby. At the end of the second season, Samantha and Miguel kissed while he was with Tory and she was dating Robby. It caused some major jealousy from Tory, leading to that major fight at the high school at the end of that season. And in Season 3, Miguel and Sam grew closer as he spent time away from Cobra Kai's influence and Robby was away.
By the end of Season 3, it looks like Sam and Miguel could be drawn together again in a more substantial way as they train together for the tournament against Cobra Kai. Sam's relationships at this point are giving us whiplash, it's tough to side with either, but we're here for the drama and excited to see how Miguel and Sam's second chance could play out.
Tory's Terror Tactics Against Migayi-Do Do Not Work
Peyton List's Tory has been a major firestarter throughout the season, but we can understand some of where she's coming from too. Her path in Cobra Kai has only continued to get darker as John Kreese hooks his fangs into her further by being a father figure to her. In Season 3, she instigated some major violence by being part of the attack that led to Hawl breaking Demetri's arm and terrorizing Sam. It all ended this season with a final fight in Daniel's house where Tory and Sam faced off again and Sam was able to face her fears and come out on top.
Coming into Season 4, Tory will be instrumental in Cobra Kai with Robby as they get ready for the tournament. If Miguel and Sam do get back together, emotions may run higher, and as I mentioned, I could see her turning to Robby to cope with their mutual heartbreak over the situation.
Hawk Quit Cobra Kai To Fight The Good Fight
Hawk has had one of the most interesting storylines in Cobra Kai, as he began as a bullied kid and friend to Miguel and Demetri before undergoing a major transformation when he learned karate. For the past few seasons he has been loyal to Cobra Kai and to Kreese, but he's finally realized the corruption of Kreese's teachings by the end of Season 3. During the final fight between Miyagi-Do and Cobra Kai, Hawk decides to switch sides and rekindle his friendship with Demetri.
I'm really excited to see Hawk finally end his dark journey with Kreese and join Miguel, Demetri and Sam to fight in the tournament on the Miyagi-Do side of things now. He has a lot of unlearning to do and it'll be nice to see the high-schooler hopefully tap into his good nature instead of Kreese's toxic masculinity.
Kreese Calls Terry Silver For Backup
And in terms of Cobra Kai's central villian, even though he seems to be knocked down, he seems like he still has a fair fist in the fight. John Kreese was banged up pretty good by Daniel and Johnny in the finale, but he also caught them off guard with the reveal that Robby was with him now. After they showed him mercy, he told them that he would leave once and for all if they beat Cobra Kai in a tournament. And since Kreese intends to win, he was seen calling an old army buddy.
Season 3 spent a lot of time telling Kreese's backstory and among them was the revelation that one of his buddies was Twig aka "Silver" in the flashbacks. Therefore, it seems as though the finale is teasing the return of Terry Silver to The Karate Kid saga. And as we know from Part III, Silver is his army buddy and a key component to Cobra Kai. We'll have to wait and find out if Terry Silver does come back, but that's where everything stands right now.
Stay tuned here on CinemaBlend for more on Cobra Kai. In the meantime, check out what's coming next to Netflix in February.
Your Daily Blend of Entertainment News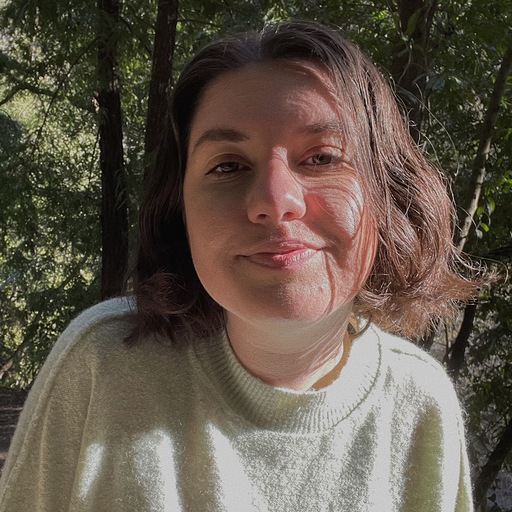 YA genre tribute. Horror May Queen. Word webslinger. All her writing should be read in Sarah Connor's Terminator 2 voice over.