What Are The Chances We'll See More Of The Vampire Diaries Stars In Legacies Season 3?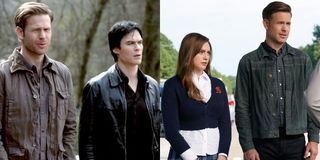 Julie Plec's supernatural universe has been remarkably consistent, with a wide revolving door always open for characters from The Vampire Diaries and The Originals to return in the newer series Legacies. We've already seen some original characters pop up in the new show, and now that Season 3 is finally on the way, what are the chances we'll see more characters return? Thankfully, an interviewer had the chance to ask executive producer Brett Matthews just that.
Heading into Season 3, will we see more TVD stars on the small screen? I wish Brett Matthews had been willing to spoiler, but he legitimately declares he will not even give us a brief hint. (Boo, often Julie Plec used to hint a little more openly about this stuff, but I suppose I respect the decision.) Meanwhile, he did toe Plec's favorite line, which is to say they have a "very open door policy."
Speaking with TV Insider, Brett Matthews said that Legacies Season 3 will call back to its TV predecessor series in that it will be having a musical episode this year, also noting Legacies is "weird" enough for that episode to be able to be a sort of love letter to The Vampire Diaries and The Originals that came before.
Now, it should be noted that leaving the door open is something I've heard Julie Plec say herself before, not in those exact words but just in the idea that the creative is open to the idea of bringing in cast members from other shows in the universe. Having said this, there may be some logistical problems in regards to bringing back some The Vampire Diaries and Originals characters. Not all of them are alive by the time Legacies kicks in, though there are certain plots that wouldn't matter for. Secondly, some actors, including Joseph Morgan, have already said they are not keen to return. Then again, sometimes when Plec really wants someone, she's been known to exert what she calls "rude" pressure on an actor to get him or her to say yes. So, I guess never say never.
Meanwhile, it's been a long wait for Legacies Season 3. The show was renewed all the way back in January of 2020 for a third round. Then, it ended up being shut down early last season due to Covid-19, which meant it didn't end on the note its creative team had originally planned for Season 2. Like many shows, production was not able to get underway right away and only now are we seeing Season 3 come back on the air.
The good news is that even if Brett Matthews is someone who thinks loose lips sink ships, we should be finding out soon enough who could be on board in the coming weeks. Legacies actually returns on January 21 and if you are reading this at the ideal time, that's tonight! You can check out what else is returning to television with a look at our full upcoming TV schedule. If you're just here for the Legacies talk though, can we please talk about whether the MG pining over Lizzie storyline is going to go anywhere? They seem so wrong for one another and yet so potentially adorable at the same time…
Your Daily Blend of Entertainment News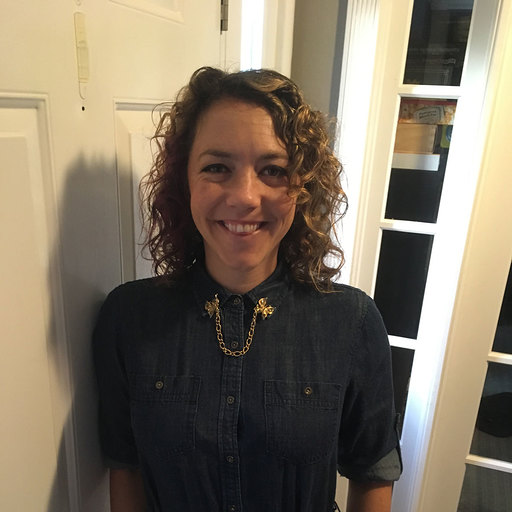 Reality TV fan with a pinch of Disney fairy dust thrown in. Theme park junkie. If you've created a rom-com I've probably watched it.