What's Going On With Cursed Season 2 On Netflix?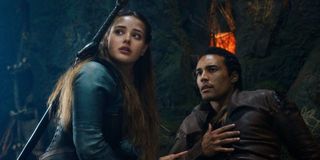 On July 17, 2020, the new take on the Arthurian legend, Cursed, premiered on Netflix to good reviews and plenty of fans cheering on Katherine Langford's performance as the Lady of the Lake. But, ever since that cliffhanger left fans wondering what was going to happen next, there's been plenty of questions that have arisen. Is Nimue ever going to appear on our TV screens again? What's next now that everything seems quite dim?
With all these inquires, it does sound like the series would warrant a Cursed Season 2 for fans to enjoy just as much, but, sadly, there doesn't seem to be any announcement yet. Since the first season is based on a book – of which there is only one – there is a small chance that this might be the last time we see this version of the Arthurian legend on the small screen. This is what we know about the future of Cursed.
Cursed Season 2 Has Not Been Confirmed Yet
Despite good reviews and nothing stopping them from continuing, a Season 2 for Cursed has not been announced yet by any of the creators. In fact, since the premiere, they have pretty much remained radio-silent, without much talking about the series at all.
Don't fear, though, because this isn't always a big sign that a series is going to be canceled. Netflix frequently takes some time to announce a second season for their shows. Only in a few instances – like The Witcher – are they so confident that something will get a second season. And, to add to it, the pandemic is still a very active threat to the film industry in general, so it wouldn't be much of a surprise if the production of a Season 2 was pushed because of that.
It's Unknown Who Will Return If Renewed Since No Cast List Has Been Announced
Since a Cursed Season 2 has not been announced, it's not a surprise that a cast list hasn't come out yet, either, for who might return if a new season is to come.
Katherine Langford's character, Nimue, was even left on a cliffhanger at the very end, where we really don't even know if she is alive or dead. Because we don't know who is going to be in a potential second season, her fate really does hang in the balance between life and death right now.
Katherine Langford Does Sound Confident In A Second Season Though
However, fear not, fans of Cursed, as the main star does seem to sound confident that there will be a second season at some point. In an interview that she did with Elle a few months back, Katherine Langford talked about how she felt that there was so much more to tell in Nimue's tale.
Langford also went on to talk about how she feels that there's a lot left to reveal with the sword, and how deep Nimue's powers can go. The "untapped power" that she has from within is something that can be expanded, and that would be a great base to continue with in Season 2.
Devon Terrell, Who Plays Arthur, Also Wants To "Tell Arthur's Story More"
Arthur himself – portrayed by Devon Terrell – has also come out and said that he knows there's more story to tell regarding his main character. In a recent interview with RadioTimes, Terrell talked about how he didn't want to have a character that had their life sort of laden with questions, and felt that there was plenty more to talk about in regards to Arthur's adventures.
Terrell also said that he feels confident that there's not only a lot of stories to tell regarding his character, but Nimue's as well.
The Co-Author Of Cursed Has Hinted At A Sequel To The Book
The first season of Cursed was based on the book of the same name. There hasn't been any announcement of a second book to make the story a series, which could be the reason why an announcement for Season 2 hasn't come yet, either. But, there have been hints from the writers of the novel, specifically on the acknowledgments page of the first book.
On that page, Thomas Wheeler – the co-author of the novel – wrote the following:
While this doesn't necessarily confirm that there will be a Season 2, it's most certainly a hint that the idea of a second book is always there in his mind, so there might be a strong possibility that they are working on it right now.
It wouldn't be a surprise if that was the case. The first Cursed book was released in late 2019 and the first season premiered not long after that in July of 2020, so it could be another instance where they plan to release the book not long before the second season.
Netflix has done this sort of thing before. With The Kissing Booth series, the author of the novels released books right around the same time that the movies were released on the popular streaming site, so Season 2 of Cursed could be moving in that direction. However, since there is nothing confirmed and this is just a hint, all we can do is theorize for now.
What do you think is going on with Cursed Season 2? Will the tales of Nimue and Arthur continue? Only time will tell.
Your Daily Blend of Entertainment News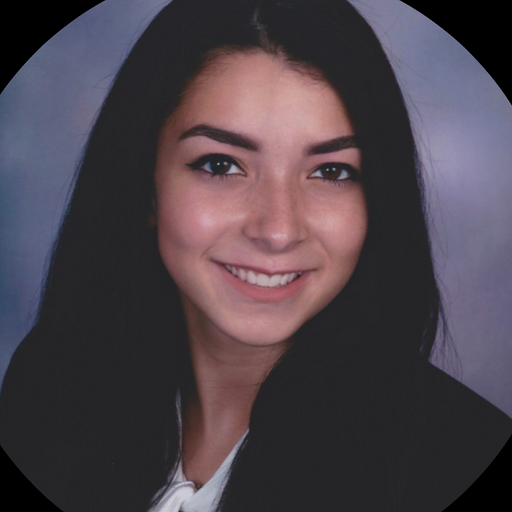 Big nerd and lover of Game of Thrones/A Song of Ice and Fire. Will forever hate season eight. Superhero and horror geek. And please don't debate me on The Last of Us 2, it was amazing!