Ted Lasso Season 2: 8 Quick Things We Know About The Jason Sudeikis TV Show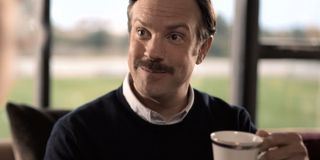 When Ted Lasso premiered back in August of 2020, the TV show became a surprise hit, with Season 2 being announced only a few days later by Apple. The surprising amount of heart, comedy, and real-life parallels that the show and Jason Sudeikis provided made for a TV series that most viewers could relate to, and how, if we just believe in something and try our hardest to achieve it, anything can happen.
But, many fans are wondering when Ted Lasso Season 2 might be coming along since it was renewed just like that by Apple, almost as soon as the show was put on Apple TV. For fans of the show, however, these are the facts that we know about the upcoming season, and when we can expect to see Ted Lasso, Rebecca, and everyone else again.
Ted Lasso Season 2 Is Confirmed (And Also Season 3)
As we know from earlier, there will be a Season 2 for Ted Lasso, as confirmed by Apple, not that long after the premiere of the first season.
But what you might not know is that Ted Lasso has actually already been renewed for a Season 3 as well! Back in November, Apple announced again that Ted Lasso would be coming with a Season 3 renewal before Season 2 even came out. The legend of American football coach-turned-regular football coach will continue on.
There Will Be 10 Episodes In Ted Lasso Season 2, Just Like Season 1
In an announcement from Apple TV, they confirmed that like Season 1, Season 2 will have an equal amount of ten episodes.
It's unconfirmed however if Season 3 will be the same, but considering that is so far off in the future, it's not a surprise that nothing for that is established just yet.
Season 2 Is Already In Production
If you want to hear some good news that will turn your 2021 great, Ted Lasso Season 2 is actually already in production. In a tweet sent out by Apple TV on January 15, they confirmed that the second season of the hit show has officially begun production.
A picture was included with some of the best characters out there, Ted Lasso, Coach Beard, and Nathan Shelley sitting in the locker room of Richmond A.F.C., all ready to go for their chance at a championship.
Jason Sudeikis Is Confirmed To Return
I don't think anyone else is surprised to hear that Jason Sudeikis is confirmed to return with the tweet from earlier to the prove it, considering he's been getting praise up the wazoo for his performance of the titular character in Ted Lasso.
Sudeikis is a very busy actor and has plenty of other projects coming up – plus, he also has two pretty young children at home, so it wouldn't be a shock if he chose to stay at home with his family during this crazy time. Even so, it's still amazing to see that he will be back, for however long the series goes on. He's made some great films and I can only wonder where Ted Lasso will go in the future. I can't imagine Ted Lasso without the man himself there.
A Couple Of Other Cast Members Are Confirmed To Return As Well
While there hasn't been a set cast list released yet from AppleTV for us to chew our fingers waiting on, there are a couple of cast members who are confirmed to return via some tweets that have been put up on Twitter. From the Apple TV tweet, we can see that both Brendan Hunt and Nick Mohammed (who play Coach Beard and Nathan Shelley respectively) will be returning to the show.
However, we do have confirmation from one other castmate that they are back for the season, and that is Leslie Higgins! Otherwise known as Jeremy Swift in real life. He recently posted on Twitter that he finished his first week on the second season of Ted Lasso, with a picture attached showing off his character's name, so it's safe to say he will be back as well.
There's been no confirmation of many of the other characters yet, but I think we can all assume that most will be back. However, until the cast list is released just expect the worst and hope for the best.
There Is No Set Premiere Date Yet For Ted Lasso Season 2
Since production on Ted Lasso Season 2 has only just begun, it's not a surprise that a release date has not been set yet. Even so, we can hypothesize when it might come out. Usually, with the production of modern shows like these, it will only take a little bit of time to finish and edit it all together, so a safe bet would be that the second season might come out as early as summer 2021.
However, take that with a grain of salt, as filming and production delays are still a very real threat due to the ongoing COVID-19 pandemic, so keep it in mind when you're trying to figure out when we might return to Richmond.
Ted "Will Remain Ted" According To Series Co-Creator
A common threat that seems to happen with television shows is that when the main character gets a hint of success, they start to change drastically. But Ted Lasso co-creator Bill Lawrence confirmed to Entertainment Weekly that Ted is going to remain the same character he's always been, no matter how much success comes his way.
So now, we can all take a collective sigh of relief. I can't even think of what it would be like if Ted Lasso of all people suddenly became cocky. I shudder at the thought.
We Probably Shouldn't Expect The COVID-19 Pandemic To Factor Into The Season 2 Story
Some TV shows recently (like This Is Us and Grey's Anatomy) have been incorporating the current pandemic into their shows because they take place in a present timeline. Some fans have questioned whether that would happen to Ted Lasso, considering that it also takes place during the present day.
However, back in August 2020, co-creator Bill Lawrence told The Hollywood Reporter that the current pandemic was not included in the first season – and will not be in the second season either.
Based off that, I'd report it's safe to say COVID-19 will not be a part of Ted Lasso anytime soon.
What are you excited about in Ted Lasso Season 2? At least we know that the titular character will be just as cheery as normal – and I think we all need that nowadays.
Your Daily Blend of Entertainment News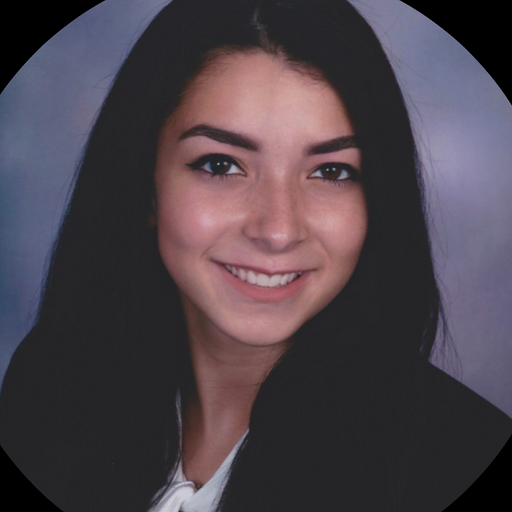 Big nerd and lover of Game of Thrones/A Song of Ice and Fire. Will forever hate season eight. Superhero and horror geek. And please don't debate me on The Last of Us 2, it was amazing!