The Falcon And The Winter Soldier: What To Know About The Marvel Island Madripoor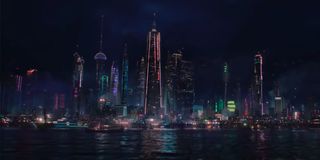 Just when you thought that you could not have any more reason to look forward to The Falcon and the Winter Soldier, its latest trailer seems to have confirmed yet another juicy plot point. The hints have just the right amount of subtle to suggest that the island Madripoor will be brought to life in the long, long awaited series, meaning that it may also bring us that much closer to the introduction of some eXcellent Marvel Comics characters.
The Disney+ exclusive series has already dropped more than enough details to get fans excited for its premiere on March 19, 2021 (a good seven months after its initial projected release date - Thanks, Covid!). We already know, in addition to Anthony Mackie and Sebastian Stan's reprisal of the title roles, that Daniel Bruhl is returning as Baron Zemo along with Emily VanCamp as Sharon Carter and that Wyatt Russell is joining the cast as John Walker, a.k.a. U.S. Agent. However, the introduction of Madripoor into the Marvel Cinematic Universe is an especially big deal.
Of course, more casual Marvel fans are probably wondering what is such a big deal about this place with its shady, remote location and neon, night-life aesthetic and, better yet, what is it exactly? I can answer those questions about Madripoor, and more in regards to how it may relate to the plot of The Falcon and the Winter Soldier below. The following is a quick, comprehensive breakdown of six of the island's most essential facts, starting with a lesson in economics.
The Capital Of Madripoor Is Divided By Class
Dreamt up by Marvel writer Chris Claremont and illustrator Steve Leialoha and first appearing in a 1985 issue of New Mutants, Madripoor might have gotten its name from its location in the southern part of the Strait of Malacca and southwest of Singapore, in Southeast Asia. The Island is described as a place "for the very rich and very poor," as most evident by its largest city.
Also called Madripoor, the capital inhabits two separate cities in one: Hightown - the luxurious, high-tech community reserved for the wealthy citizens - and Lowtown - a crime-ridden, nearly barbaric land only open to the less fortunate. However, a grossly unequal socioeconomic reputation is not the only thing the island is guilty of.
Madripoor Has A Notorious Criminal History
Whether you reside in Hightown or Lowtown, any establishment of law is scarce. In fact, it could easily be inferred that Madripoor's achievement of becoming of one of the top business capitals of the Pacific Rim was not entirely by the book, so to speak. Yet, that is almost by tradition.
In its infancy, the island was a safe haven for pirates - which is somewhat reflected today by its refusal to extradite criminals to other nations where they are wanted. Not to mention, there have been many massive conflicts over Madripoor's control, one of which resulted in HYDRA temporarily taking over and Viper (then known as Madame Hydra) dubbed ruler. She is not the only famous Marvel villain who has made themselves at home on the island.
Magneto Built His Own X-Mansion On Madripoor
There was one time when Mystique attempted to convert Madripoor into her own safe haven for mutants by flooding it with a power-granting hormone. Fellow Marvel baddie Magneto would later have a similar idea that did not involve the mutation of unwilling participants, but with a despicable hidden agenda, nonetheless.
The mutant constructed a variation of the X-Mansion in Hightown, which acted as headquarters for a group of time-displaced X-Men that he was secretly trying to send back, unaware they were preparing for the moment he may double cross them as well. However, neither Magneto nor Mystique are even the most famous mutants with ties to Madripoor.
Wolverine Co-owns One Of Madripoor's Hottest Entertainment Spots
One of Madripoor's greatest claims to fame, at least among readers, is Wolverine's involvement with its history. The island has appeared in several issues of the Adamantium-clawed hero's self-titled comic book series, one of which would reveal his anonymous position as co-owner of The Princess Bar - an unusually lavish establishment for its Lowtown location that includes such fine dining and prime entertainment to even attract the attention of Hightown residents by night.
Given its unsurprising criminals ties, it is quite possible that The Princess Bar is the same after dark attraction where a fight appears to break out in the latest Falcon and the Winter Soldier trailer, which almost convinces me that this may mark Wolverine's MCU induction, or be a major clue to it, at least. That is actually not the only reason I have to suspect this.
Wolverine, Captain America, And Black Widow First Met At Madripoor In World War II
Madripoor has become the site of many fascinating moment Marvel Comics history. Few, however, are as monumental as the initial meeting of three of its most iconic characters. In the September 1990 issue of Uncanny X-Men titled "Madripoor Knights," a flashback to the Second World War sees island resident Logan come to the aid of Steve Rogers and a Russian man named Ivan Petrovich Bezukhov, who reveals assassin group the Hand has kidnapped the young girl he swore to protect named Natasha Romanoff.
Clearly, the events of this team-up could not be recreated in their exact form without breeching MCU canon. Yet, the chances of The Falcon and the Winter Soldier at least paying tribute to it (maybe with Sam Wilson and Bucky Barnes substituting Captain America and Black Widow) is exciting and, perhaps, more likely than another unique fact about the island.
Madripoor Actually Rests On The Head Of A Giant Dragon
Remember in Avengers: Age of Ultron when the titular, cybernetic villain turned the Sokovian capital Nova Grad into, basically, a giant hovercraft? Well, it turns out that Madripoor also has "mobile capabilities," the means of which are far more "Lovecraftian."
In Avengers World #1 from 2014, it is revealed that the entire island, measuring approximately 100 miles in diameter, is actually the head of a dragon that had laid dormant in the surrounding waters until the Hand woke it up. This is something that I would kill to see brought to life in the MCU, even if it was resorted to a dream sequence or something like that. However, I think the Hand probably has a better chance of receiving mention, which likely could happen on The Falcon and the Winter Soldier.
How fascinating that the mere glimpse of an obscure, remote community from Marvel comics in upcoming TV show would open up so many doors of possibility for the future of the Marvel Cinematic Universe. Of course, this is certainly not the first time that a canonical Disney+ series has achieved just that. We can only imagine now what other hints and revelations regarding The Falcon and the Winter Soldier will come to light once it finally becomes available to stream in March and, until then, we at CinemaBlend will continue to work hard at keeping you updated.
Your Daily Blend of Entertainment News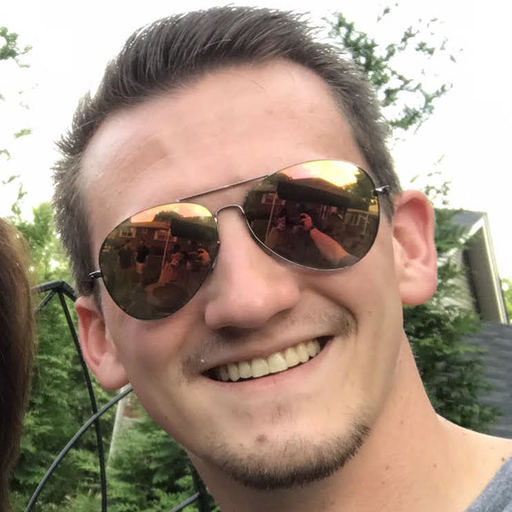 Jason has been writing since he was able to pick up a washable marker, with which he wrote his debut illustrated children's story, later transitioning to a short-lived comic book series and (very) amateur filmmaking before finally settling on pursuing a career in writing about movies in lieu of making them. Look for his name in almost any article about Batman.