After Kim Kardashian Ignored Him, Succession Star Shares Thoughts On Missing His Shot Amid Her Divorce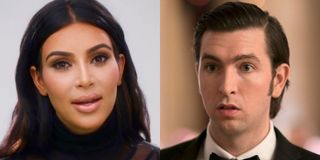 Following her divorce announcement from husband Kanye West, speculation has run rampant on whether Kim Kardashian is looking for a new man in her life. One of the stars from the hit HBO show Succession appeared to shoot his shot in a hilarious way last month. The joke was on him, though, after Kardashian apparently ignored his viral video, as the actor continued the bit in an update since then.
In his initial viral Instagram video, actor Nicholas Braun (who plays Greg on Succession) satirically hinted that he could be Kim Kardashian's "odd" and "different" new guy. Jokingly, he said anyone making a video of themselves shooting their shot could possibly make its way to Kardashian's desk, so to speak. If Kardashian did see Braun's video, though, he heard nothing but crickets, saying recently on Instagram:
The Emmy-nominated actor indicates in his update that it wasn't meant to be taken as seriously as it was, if at all. But of course, the Internet went wild, with Braun even saying that his inbox has been flooded with relentless questions about if anything came to fruition for him. Meanwhile, Kim Kardashian is busy doing other more important things.
Despite (or maybe because of) the huge rumor mill surrounding the one-sided exchange, the hilarious bit lives on in the latest video. The Succession star even joked why it could never have worked out between him and Kim Kardashian, saying:
Judging by the the Keeping Up with the Kardashian star's own radio silence, the divorce and all of its drama takes precedent over jokes at her expense. As for Nicholas Braun, he's not being super subtle anymore that his attempts to become Kim Kardashian's new man is nothing more than Internet tomfoolery. He even goes so far as to say the whole thing is a play on getting clout:
It's difficult to understand how a lot of people didn't perceive the Nicholas Braun-Kim Kardashian video as a joke. I mean, c'mon, he even said, a man could make Kardashian "feel small because he's so tall." Other celebs even joined in on the bit, such as actor Justin Long who said he was "Rooting for you two crazy kids who were born and have very different heights!" Check out the video below:
On his show Succession, which swept up countless Emmy awards last year, Nicholas Braun plays up wide-eyed naivete to comedy perfection. It seems he's making an art of it on social media, as well. Kim Kardashian would (or should) be impressed, if she bothered to respond to him.
Your Daily Blend of Entertainment News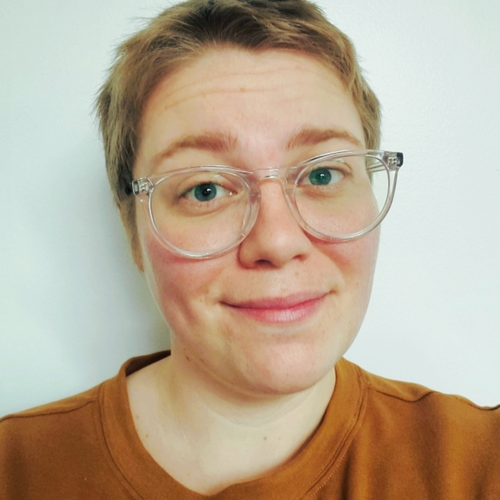 Movies and TV News Writer
Freelance writer. Favs: film history, reality TV, astronomy, French fries.