You Book 3: 6 Ways You Love Me Could Factor Into You Season 3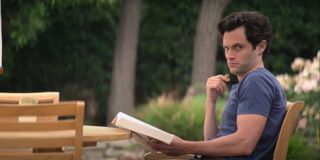 CinemaBlend participates in affiliate programs with various companies. We may earn a commission when you click on or make purchases via links.
Netflix's series You has been a major hit since it became available on the streaming service in 2018. You follows Joe Goldberg (Penn Badgley) as he finds himself falling for different women and the deadly consequences that creates. In 2020, Netflix announced that You would be returning for a third season. You Season 3 began filming in November 2020. While it's usually a fall series, so we don't expect to see You Season 3 on Netflix until later in 2021. Luckily for Joe Goldberg and You fans, the book series has a new addition: You Love Me by Caroline Kepnes.
In 2019, Kepnes revealed that Joe Goldberg would be back for at least two more books. You Love Me by Caroline Kepnes was released in April 2021. Despite You Love Me officially being released after You Season 3 began filming, the book had advanced reader copies floating around the internet before You began filming Season 3.
So it's possible that the production team could have read all or some of You Love Me before developing You Season 3 scripts, but I don't think You Season 3 on Netflix will follow this book as much as it followed the first two books. The show and books' paths seem to have diverged a lot. However, elements of You Love Me may make their way into the new season. Let's explore some of the events that transpired in You Love Me that could potentially influence You Season 3.
WARNING: Spoilers ahead from You Love Me by Caroline Kepnes and You on Netflix.
Joe's Quest To Build A Family
Hidden Bodies by Caroline Kepnes and You Season 2 ended in a similar way. Joe finds out Love (played by Victoria Pedretti in the series) is pregnant with Joe's child. The book and show differ in Love isn't revealed to be a psychopath too in the books. She has her own issues in the books, but going on killing sprees isn't one of them. In Hidden Bodies, Joe is excited about his future with Love and fatherhood. However, he's also on his way to prison as some of his crimes are about to catch up with him, but not really because Love and the Quinn family are rich. He knows he can buy his way out of consequences.
And that's how You Love Me by Caroline Kepnes starts. Joe is out of prison, but he's not with Love. It's quickly revealed that Love and her family paid him off and threatened him. They gave him several million dollars to go far away and have no contact with Love and his son Forty. Joe leaves, surprisingly, and accepts the conditions. However, he uses Instagram to monitor his son. Also almost immediately while living in Cedar Cove, Joe finds a new obsession: Mary Kay and her daughter Nomi. He plots to make them his new family.
You Season 2 ended with Joe seeing a new woman and becoming intrigued by her, despite him about to start a future with Love and their child. I don't think Mary Kay and Nomi will appear in You Season 3 on Netflix, but I do think we'll see a lot more of Joe trying to ensure that the relationship with Love works out so that he can be part of a family with her and their child. Joe's desire for love and a family seems to be a common thread that runs through the books and TV series.
New Psychopaths Being Added
Kepnes managed to make villains even bigger than Joe in You Love Me. One of those villains tries to kill Joe and almost succeeds. He is saved by Oliver, a semi-psychopathic private detective hired by the Quinns to follow Joe. I would love to see Oliver appear in You Season 3 on Netflix, and I think he will appear in the fourth book as well, but I doubt that all the psychopaths from You Love Me will make their way into You and face off against Penn Badgley's Joe. However, like with the Love twist, I expect some of the new You Season 3 characters to not be as innocent and nice as they seem. Yes, I'm looking at you, Matthew (played by Scott Speedman).
Joe's Family Trauma
You Season 2 dug more into Joe's childhood and mother. Caroline Kepnes' books have given us little breadcrumbs about Joe's childhood but never gone in-depth about it. You Love Me gave us a lot more breadcrumbs. We now know that Joe's father was completely m.i.a, he had an uncle that he was once considering living with, and his mom was neglectful and had issues. We also learn that Joe's parents might be alive, but he doesn't know for sure. Digging into Joe's mother's story more would give Penn Badgley a lot to work with as an actor and continue Joe's psychopath but not the worst personality.
If fans are right about their theory that the woman shown at the end of You Season 2 is Joe's mother, then You Season 3 might explore Joe's childhood and past even more.
Joe's No Kill Rule
In You Season 2, Joe's body count was a lot less than it was in Hidden Bodies, partly because Love was behind some of the murders. In Hidden Bodies, Joe's murder count reached an all-time high, so of course, he went the opposite extreme in the follow-up book. Caroline Kepnes cleverly managed to go the entire You Love Me book without having Joe kill a single person. Yes, there were still a lot of deaths and Joe was indirectly the cause of so many of them, but his actual kill count was a big zero. I'm sure Joe will make up for this in the fourth book because he missed so many signs in You Love Me about people's true characters due to his quest to be "good" for Mary Kay.
Netflix seems to want Joe to be a bad good guy. They even had Joe spare some people that he killed in the books, so I can see the You writers having Joe not kill anyone in You Season 3, but instead having situations happen to take them out of Joe's way.
The End Of Joe And Love
Joe and Love shippers might not want to keep their hopes high for a happy ending, especially if Book 3's story is taken into account. In You Love Me by Caroline Kepnes, Joe and Love barely interact. Love stays in Los Angeles with their baby Forty, and Joe moves to Cedar Cove. However, they have one final showdown towards the end of You Love Me. Love invites Joe to a hotel. She confronts him about being a neglectful father and trying to replace Forty and her with Mary Kay and Nomi. She also brings up how Joe stopped loving her long ago.
It ends in a murder-suicide attempt. Love shoots Joe and then kills herself. I was expecting and hoping that Love wasn't dead and faked her death, but the end of You Love Me seemed to confirm her death. For the TV show's Joe and Love, I can see You Season 3 on Netflix ending with Love running off with Forty, similar to what happened in the book. I can also see some sort-of murder-suicide playing out whenever You decides to end. I don't think the series You would kill off Joe or Love this soon, especially not in Season 3, but it's definitely a future possibility.
More Incorporation Of Social Media And Social Movements
In You Love Me, Joe uses TikTok to bring down a bad man. It does not get more modern and topical than that. Throughout the You book series, Joe has been pretty anti-social media but he uses it when necessary. In You Love Me, he embraces it a lot more, even having an Instagram devoted to books.
You Love Me also tackles some big topics like the #MeToo movement, toxic masculinity, Woody Allen, and pedophilia. I definitely think You Season 3 on Netflix will have Joe embracing social media more and I wouldn't be surprised if it tackles the #MeToo movement again and of course toxic masculinity.
You Love Me by Caroline Kepnes is currently available to purchase at your favorite book store or borrow at a nearby library. You Love Me is a very entertaining detour into Joe's life and a good way to keep yourself occupied as you wait for You Season 3 on Netflix and the fourth You book by Caroline Kepnes. Make sure to follow our Netflix TV premiere dates schedule to know when You Season 3 will premiere on Netflix.
Your Daily Blend of Entertainment News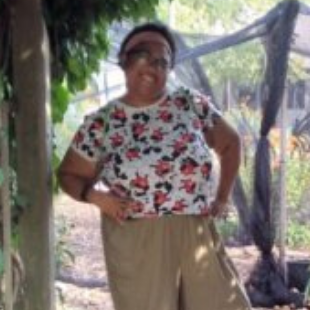 Spent most of my life in various parts of Illinois, including attending college in Evanston. I have been a life long lover of pop culture, especially television, turned that passion into writing about all things entertainment related. When I'm not writing about pop culture, I can be found channeling Gordon Ramsay by kicking people out the kitchen.