Modern Family: 10 Actors You May Have Forgotten Were On The ABC TV Show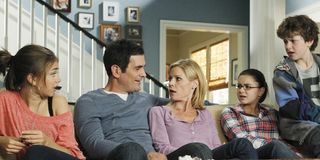 When it comes to Modern Family, there are so many stories and characters who intersect on a regular basis. While there have been celebrities who have popped up for recurring storylines on the long-time running show, there have also been several Modern Family actors who have appeared once or twice.
Most of these you might have forgotten, as some were from a long time ago. I mean, the show did run for eleven seasons, so there are guaranteed to be plenty of guest stars who have disappeared into the backs of our minds. These ten actors and actresses appeared on Modern Family at some point in time – let's see how many you can remember.
Lin-Manuel Miranda (Guillermo)
He certainly didn't throw away his shot to be on TV.
Before the success of Hamilton and the worldwide phenomenon that Lin-Manuel Miranda became, he was known for a few smaller projects, one of which was In The Heights, a Tony-award-winning production. However, prior to him starting to expand his horizons with amazing work such as Moana, Mary Poppins Returns and more, Miranda had a guest spot on Modern Family.
In this episode, he portrays Guillermo, a man who meets Gloria at a grocery store where he works. Gloria decides to bring him home to pitch his innovative dog training ideas to Jay. It's certainly a smaller guest role, but even funnier to watch now that Lin-Manuel Miranda has reached higher heights of fame.
Winston Duke (Dwight)
To be honest, M'Baku was one of my favorite parts of Black Panther, just because, with all the drama that of that now-classic, he had some of the best one-liners in the movie. However, prior to him appearing in the hit Marvel movie, as well as the horror-thriller Us, he appeared in a couple of episodes of Modern Family.
In his episodes, Dwight, Duke's character, was the star player on the football team that Cameron coached, and he ended up staying with Cam and Mitchell for a while after his home life became unstable. While he wasn't in the series for long, his story certainly had more impact than many other pop-up celebrities who have appeared on the show.
Dan Levy (Jonah)
Before his success on the mega-hit that was Schitt's Creek, Dan Levy had some smaller guest appearances on shows like Modern Family. While Schitt's Creek was already on air at the time, it would take a while for the show to become as popular as it did. And, his character was just as hilarious as you would expect him to be.
Jonah, Levy's character, is actually a courtroom sketch artist, who draws unflattering pictures of Mitchell when they are in court. Is it silly? Yes. It is still hilariously funny? Of course it is. It's Dan Levy. You really can't go wrong.
Keegan-Michael Key (Tom)
While Keegan-Michael Key has had plenty of work on his hands, from his projects on TV hits like Key & Peele, to movies like Jingle Jangle and Pinocchio, which will be coming out in the next couple of years, he is no stranger to guest roles on sitcoms. That's exactly what happened with Modern Family.
In this episode, Key's character, Tom, is part of a couple that Claire and Phil meet while on vacation. While they do hit it off and end up all going on double dates together, it seems that Claire and Phil always ended up with the check – a truly annoying circumstance. But, I mean, how can you not smile when eating dinner with Keegan-Michael Key? I'd pay for his check any time.
Edward Norton (Izzy)
While he was, most certainly, extremely famous prior to making his appearance on Modern Family, Edward Norton was still a great addition to the cast for one episode. While Norton has been in such hits as Fight Club and American History X, he takes a bit of a turn in this – a comedic one.
Norton's character, Izzy, is hired by Claire because she believes that he was once part of Phil's favorite band. Hilariously, though, was not and Phil has no idea where any of his music came from, creating a mess of a situation where they basically invited a total stranger into their home. Sounds like a normal Dunphy weekday, to me.
James Marsden (Barry)
This was one I really forgot because it was so early in the series that it happened, but it doesn't change the fact that it's not a hilarious moment. You've seen James Marsden play a wide variety characters in films like Hairspray, the X-Men franchise, maybe even The Notebook, but in Modern Family, he's simply a hot guy in a hot tub.
Seriously, that's his role. In this early episode of Modern Family, Marsden plays Barry, a man that Cam and Mitchell find in their hot tub one night and decide that because he's good-looking, they'll allow him to stay. Near the end of the episode, thought, they end up finding out he has been staying in their daughter's playhouse in the back. I can't tell you how uncomfortably funny I found the episode the first time I saw it.
Aisha Tyler (Wendy)
Aisha Tyler, best known for her work in some big-time TV shows like Ghost Whisperer and Criminal Minds, also ended up stopping by the Modern Family set at one point for a guest appearance. In this episode, she plays Wendy, a former classmate of Mitchell's at law school.
What's even more interesting is that Mitchell actually ends up reporting to Wendy at the legal aid society which she founded, so it intertwines their lives even further. While it's one of the most low-key guest appearances on this list, it's certainly one of the best ones, in my opinion, for how natural it felt.
Josh Gad (Kenneth)
Ah…do you remember pre-Frozen Josh Gad? I swear every time I hear his voice now, all I can think about is Olaf. But, then I see his face and I'm reminded that he's been really funny ion several things, and that was no different when he made his guest appearance on Modern Family.
In this episode from 2011, Phil meets Kenneth, a man who is now a billionaire because he, ironically, looked up to Phil and idolized him, trying to achieve his success through some of the methods that Phil used in the past. While the guest appearance is one of the older ones here, it creates a great character-building moment for Phil, establishing the question "what would Phil Dunphy do?"
John DiMaggio (Boat Captain)
Line this up as another one of those cameos that have surely evaded your mind. John DiMaggio actually had an appearance on the show. You may not recognize his face, but his voice is one of the most iconic out there, as he plays a robot that everyone loves – that's right, he's Bender from Futurama. Which makes this rare guest appearance so much more fun.
In this episode, DiMaggio simply plays a boat captain, who stops Gloria, Jay, and Mitch from boarding. Again, it was so long ago, and such a small role, but if you know, you know.
Lauren Cohan (Receptionist)
I can almost guarantee that you didn't remember this one – because I certainly didn't. As a The Walking Dead fan, I know Lauren Cohan as soon as I see her. I know who she is and how awesome of an actress she is. So, color me surprised when I re-watched the show and noticed that she actually had a Modern Family guest role.
Don't be shocked, it was quite a small role. She played a receptionist who guided our favorite characters in the right direction. But, I mean, if you're a fan of The Walking Dead or even Supernatural, you know exactly who she is, which makes her appearance even more entertaining to see.
Which one of these surprised you the most? It's a shame that Modern Family won't be on the 2021 TV schedule but I'm sure there will be so many other comedies to look forward to as well – with even more amazing guest appearances.
Your Daily Blend of Entertainment News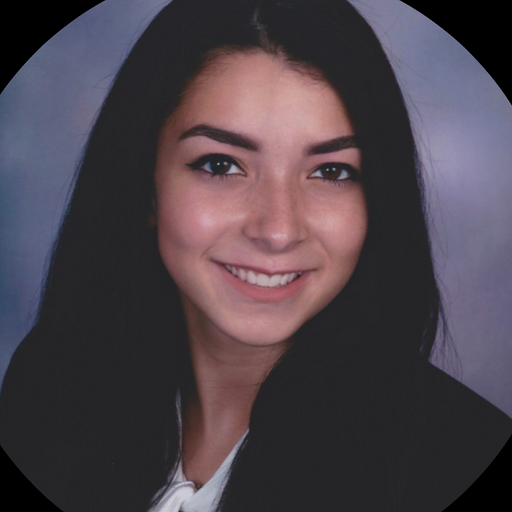 Big nerd and lover of Game of Thrones/A Song of Ice and Fire. Will forever hate season eight. Superhero and horror geek. And please don't debate me on The Last of Us 2, it was amazing!