All The Big TV Shows That Still Haven't Been Renewed Or Cancelled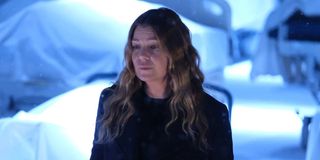 As television heads into one of the more chaotic finale seasons in recent memory, with the pandemic having caused all kinds of delays and scheduling issues, audiences are as unsure as ever about the future of some of our favorite shows. While there are never any hard and fast rules when it comes to how TV networks and streaming services go about ordering renewals and announcing cancellations, it's somewhat rare to go into the month of May with so many major TV series' fates still up in the air.
Decisions for most, if not all, of the shows below will likely be made in the near future, with ABC having just recently made the call to renew The Good Doctor, while NBC announced second seasons for Young Rock and Kenan. So let's take a look at all of the biggest TV series that are still waiting to learn if they're renewed or cancelled. Note that all the shows here either debuted in the fall or at the start of the midseason, so anything that premiered more recently than that has not been included. (UPDATE: Since the initial publication of this story, many of the shows listed have received word on what the future is like, and those fates have been reflected next to the titles below.)
*The Conners - ABC (Update: Renewed On 5/14) *
As much of a TV staple as the Conner family is, going back to Roseanne's glory days, The Conners has faced some noteworthy growing pains in Season 3. The sitcom hit multiple new series lows in viewership and the key age demographic as the weeks have gone by, and all despite facing few COVID-related delays. That said, The Conners puts up good delayed-viewing numbers, so fans can probably be optimistic that a Season 4 order is on the way to bring more hilarity and emotional family drama to the table. And to the living room, and pretty much everywhere with this fam. One great sign: the cast is reportedly working out new contracts, so expect big news soon.
9-1-1 (Fox)
Now in the back half of Season 4, Fox's 9-1-1 remains one of TV's most wackadoo action-dramas, with its all-star cast surviving some truly intimidating odds. And while the show's average viewership has dipped this season, that dip hasn't been so debilitating, especially not with the solid DVR numbers it still earns on a weekly basis. So if Season 5 doesn't happen, I doubt even Bobby and Athena could handle the fan protests that would follow, even if Angela Bassett can handle anything.
The Unicorn - CBS (Update: Cancelled On 5/15)
Having capped its second season at just 13 episodes due to COVID-related production delays, the Walton Goggins-starring comedy The Unicorn has been awaiting a renewal or cancellation update from CBS since it ended back on March 18. Though it's unfortunate that Season 2's highest-rated and most-watched episodes still didn't match up with Season 1's lowest-rated and least-watched episodes, The Unicorn still often managed to beat out nearly all other network offerings on Thursday nights, save for Grey's Anatomy and Station 19, so unless CBS has other plans for that time slot, Wade will likely return for more widower foibles in a third season.
black-ish - ABC (Update: Renewed For Final Season On 5/14)
After initially gearing fans up for Season 7 with its pair of election-geared special episodes, black-ish started off strongly enough when it returned in October, but in April 2021 alone, the long-running sitcom dipped below 2 million live viewers for the first time ever. That's not a brag-worthy accomplishment, and one could easily argue that black-ish's stats could be slightly larger if there weren't so many randomly slotted off-weeks between new episodes, which is a problem that many broadcast network shows suffered. Given its prior success, and the fact that spinoffs are always being considered, I'd be surprised if black-ish was cancelled, but said surprise would likely wear off fairly quickly.
The Masked Singer (Fox)
Along with its more poorly rated spinoff The Masked Dancer, The Masked Singer has yet to receive any official updates from Fox about whether it'll get renewed for Season 6 or if it's actually a cancellation in disguise. However, the competition series is easily one of Fox's biggest hits, and even though Season 5's averages definitely aren't matching up to those from previous seasons, it could continue to slowly hemorrhage viewers for quite a while before it actually stopped being one of Fox's biggest hits. So expect a renewal for this one.
The Rookie - ABC (Update: Renewed On 5/14)
The Rookie enjoyed a ratings boon when pandemic lockdowns started in March 2020, but those rises have long since faded, and the ABC crime drama has regularly drawn fewer than 4 million viewers throughout Season 3 as a follow-up to American Idol. That said, those numbers aren't so dismal all around, and The Rookie consistently tops Sunday night programming from NBC and Fox. Plus, keeping Nathan Fillion on TV should be a law at this point, especially with Emily Deschanel in the mix, so even though it'll take some strange storytelling to keep the title relevant, expect ABC to renew The Rookie for at least one more season. (Hopefully the co-creator's new Netflix show isn't a sign of any bad news.)
SEAL Team - CBS (Update: Renewed On 5/15, Moving To Paramount+)
With a shorter episode count than years past, thanks to a delayed start, SEAL Team isn't doing quite as strongly as it has in years past, which is par for the course across the board, though its drooping demo rating is probably more worrisome than the viewership drop. And SEAL Team has also been the victim of a painfully sporadic schedule, with new episodes rarely airing more than two weeks in a row before each hiatus. Star David Boreanaz is fighting for CBS to order up Season 5, and the fanbase is behind him, but it's not entirely clear what will happen.
Zoey's Extraordinary Playlist (NBC)
Much like one of the musical numbers in Zoey's Extraordinary Playlist can go from one extreme to the next, Jane Levy's tuneful NBC dramedy started off Season 2 with a series-high viewership of 3.01 million viewers, and the numbers stayed above 2 million up through its midseason finale in February. After that, though, Zoey's has bounced from 1.18 million to 1.43 million viewers upon shifting to Sunday-night airings, and those numbers are not the kind that one displays optimistically while walking into renewal conversations.
The Goldbergs - ABC (Update: Renewed On 5/14)
For eight seasons now, The Goldbergs has given audiences a plethora of 1980s-soaked storylines, parodies, references and more, and while there are no doubt fans who would love to see the show make it through the '90s and beyond, that likely won't happen, considering the younger generation of actors can't exactly stop time. And they can't exactly force audiences to be as big as they were in the earlier seasons, either, with the current season marking the first time The Goldbergs averaged below a 1.0 demo rating for live airings. With the viewership regularly falling below 4 million per episode, ABC may decide to find another series to anchor its Wednesday night lineup.
9-1-1: Lone Star (Fox)
It's hard to deny the power of an ensemble cast led by the likes of Rob Lowe and Gina Torres, and 9-1-1: Lone Star continues to complement its star power with wild action sequences. For the most part, fans are continuing to tune in, with Season 2 earning slightly fewer viewer on average (at least when not counting the post-NFL series premiere's heightened stats). While it's true 9-1-1: Lone Star did hit series lows in both total viewership and the 18-49 demo, it's still beating out most non-Fox programming on Monday evenings, save for The Voice, so probably expect to hear some renewal news soon.
Grey's Anatomy - ABC (Update: Renewed On 5/10)
On the one hand, it feel ludicrous to suspect that ABC might not renew Grey's Anatomy, considering it's been renewed for 16 seasons already. But on the other hand, this seasons' Meredith-with-COVID storyline has allowed showrunner Krista Vernoff to bring back a bunch of long-absent stars for cameos, including Patrick Dempsey, which absolutely feels like a final-season move by the creative team. While it remains a ratings winner on Thursday nights, Grey's Anatomy may indeed inspire a more amicable cancellation unless Ellen Pompeo & Co. agree that it makes sense to come back for more.
Manifest (NBC)
Most network dramas that get tagged with being called "the next Lost" tend to crash and burn rather quickly, but Manifest has delivered three seasons of callings-centric mysteries so far. While its live ratings aren't what they were in Season 1, and it gets regularly topped by the two Law & Order spinoffs that follow, Manifest puts forth remarkably consistent ratings at times, maintaining a core viewership that does occasionally over-deliver. So unless it's extremely expensive to produce, or unless stars Melissa Roxburgh, Athena Karkanis, and Josh Dallas decide to all leave after the Season 3 finale, I'm guessing NBC will non-mysteriously renew the supernaturally tinged drama for Season 4.
Good Girls (NBC)
As much as I could watch Retta, Mae Whitman and Christina Hendricks winning at life on Good Girls until everyone gets thrown in jail, I'm hesitant to think that NBC will continue renewing the Sunday night drama. It's hard to deny Good Girls' statistical consistency, but when it's only reaching 1.5 million people, it's also hard to fully celebrate that consistency. Still, I guess it is beating out Fox's animated fare, as well as The CW's lineup, and its own lead-in show Zoey's Extraordinary Playlist. (Eesh.) So while I'm not expecting a big renewal to be imminent, I'm hoping for it all the same.
A Million Little Things - ABC (Update: Renewed On 5/14)
If emotional baggage added physical weight to something, ABC's A Million Little Things would likely weigh a million little pounds, and while that kept viewers hooked for the ride through the first two seasons, Season 3 is facing some growing pains with audience numbers. Five of its last seven episodes dipped below the 3-million-viewers mark, with the episode "Redefine" clocking a series-low 0.3 demo rating. It'd be easier to be confident about Season 4's chances if A Million Little Things was a critical darling for ABC, but since that's not really applicable here, the remainder of the season probably needs to crush harder than ever to convince the network to renew.
Prodigal Son - Fox (Update: Cancelled On 5/10)
At the risk of sounding like a broken record (played backwards while chanting weird shit), Prodigal Son has faced something of a reverse trend in Season 2. Whereas no Season 1 episodes dipped below 3 million live viewers, no Season 2 episode has brought in more than 2.5 million viewers on Tuesday nights. (Plus, Prodigal Son only hit a 1.0 demo rating with its first two episodes before that dipped.) However, the Tom Payne and Michael Sheen crime drama does have a vocal fanbase, and they tend to help the show double its initial numbers when DVR stats are tallied.
All Rise - CBS (Update: Cancelled On 5/15)
While CBS execs usually tend to announce their drama and comedy renewals in bulk, this year has understandably been slightly different. Still, though, one would have expected the network to have made a decision by now for Simone Missick's courtroom drama All Rise, whose first season was among the most-watched new shows of the year. Similar to how it's gone for other shows listed here, All Rise's current season appears unable to reach the lowest viewership of the previous season, and that viewership dipped to new lows in April 2021. Perhaps it would fare better away from Monday nights in the future, but CBS will have to renew it for Season in order to test that out.
Call Me Kat (Fox)
As the first big TV follow-up for The Big Bang Theory star Mayim Bialik, Fox's ensemble-led multi-cam sitcom Call Me Kat wasn't a complete departure for the actress. Unfortunately, the promising premiere numbers quickly dipped, and even with DVR numbers added to the mix, Call Me Kat regularly failed to reach the benchmark 1.0 demo rating that usually serves as a renewal/cancellation litmus test these days. Of course, with Last Man Standing ending with Season 9, cancelling Call Me Kat would leave Fox with only The Moodys in terms of live-action comedies. If the network soon announces 3 new non-animated projects going into development, it's probably bad news for Bialik, unless one of them is a Blossom revival.
Station 19 - ABC (Update: Renewed On 5/10)
Similarly to the crossover-friendly Grey's Anatomy, Station 19 is one of the biggest scripted shows ABC has going for it, though it obviously has a ways to go before catching up with the medical drama in terms of seasons. By and large, Station 19 is consistent with viewership stats, though Season 4 has seen dips in the key demo that delayed-viewing tallies can only help so much. Still, there are pretty much zero reasons to think ABC will set fire to Station 19 with a cancellation.
Hopefully audiences won't have to wait too long before hearing updates from all the applicable networks mentioned above, and hopefully all the good news we're looking for will be part of that news. Oh, and that the shows that do end up getting cancelled aren't immediately replaced by cheap and awful substitutions.
Your Daily Blend of Entertainment News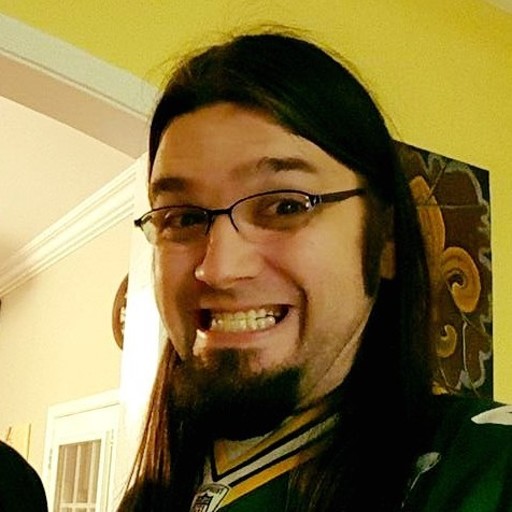 Assistant Managing Editor
Nick is a Cajun Country native, and is often asked why he doesn't sound like that's the case. His love for his wife and daughters is almost equaled by his love of gasp-for-breath laughter and gasp-for-breath horror. A lifetime spent in the vicinity of a television screen led to his current dream job, as well as his knowledge of too many TV themes and ad jingles.