Fresh Off The Masked Singer, Watch Danny Trejo Chow Down On A Spider Because Bear Grylls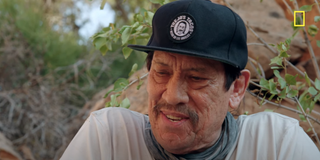 When it comes to the toughest actors in Hollywood, it's hard to argue against Danny Trejo being at or very near the top of the list. The actor had a more unconventional road to stardom than others in the industry and has proven both on and off the screen that he's a tough bastard. Having already spent part of 2021 conquering a completely different challenge by appearing on The Masked Singer, Trejo left the masks and stages behind for an episode of NatGeo's Running Wild with Bear Grylls in which he decided to chow down on a spider with the esteemed host, as seen in the clip above.
Taken from the May 3rd episode of Running Wild with Bear Grylls, the video above featured Danny Trejo tentatively gobbling down a cooked (i.e. burnt) spider at the jovial insistence of Grylls. Sure, Trejo was hesitant and declined the offer at first, but to his credit, it didn't take very much convincing beyond that. After he ate the eight-legged creature, Trejo couldn't help but crack a joke.
Surprisingly, Olive Twist...er...Danny Trejo didn't have too much of a culinary reaction to eating the spider, but wasn't too flustered by the taste. That's seemingly because of Bear Grylls, who announced to his celebrity guest that burning the hell out of anything will give it a palatable taste. Hey, I can't say I'd agree when it comes to steak, or eggs, or ice cream, but if I ever need to eat a spider, that's a great tip to know for future reference.
The sixth episode of Running Wild With Bear Grylls Season 6 features the titular host trekking with Danny Trejo out in Utah's Arches National Park, traversing the canyons and, as always, doing what it takes to survive in a place considered inhospitable in modern society. The Machete star is another landmark guest in the current season, which has already featured the likes of Anthony Mackie, Rainn Wilson, and Terry Crews.
And while there's something notable about each and every person on that list, I think we can all appreciate Danny Trejo's appearance on Running Wild With Bear Grylls probably being one to remember. How many other 76-year-old actors would sign on to go out into the wilderness and do some of the insane stuff Bear Grylls has subjected other celebrities to over the years? Eating that spider might be the easiest thing he does. If I were heading toward my golden years, I'm not sure how quickly I'd want to appear the one TV show where the host notoriously chugged his own urine in order to show how desperate survival can be in the wild. But hey, I'm not saying I'd turn it down. (Anybody at NatGeo listening?) Big ups to Trejo for still making us all look like at this stage in his life.
Running Wild With Bear Grylls airs on National Geographic on Mondays at 9:00 p.m. ET. Grylls has long been the standard for audiences looking to see folks get weird in the wild, but there are other options those who love nature can watch. For example, audiences can enjoy some truly spectacular nature documentaries by heading over to Disney+.
Your Daily Blend of Entertainment News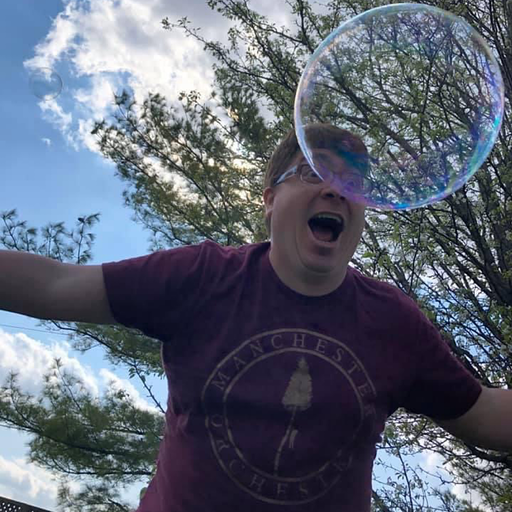 Mick contains multitudes and balances his time reporting on big happenings in the world of Star Trek, the WWE, reality television, and other sci-fi shows.