5 This Is Us Characters We'd Love To See In A Spinoff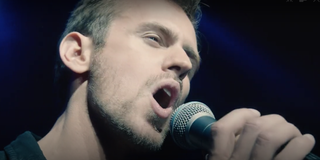 Milo Ventimiglia sent shockwaves through the This Is Us fandom when he hinted there might be a possible spinoff once the show reaches its conclusion. It was recently announced that the NBC drama would come to an end after Season 6 — a fact that's been talked openly about for the past couple of years but is no less heart-breaking for the Pearson loyal. Ventimiglia didn't offer any ideas on who would lead a spinoff, but it certainly got the gears turning in the heads of fans like myself.
Honestly I'd watch any show that expanded the stories of the Big Three — especially one of television's greatest couples ever, Randall and Beth. But it wouldn't really be a spinoff if we keep the focus on them, would it? With This Is Us' creative way of jumping back and forth in time and giving us peeks into supporting characters' lives and backgrounds, there are plenty of people whose worlds we'd love to explore in a spinoff — in either a sequel or a prequel, if Milo Ventimiglia's comments to Extra hold true! Now that Milo Ventimiglia's got me thinking, I'm excited about the possibilities. Here are five This Is Us characters (or groups of characters) who I'd love to see featured in their own spinoff.
Randall's Daughters: Tess, Annie And Deja
I'll start with a trio, because I could never choose just one of Randall's "branches" to focus on for a spinoff. I propose Tess, Annie and Deja as the New Big Three (and there's your show title; you're welcome). Though we've seen Beth and Randall's daughters in the flash-forwards, we don't know a lot about the women in the future, except that they are still close and Deja is expecting a baby that she hasn't told anyone about. Not to mention Tess' journey with her sexuality has been a compelling story on the series. If we can't have more Beth and Randall, I'd definitely settle for the next generation that they raised.
Toby And Kate's Son Jack Damon
Toby and Kate's son Jack Damon has all the makings of a lead character. Jack is blind, after being diagnosed with retinopathy shortly after birth, and Kate nurtured Jack's acute sense of hearing by getting him involved in music at an early age. Jack followed in Kate and Rebecca's footsteps as a talented musician, and through flash-forwards on This Is Us, we've seen Jack performing on a stage in front of a packed stadium. I would love to see Jack's rock star life with chef wife Lucy and their daughter Hope. Jack's sister Hailey — who in a flash forward teased a one night stand with a movie star — would, of course, need to be a series regular.
Uncle Nicky Pearson
Jack Pearson's brother and the Big Three's uncle, Nicky Pearson, has turned out to be one the funnier characters on This Is Us, as he has become a bigger part of the series in the later seasons. Because the Pearsons only became aware of Nicky's existence long after Jack died, there's a lot about Nicky's life that viewers haven't seen, particularly after he came back from Vietnam and before he reunited with his brother's family. Nicky's awkwardness and dry sense of humor combined with the complicated issues he's faced with his family, addiction and what happened in the war is definitely a show I'd watch. I also love the friendship he's found in fellow veteran Cassidy Sharp.
Randall's Father William Hill
What a cruel world to introduce us to Randall's birth father William Hill (played by the fabulous Ron Cephus Jones) toward the end of William's life. And although he died of cancer, fans have gotten quite a few looks at William's journey in the flashbacks, particularly pertaining to meeting Randall's birth mother and the tragedy that led him to abandon Randall at a fire station after he was born. William was a super smooth bisexual poet who had everything going for him before addiction stole it all. Tell me that's not good TV.
Kevin Pearson As "The Manny"
Okay I'm backtracking a little on the "no Big Three" spinoffs, but I would love to see more of Kevin Pearson's time as the shirtless Manny on a cheesy and actually terrible sitcom. I'm thinking Bojack Horseman vibes, but probably not quite as dark. Kevin wouldn't even need to be the center of the spinoff, as it could focus on the other actors on the show, or even Kevin's longtime love Sophie. It would be so much fun to delve deeper into the events that led to Kevin's big on-camera meltdown when he walked off set.
This Is Us has written so many wonderful supporting characters, giving them depth through their backstories that provide context to why they are the way that they are. There are so many options for characters who have already been developed to lead any possible future spinoffs. And we know there are more surprises to come. With a whole season to go before the series ending, there's no telling how many more people we'll get to see come into the Pearsons' lives. The This Is Us Season 5 finale airs at an earlier-than-expected date and different time slot — at 10 p.m. ET May 25 on NBC. Be sure to check out our list of upcoming TV finales, as well as the summer TV schedule.
Your Daily Blend of Entertainment News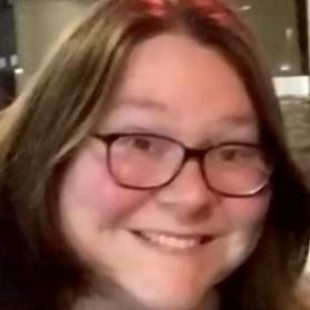 Mom of two and hard-core '90s kid. Unprovoked, will quote Friends in any situation. Thrives on New Orleans Saints football, The West Wing and taco trucks.