Is Chicago Fire Really Saying Goodbye To A Hero In The Season 9 Finale?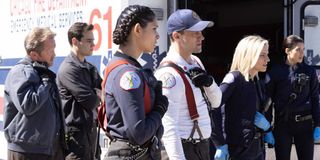 Many spoilers ahead for Episode 15 of Chicago Fire Season 9 on NBC, called "A White-Knuckle Panic."
Chicago Fire is fast-approaching the end of its ninth season, and "A White-Knuckle Panic" proved that the show still knows how to raise the stakes to set up a season finale almost ten years in. Hot off the good news that Stella Kidd passed the lieutenant's exam, Chicago Fire confirmed with this episode that Stella would have to leave Firehouse 51 since there's no opening for an officer there. Between the uncertainty of Stella's future as a firefighter at 51 and some other events in "A White-Knuckle Panic," I find myself wondering if Fire is setting the Season 9 finale up to say goodbye to a firefighter as a series regular, and not necessarily the one that the promo gave away.
On the surface level, the biggest thing that leaves me wondering if an officer is leaving Firehouse 51 is simply that there are more officers than there are openings, and Boden made it clear that there aren't even any openings at 51 on any of the other shifts for Stella to stick around, as of this episode. Plus, Boden had an off-screen conversation with Deputy Commissioner Hill that indicates changes could be on the way. The promo for the finale sheds some light, but I don't think we should assume that it gives all the answers. Not when Fire tends to deliver curveballs in finales!
Severide presumably is out of the running as an officer who could leave 51 to open a spot for Stella, since none of the other officers at 51 are Squad and could take his place. As for the others... well, with all these and more factors on the way, I've put together a list of characters with the most potential to leave due to the officer situation, ranked! Take a look:
4. Casey
Why Casey Might Leave: If you'd asked me a week ago which officer on Chicago Fire was the most likely to leave, I would have immediately said Casey based on his character arc of the second half of Season 9. Fire has seemingly set up some firefighters who could replace him, and "A White-Knuckle Panic" reminded that Stella worked under Casey for five years and could presumably follow in his footsteps. Plus, Stella can work Truck, which isn't the case for Squad. Casey even said that he wished there was a place for her at 51, and gave a lovely speech about what she brings as a person!
Why Casey Might Stick Around: I still think Fire set the stage for it to make a whole lot of sense if Casey departed, but his big confession to Brett that he's in love with her rather than Dawson indicates that Fire is pursuing an actual Brettsey relationship rather than continuing the will they/won't they or sending him off to join his ex-wife. Plus, Jesse Spencer hasn't announced a departure, and it's hard to imagine Fire without him. Plus, Casey is the highest-ranking at 51 other than Boden, and that could mean a lot.
3. Stella
Why Stella Might Leave: Well, based on the events of "A White-Knuckle Panic" as well as some comments from Chicago Fire showrunner Derek Haas and actress Miranda Rae Mayo, the most natural course of events is that Stella becoming a lieutenant would mean Stella leaving 51. Casey even found a potential new house for her, and she is set at the top of a list of potential replacements for the lieutenant on Engine at Firehouse 66. Her living situation and now engagement to Severide would mean that she wouldn't have to be totally gone even if 51 had to say goodbye to her.
Why Stella Might Stick Around: Miranda Rae Mayo also shared some hopes about Stella's future recently that made me less worried about her future, and it feels unlikely that Chicago Fire put so much thought (and screentime) into Stella's fight to become a lieutenant just to send her away to continue that journey at another firehouse. She also doesn't want to leave 51 and would surely welcome the opportunity to become a lieutenant without having to move on from the 51 family.
2. Herrmann
Why Herrmann Might Leave: Admittedly, Chicago Fire hasn't dropped any clues that could point toward a farewell to Hermmann, unless Cindy getting a cameo at Mouch's medal ceremony qualifies. At the same time, "A White-Knuckle Panic" explicitly put Stella up as a potential lieutenant for an Engine position, and Herrmann is the character on this list who could most easily lift out of the story, although it would be sad to see him go even under the best-case scenario. And I certainly wouldn't want to see the worst-case scenario! I for one am still not over Otis. Plus, the lack of clues could actually make Herrmann the most likely as a surprise departure.
Why Herrmann Might Stick Around: As noted, Fire hasn't dropped any clues that Herrmann could leave, so it would be out of the blue if he decided to retire, and I don't especially want to entertain the idea that he could die. He's been part of 51 from the very beginning, and the epic bottle episode earlier this season proved that he's a valuable part of the team, and David Eigenberg is a valuable part of the cast. Still, I can't get over that he is arguably the most replaceable of the officers, especially if the purpose is to set Stella up to become a lieutenant at 51, so he gets the #2 spot here.
1. Boden
Why Boden Might Leave: I saw the promo, so of course Boden earns the #1 spot on this list. Boden's secret conversation with Deputy Commissioner Hill seemed to concern changes ahead, and I'd say that Boden has earned himself a promotion after everything he has put into his work at the CFD over the years. Plus, the preview for next week reveals Boden explicitly saying that he'd like to be Deputy District Chief, and Boden being promoted out of 51 would open up a spot without killing anybody off. If Chicago Fire is playing it straight with the promo, then Boden could be moving up and out.
Why Boden Might Stick Around: There's just not anybody already at 51 who seem like they could take Boden's spot as Chief. Casey is the highest-ranking other than Boden and undoubtedly the best qualified, but I'm not sure that I can see Fire pulling him out of the action and sticking him behind a desk to become the Chief. And what would be the point of writing a ranking officer out if not to make space for Stella? Still, this is TV we're talking about – if Chicago Fire wants to tell me that yes, Casey can jump from Captain to Chief and still fight fires so that Stella can take over Truck and stick around, then I will roll with it. I already rolled with Casey's magical healing head, after all!
All of this said, it's still all speculation that Chicago Fire will say goodbye to somebody in next week's Season 9 finale. In fact, it's entirely possible that Stella's (and/or Boden's) future at CFD won't even be resolved in the finale, meaning that Chicago Fire might not have to figure out how to handle a shortage of officer positions at 51 until Season 10. As Boden said when teasing the potential changes coming to 51, "time will tell."
Find out what happens for the heroes of 51 with the Season 9 finale of Chicago Fire on Wednesday, May 26 at 9 p.m. ET on NBC, between Chicago Med at 8 p.m. ET and Chicago P.D. at 10 p.m. ET. Severide will be back in the scuba gear for the finale, and if other Chicago Fire finales are any indication, fans will probably want to prepare for an intense hour of television.
Your Daily Blend of Entertainment News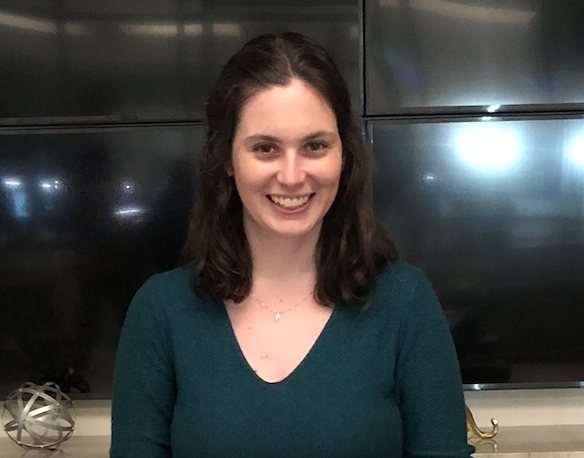 Laura turned a lifelong love of television into a valid reason to write and think about TV on a daily basis. She's not a doctor, lawyer, or detective, but watches a lot of them in primetime. Resident of One Chicago, the galaxy far, far away, and Northeast Ohio. Will not time travel and can cite multiple TV shows to explain why. She does, however, want to believe that she can sneak references to The X-Files into daily conversation (and author bios).