Foundation TV Show: 8 Quick Things We Know About Apple's Adaptation Of Isaac Asimov's Series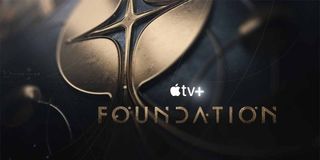 I like Star Wars. I like Dune. Heck, I even kind of like Star Trek. But do you know what sci-fi series I absolutely love? Foundation. And after many years of people trying and failing to get the Foundation series onto the big or small screen, Apple TV+ will FINALLY be making that dream a reality with their Foundation TV show.
Now, as much as I have always wanted to see the Foundation series on the big or small screen, I've had many trepidations, especially after my beloved Dark Tower series was kind of a disappointment with the 2017 movie. And how could I not be nervous? The Foundation series is absolutely epic in scope. It's all about colonizing the galaxy. A brilliant mathematician named Hari Seldon uses something called Psychohistory to determine that the galaxy will eventually fall because of the actions of the Galactic Empire. So, he devises a plan for future generations to make settlements on other planets to create a new foundation to circumvent the collapse of civilization. It's heady stuff! But it's also amazing. So, here's hoping that the David Goyer produced project sticks the landing. And with that in mind, here are 8 quick things we know about the upcoming Apple+ TV show.
The Show Is Still Scheduled To Debut Some Time In 2021
Covid impacted everything. So, even though we found out in 2018 that Apple purchased the rights to Foundation, it would take a long time for everything to start getting into production. Currently, there is no concrete date for the series, but the Apple TV+ website still has the date as 2021, so that's what we have to go on. Apple+ TV actually seems to be the place to be if you like sci-fi, so Foundation should feel right at home on the streaming service.
The Story Takes Place Over 1000 Years
According to the teaser trailer, the story will take place over the course of 1000 years. This makes me wonder which books in the series it will choose to adapt, if it chooses to adapt any of the books at all. Will it be like The Man in the High Castleor The Handmaid's Tale which took several liberties with the source material? Because when they say 1000 years, is that just for the first season? Only time will tell.
There Could Potentially Be 80 Episodes Of The Show If It's A Hit
Producer David S. Goyer has gone on record stating that he envisions the series going on for a long time. How long? Possibly around 8 seasons if the first season episode count is any indication. According to an interview with Lovin Malta Videos, he had this to say:
Of course, time will tell if the series does run for several seasons or not. Could Foundation be the Game of Thrones of sci-fi television? A lot of it is riding on this upcoming first season. Speaking of which…
The First Season Of Foundation Will Be 10 Episodes
If the first season is any indication of future seasons, then that would mean that David Goyer wants there to be eight seasons in total. I'm just wondering how that will look. There are seven books in the Foundation series, so I'm intrigued. Will each book be a different season, plus one extra? Of course I'm just speculating here, but "80 episodes" is a very specific number, and most of the books in the series jump hundreds of years. What's also cool is that Asimov's Robot series (Like, you know, such as I, Robot) also figures into the Foundation series with books like Robots and Empire. Will that also be included in Foundation? A boy can dream, can't he?
In the meantime, what we do know is that Season 1 of Foundation will consist of ten episodes.
Jared Harris Will Be Playing Psychohistorian, Hari Seldon
Jared Harris (Fringe, Mad Men, The Expanse, The Crown), will be playing the role of Hari Seldon, the psychohistorian I mentioned earlier.
I have a theory. I actually think the series will jump back and forth in the timeline, since Morbius' Jared Harris will be playing Hari Seldon, and Jared Harris isn't that old. Let me explain. At the start of the first book, Hari Seldon is on his way out, and he never actually gets to see his plans enacted. But we do see a great deal of a much younger Hari Seldon in the prequels, Prelude to Foundation, and Forward the Foundation. So, if we're going to be seeing a lot of Hari Seldon, then it would only make sense that those books are the ones being used. That is, of course, again if the books are even being used at all.
The Foundation Cast Also Includes Lee Pace, Lou Llobel, And Leah Harvey, Among Others
Lee Pace, Terrence Mann, and Cassian Bilton, are playing characters named Brother Day, Brother Dusk, and Brother Dawn, respectively, while Lou Llobell, Leah Harvey, and Laura Bim will be playing Gaal Dornick, Salvor Hardin, and Demerzel, respectively. But here's the thing. The first three characters are not from the book series, and the last three are. Interestingly enough, Salvor Hardin is the first mayor of Terminus City, which is part of the very first planet that Hari Seldon envisioned the creation of. Also, Demerzel is actually the alter alias for a robot character named R. Daneel Olivaw, which just furthers my theory that Asimov's Robot Series will also play a big part in this Foundation series. And yes, I'm a big Asimov nerd.
Rupert Sanders Will Be Directing The Pilot Episode
I'm not quite sure who will be directing the other 9 episodes of Foundation, but we do know that Rupert Sanders, who directed Ghost in the Shell and Snow White and the Huntsman will also direct the pilot episode. I really didn't enjoy Ghost in the Shell or Snow White and the Huntsman, but I'm definitely willing to give this director another chance. I just hope that the script is worthy of the story it aims to tell.
Some Of The Show's Locations Will Be Filmed In Malta
According to the Lovin Malta Video from earlier, David S. Goyer said that some of the show's locations will be filmed in Malta. This is what he had to say:
I'm interested to see which planets will be represented in the show. I've already seen some of that water in the trailer, so that's exciting.
I was kind of skeptical about the Foundation series before, but now I'm getting excited. Especially since Asimov's own daughter, Robyn, will also be an executive producer for the show. Isaac Asimov is one of my favorite authors of all time, and Foundation is arguably his magnum opus, so I'm really hoping that it turns out for the best. To tide you over until its release, though, why don't you check out our 2021 summer TV schedule? Because "2021" could really be any time for the series. Might as well watch something else in the meantime.
This poll is no longer available.
Your Daily Blend of Entertainment News
Rich is a Jersey boy, through and through. He graduated from Rutgers University (Go, R.U.!), and thinks the Garden State is the best state in the country. That said, he'll take Chicago Deep Dish pizza over a New York slice any day of the week. Don't hate. When he's not watching his two kids, he's usually working on a novel, watching vintage movies, or reading some obscure book.