Upcoming Kaley Cuoco TV Shows And Movies: What's Ahead For The Flight Attendant Star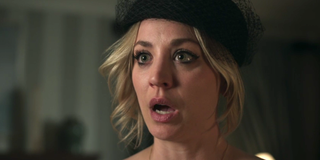 CinemaBlend participates in affiliate programs with various companies. We may earn a commission when you click on or make purchases via links.
Kaley Cuoco has been in the business of show since she was a kid, and managed to nab some pretty big roles when she was still very young. After spending five seasons on the ABC sitcom 8 Simple Rules, she then landed the part of Penny in The Big Bang Theory cast, a role that would change the trajectory of her career. Cuoco spent a whopping 12 seasons playing the struggling actress turned pharmaceutical rep, and was able to turn that starring role on one of the biggest sitcoms of the 2000s into parts in several movies while the series was still on the air, but if you're wondering what the actress has been up to since BBT came to an end in 2019, the answer is, quite a lot!
Cuoco has already made even more splashes on TV with the HBO Max series, The Flight Attendant and Harley Quinn, and she has several other projects in the works. So, let's take a look at all of the upcoming Kaley Cuoco TV shows and movies that we know about so far!
Harley Quinn Season 3 - Late 2021 / Early 2022 (Post-Production)
It would seem that one of the best things Kaley Cuoco agreed to do as The Big Bang Theory neared its end, was sign on to voice the murderous, mischievous, sometimes semi-heroic Harleen Quinzel, better known to DC Comics fans as Harley Quinn, the Joker's much put-upon love interest. Cuoco made her debut as the character in what was the DC Universe animated series Harley Quinn, back in late November 2019, and the show quickly became a bona fide hit, staying that way once the show moved over to HBO Max.
The dark comedy (which, despite being animated, is most certainly not for kids), follows Harley after she's finally left the Joker behind. She's now trying to figure out what her new life will look like, with several villainous friends and foes around to help her complete (or, more likely, complicate) her journey. With voice roles for a number of other well-known stars, like Lake Bell, Alan Tudyk, Tony Hale, J.B. Smoove, Dietrich Bader, and Giancarlo Esposito, the cast helps this wild show keep fans on their toes.
Even though Cuoco's Harley is the focus of the series, a large part of her story involves her relationship with Poison Ivy (Bell), which went from friends to lovers during the first two seasons. Season 3 is said to devote more time to Ivy's backstory, as well as showing the developing romance between the two supervillains.
We should see Harley Quinn back on HBO Max either in late 2021 or very early 2021.
The Man From Toronto - January 14, 2022 (Post-Production)
Now that Kaley Cuoco has freed up some time by not working on a series which requires upwards of 20 episodes per season, she's starting to really diversify when it comes to the projects she signs up for. Second up is the already filmed movie, The Man from Toronto, which made quite a bit of news when Jason Statham suddenly left the movie just a few weeks before filming was due to start. This is an action comedy (perfect for Cuoco's talents), and finds the eponymous man from Toronto, who is known as the world's deadliest assassin, having to team up with New York's biggest screw-up when the two are mistaken for one another while both are staying at an Airbnb rental.
Statham had been set to play the assassin before leaving the film, and his part was taken by Venom: Let There Be Carnage star Woody Harrelson, with our screw-up being played by famous funny man and Fatherhood star, Kevin Hart. We don't know much right now about the details of Kaley Cuoco's character (who might be named Maggie), but I would absolutely love it if she's also an assassin of some kind.
The rest of the cast also includes Ellen Barkin (Animal Kingdom), Melanie Liburd (This Is Us), Lela Loren (American Gods), and Pierson Fodé (The Bold and the Beautiful).
The Flight Attendant Season 2 - Spring 2022 (Pre-Production)
If you weren't a Kaley Cuoco fan during her Big Bang Theory days, chances are that if you watched the actress in The Flight Attendant Season 1, your mind would have been changed quite quickly. This is another darkly comic show for Cuoco, who's spoken about how immediately taken she was with the idea, and optioned the book of the same name to adapt it after only reading a few sentences about the story while shopping on Amazon one night.
Pre-production is currently underway for The Flight Attendant Season 2, with filming expected to start in September or October. The dramedy / murder mystery had been billed as a limited series before it debuted to mostly rave reviews from critics and audiences alike. In the show Kaley Cuoco plays Cassie, a flight attendant who sleeps with one of her passengers, only to wake up beside the man's dead body the next morning, and finds herself embroiled in an investigation into who actually killed him in order to clear her name.
Viewers saw the main Season 1 mystery wrap up, but there were several avenues left open when it came to Cassie and her assorted friends, family members, and frenemies. Fans can expect Season 2 to follow the tortured character as she struggles with sobriety, and probably uses her sleuthing skills to help solve another crime.
Right now, it's thought that several cast members will return, in addition to Kaley Cuoco, including Zosia Mamet (Girls), Rosie Perez (Birds of Prey), T. R. Knight (Grey's Anatomy), and Griffin Matthews (Dear White People).
Watch The Flight Attendant on HBO Max.
Untitled Doris Day Series - TBA (Announced)
Assuming that you were as excited about having another season of The Flight Attendant to look forward to as many fans were, than you may have been surprised to hear that Kaley Cuoco also signed on for another series in March 2021. This one will see the former sitcom star tackle the life of famed singer / actress Doris Day, in a limited series which Cuoco will also executive produce, as she does on both Harley Quinn and The Flight Attendant.
The show will be based on A.E. Hotchner's 1976 biography Doris Day: Her Own Story, and will see Cuoco star as Day, who had major hit films, mostly throughout the 1950s and '60s, and her own sitcom before quitting acting after her series ended to focus on advocating for animal welfare. This included starting the Doris Day Pet Foundation, becoming very vocal about the unfair treatment of animals, and adopting many animals of her own.
As of this writing, there haven't been any updates on the unnamed Doris Day series, and it is still without a network or casting updates, but it's very early yet, so there's no reason to suspect the project won't move forward.
A Season With Mom - TBA (Announced)
Kaley Cuoco seems to enjoy the process of turning books into television shows, and she's set to do it again for A Season With Mom, which is a non-fiction book by Katie Russell Newland that could lead to some serious tears whenever it finally debuts.
The story focuses on Russell Newland, a baseball lover and cancer survivor, much like her mother, who eventually passed away from the disease. The author then documented her journey as she traveled 30,000 miles in order to visit all 30 Major League Baseball parks in a single season to pay tribute to her mother, their bond, and their favorite pastime.
The book was just published in early April 2021, with news of Kaley Cuoco's desire to turn it into a series coming only about a month later, so it appears pretty obvious that she's very intrigued by the story and what it could bring to her slate of upcoming movies and TV shows. There's no word right now on whether or not Cuoco will also star in the proposed series, but she and Katie Russell Newland are close in age and look a fair bit alike, so it might just be a matter of Cuoco finding time to star in the show.
Meet Cute - (TBA) In Talks
So far, 2021 has been a banner for Kaley Cuoco when it comes to new projects, and we have one more to list, which will take the star back to the big screen, should she sign on the dotted line. As of June 21, 2021, Cuoco was in talks to star in the romantic comedy, Meet Cute, currently set to be directed by Alex Lehmann (Blue Jay, Paddleton).
The story is set to deconstruct the genre by investigating whether or not one would opt to create the perfect romantic partner if given the chance to travel back in time and fix all of their partner's issues and traumas. Cuoco would play Sheila in Meet Cute, and SNL star Pete Davidson is also in talks, and would play the male lead of Gary in the film. Other details are being kept under wraps, but this is a brilliant premise, so we'll likely be hearing more about the movie in the coming months.
It's got to be nice for fans of Kaley Cuoco to see that she's going to continue to be a major presence on TV and in movies for at least the next several months to come, as shows like Harley Quinn and movies like The Man from Toronto begin to roll out. And, it's possible that we could see several additions to this list before 2021 is over, so be sure to keep an eye here while you check out what else you can watch with our list of 2021 summer TV shows, and 2021 new movie releases!
Your Daily Blend of Entertainment News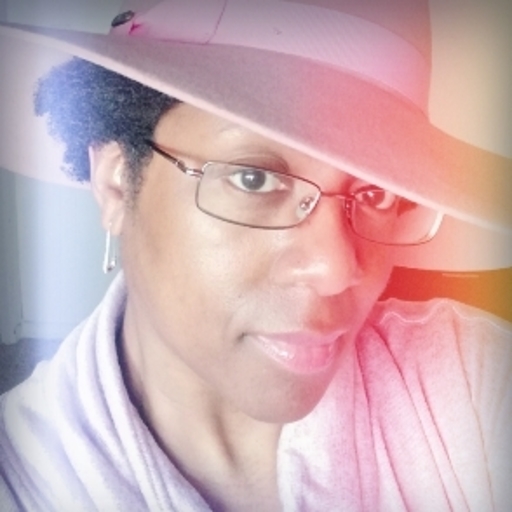 Yennefer's apprentice, Gilmore Girl; will Vulcan nerve pinch pretty much anyone if prompted with cheese...Yes, even Jamie Fraser.