Upcoming Kevin Hart Movies: What's Ahead For The Jumanji Star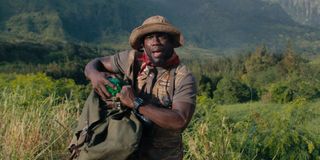 For quite some time now, Kevin Hart has been one of the hardest working entertainers in show business, and it doesn't look like he has any plans on slowing down anytime soon. And despite being involved in a serious car accident in 2019 that left the star of the rebooted Jumanji movies severely injured and then a 2020 COVID-19 diagnosis, he's looking to bounce back with one hell of a run in the next year or so.
With a few remakes of iconic '80s comedies, a project with Chris Rock, and and so much more, Kevin Hart's upcoming movies span multiple genres and will see the comedian-turned-actor take things to the next level of his already unprecedented career. Here' everything that's ahead for Kevin Hart in the very near future.
Fatherhood - June 18, 2021 (Post-Production)
Kevin Hart is mostly known for his unique brand of stand-up comedy that he was able to translate to box office success, but the funnyman can also hold his own in more dramatic roles as well, as we saw in 2017's The Upside, which was a remake of the french film The Intouchables. Hart looks to pick up where he left off with the 2021 drama Fatherhood, which will see him take on the role of a father who, according to Variety, must raise his daughter alone after his wife dies during childbirth.
The movie, which is based on Matt Logelin's bestselling memoir, Two Kisses for Maddy: A Memoir of Loss & Love, has been in the works for quite some time now and was at one point set to feature Channing Tatum in the lead role. Fatherhood was originally supposed to be released on April 3, 2020, but Kevin Hart's 2019 accident forced Sony Pictures to push back the start of production and the release date. The film's launch bounced between dates before finally getting a June 18, 2021 release.
The Man From Toronto - September 17, 2021 (In Production)
Another sub-genre that has worked out tremendously for Kevin Hart in recent years is the action comedy, and the star of Central Intelligence and the recent Jumanji movies will return for The Man From Toronto. The movie centers around a case of mistaken identity that sees a screw-up and a deadly assassin get into a whole mess of trouble following an incident at an Airbnb.
Production on The Man From Toronto was originally supposed to get underway in early 2020, but Jason Statham, who was originally playing the character that went to Woody Harrelson, abruptly left the project in January. Filming was then set to start up in April, but the COVID-19 pandemic forced Columbia Pictures to postpone principal photography, according to Deadline. Shooting didn't finally start in Toronto until October 2020. The movie is now slated to be released on September 17, 2021.
Planes, Trains And Automobiles Remake - TBD (Announced)
Kevin Hart is no stranger when it comes to starring in successful remakes and reboots, and it looks like he'll keep the momentum going with the recently announced Planes, Trains And Automobiles remake which will see him star alongside Will Smith. This revamped version of the John Hughes 1987 holiday classic will see Hart and Smith take on the roles made popular by Steve Martin and John Candy in the quintessential '80s road trip movie.
The project was first announced in August 2020, so not much is really known about the upcoming remake in terms of a release date or even when production is set to get underway. What we do know, however, is that Brooklyn Nine-Nine writer Ayesha Carr is preparing the script and that Kevin Hart's Hartbeat Productions and Will Smith's Westbrook Studios are co-producing the film. And according to Hart, the remake of Planes, Trains And Automobiles is something that he and Smith have been talking about making for quite some time now.
Coparenting - TBD (Announced)
Kevin Hart will also be working with Chris Rock at some point in the near future as the two successful comedians are teaming up for Coparenting, a comedy about a stay-at-home dad whose breadwinner wife files for divorce and threatens to take away their children. The project was first revealed by The Hollywood Reporter in a report that listed Rock as the film's director and that the idea for the movie came about through discussions between Rock and Hart several years ago. There haven't been any updates since then, however.
My Own Worst Enemy - TBD (Announced)
Another Kevin Hart project that has been in the works for several years now is the action comedy My Own Worst Enemy, which will see the Jumanji: The Next Level star take on the role of an agent who is tasked to take out a target and receives helps from the unlikeliest of sources, according to Deadline. Per that report, Chad St. John, the writer of London Has Fallen, was hired in early 2018 to write the script that will eventually be directed by Tim Story, who directed Hart in 2014's Ride Along and its 2016 sequel.
My Own Worst Enemy was one of the movies that Kevin Hart was planning well before his 2019 accident and spinal injury, but there hasn't been much talk of it since then, considering everything that has happened to the Hollywood star and the entertainment industry in general.
Monopoly - TBD (Announced)
Movies based on classic board games have been a mixed bag over the years, but Lionsgate and Hasbro are looking to be on the more successful side with the upcoming live-action movie based on Monopoly. Just as with My Own Worst Enemy, the duo of Kevin Hart and Tim Story are attached to star and direct the film respectively, according a 2019 Variety report. A movie based on the legendary game has been in the works since at least 2009 when Ridley Scott was in talks to direct, but nearly six years went by before there were any major updates.
The 2015 version of the Monopoly movie was penned by Andrew Niccol, who wrote the surreal comedy The Truman Show back in the late 1990s, with that version centering around a young boy from Baltic Avenue who seeks out fortune and a better life. It remains unknown what elements, if any, from that version will make it into the latest incarnation of the project.
Black Friday - TBD (Announced)
Kevin Hart already has a couple body switching comedies under his belt with his appearances in the two most recent Jumanji movies, and it looks like he will try that style of comedy out once again in the upcoming Black Friday. The project was first announced by Deadline in January 2019, when a few of Kevin Harts projects through STXfilms were teased by the publication. Not much is known about the project besides the fact that Hart will star in the movie which is based on an idea by Doan La, and there haven't been any additional updates in the years since the announcement. But just like with Hart's other projects, this one might be affected by his 2019 accident.
Extreme Job - TBD (Announced)
Kevin Hart is also slated to star in the upcoming remake of the Korean comedy Extreme Job that is currently being adapted by Universal Pictures and CJ Entertainment. The news was revealed by Variety in 2019 when it was announced that CJ Entertainment would be developing and producing the remake alongside Hart's HartBeat Productions. Just like the 2019 original, this new version of Extreme Job, which is being penned by Tracy Oliver, will follow a team of narcotics agents who go undercover at a fried chicken restaurant to get info on a criminal organization, only to make the joint the most popular eatery in town. Hopefully there's more information on this one soon, because that sounds like quite the concept.
Scrooged Remake - TBD (Announced)
Bill Murray's 1988 holiday classic, Scrooged, is another '80s classic that will soon get the remake treatment with Kevin Hart attached. The project, which will be released through Paramount Pictures, was first announced by The Hollywood Reporter in June 2019, when the publication reported that the successful comedic actor and the iconic film studio were looking at revamping the hilarious retelling of Charles Dickens' A Christmas Carol.
At the time of the reveal, there was no writer or director attached to put together a script, and there hasn't been much in the form of updates since then. Reaction to the initial news, however, wasn't a warm Christmas greeting the film's producers probably expected to receive.
The Great Outdoors Remake - TBD (Announced)
Back in 2017, it was announced that Kevin Hart would be starring in Universal Pictures' remake of the 1988 summer vacation comedy The Great Outdoors. According to a Deadline report, Randall Green, who served as a writer and script editor on the Showtime original series Billions, has been tasked with scripting the remake that is set to be produced by Hart's Hartbeat Productions alongside Michael De Luca Productions. There haven't been any updates on the project in the years since its first announcement, so we'll have to hold out for this one.
True Story - TBD (Announced)
Kevin Hart has flirted with drama in the past with his performance in The Upside, but his upcoming Netflix limited series True Story will be the longtime comedic actor's first fully dramatic role. The series, which was first announced in December 2020, centers on Hart's Kid, a famous stand-up comedian who gets caught up in a world of trouble after spending a night off with his older brother Carlton, played by Wesley Snipes, in their hometown of Philadelphia.
Since the project was just announced in early December there's not much to go on as far when we can expect to see True Story on Netflix, but with the story, the dramatic tone, and the pairing of Kevin Hart and Wesley Snipes, this one sounds like a show you won't want to miss.
By the looks of it, Kevin Hart is going to be quite busy in the years to come, so hopefully all of these projects get to see the light of day. And hopefully, the long-rumored Ride Along 3 gets some kind of update in the not-so-distant future.
Your Daily Blend of Entertainment News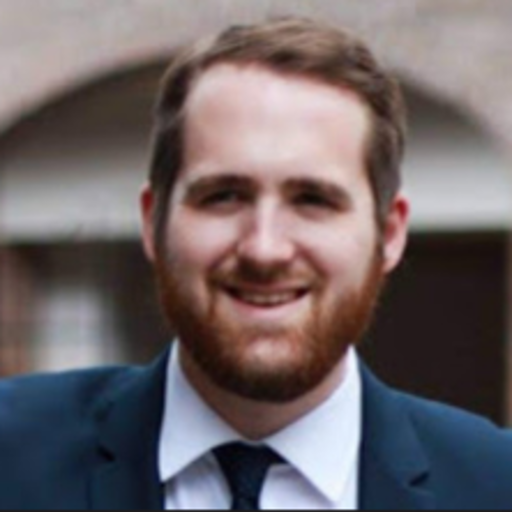 Philip grew up in Louisiana (not New Orleans) before moving to St. Louis after graduating from Louisiana State University-Shreveport. When he's not writing about movies or television, Philip can be found being chased by his three kids, telling his dogs to stop barking at the mailman, or yelling about professional wrestling to his wife. If the stars properly align, he will talk about For Love Of The Game being the best baseball movie of all time.