Jimmy Kimmel Has The Jokes After Daughter Creates Explicit Card For Father's Day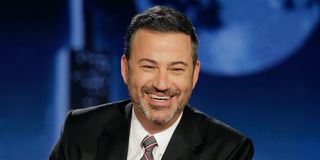 Another Father's Day has come and gone with plenty of well-wishes delivered to dads everywhere from loving sons, daughters, and partners in parenthood. While some celebrity daughters are old and mature enough to provide truly deep and heartfelt messages to the patriarchs in their lives, late night star Jimmy Kimmel's own daughter is a little too young for noble poignance, but her holiday tribute is definitely fitting for her equally comedic father, and Kimmel had some jokes of his own in response.
What's not to love about a hand-drawn card from a special little human in your life? Well, I guess it depends on if the card in question contains a pretty deadly roast, and whether one can survive the sick burn successfully. Jimmy Kimmel's 6-year-old daughter Jane created just such a hilarious Father's Day card, as it were, and Kimmel actually has a pretty great and optimistic reaction to it. You can check out the card and Kimmel's response below!
Okay, so maybe Hallmark may not be the place for her. Is there some kind of Hallmark adjacent card creation company that deals strictly in toilet humor and drawings that look like male genitalia? If so, that's definitely the place for her.
While Jane Kimmel's drawing may look phallic at first sight, it's actually a butt, since that's the birthplace of farts, both those with facial features and those without. You've got to admit though, for a six-year-old, the drawing of the butt and its seemingly alive fart, mixed with the punny word play, is actually super-impressive. My favorite part, though, are the two miniature butts surrounding "Farter's Day," which shows she's not afraid to get a little weird while totally giving off some Tina Belcher vibes. No butts, no glory.
A lot of commenters do seem to be as confused as I initially was about the drawing, asking with horror what on Earth she was trying to draw. Other fans come to the rescue, though, to make sure it is known that the card depicts a butt and fart rather than a penis, testicles and an odd green tornado. That classic comedy trio.
For the fans that did understand the card, though, it's safe to say that they were impressed with Jane Kimmel's comedic prowess, and with just a single panel. One commenter points out her wordsmithing abilities by saying:
Either way, I'm impressed. As funny as the front of the card is, I can't help but notice that Jimmy Kimmel hasn't given us a look at what is actually inside the card. We can definitely see that there is something written inside, but can't possibly make out the words with the picture given. While it may just be a cute and sentimental message from his daughter that balances the crude roast on the front, I kind of hope it's more jokes from the future comedian.
Even though this Father's Day had Jimmy Kimmel as the butt of his daughter's well thought-out joke, it's great to see he can still come back with a well-mannered joke of his own in response. (If you can't make fun of your kids, who can you make fun of?) All fart jokes aside, though, I'm sure the card was one Kimmel secretly cherishes and will keep to show any and all of his daughter's future suitors, right alongside all her baby pictures.
Jimmy Kimmel Live! airs weeknights on ABC at 11:35 p.m. ET.
Your Daily Blend of Entertainment News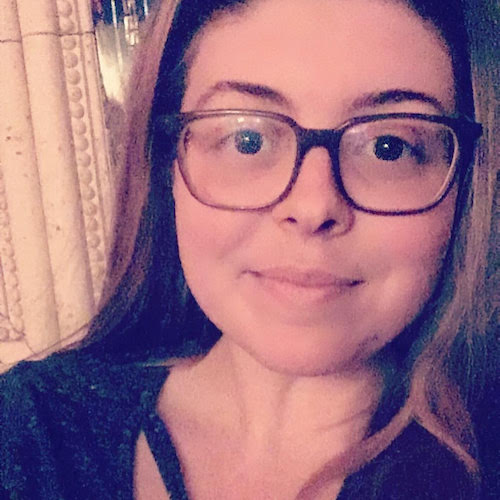 Constantly thinking about books, coffee, and the existential dread I feel from Bo Burnham's Inside. While writing I'm also raising a chaotic toddler, who may or may not have picked up personality traits from watching one too many episodes of Trailer Park Boys.