Loki Director And Star Share Excitement For Tom Hiddleston's Character's Sexuality Reveal In Episode 3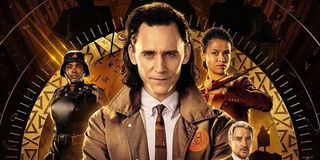 Spoilers ahead for the newest Episode 3 of Loki, "Lamentis."
Just three episodes into Marvel Studios and Disney+'s new Loki series, we have already learned a lot about the God of Mischief. Even before the series premiered, fans were learning intriguing tidbits about Tom Hiddleston's villainous MCU character. In a promo for the Disney+ series, it was revealed that Loki identified as gender fluid, and in Episode 3, fans who watched got some new information about the character. Now, the show's director as well as one of its stars shared their excitement about the storyline.
When Loki teams up with his Variant self, who goes by Sylvie Laufeydottir, the two Loki's start to bond over their lives and how they were raised, including when they were told they were adopted and the like. However soon, the topic of love interests is brought up and Sylvie asks Loki if there were any princesses or princes he was with, to which Loki replies "A bit of both." The line confirms Loki's bisexuality and director Kate Herron shared her excitement on Twitter shortly after the episode dropped on Disney+, noting how long that storyline had been in her mind.
Lady Loki herself, Sophia Di Martino, also commented on the moment, noting the lighting behind Loki and Sylvie looks eerily similar to the colors on the bisexual flag. While the moment isn't "huge" per say, given it's a very subtle way to indicate that Loki is bisexual, many fans who identify the same way have been replying to the posts and telling Martino and Kate Herron how important it is to have that kind of representation.
Loki isn't the only Marvel character who is bisexual, confirmed in the MCU or not. Last year, the Guardians of the Galaxy #9 comic saw Chris Pratt's Star Lord begin a polyamorous relationship with a humanoid couple. Tessa Thompson's Valkyrie is also considered to be bisexual, at least according to Thompson.
Tessa Thompson has spoken out about her character's sexuality on multiple occasions, including in 2017 when she replied to a fan that while Valkyrie is confirmed to be bisexual in the comics, her sexuality isn't addressed in Thor: Ragnarok but she wanted to stay true to the character. Hopefully in Thor: Love & Thunder her sexuality will be explored more as Marvel movies and TV shows expand out on themes that previously hadn't been delved into.
It will be interesting to see what happens with Loki and Sylvie in Episode 4, considering how the third episode ended. Getting background on both Loki and the Variant and learning more about them shows that Loki is not the Loki that was first introduced in the first Thor movie. While he may always be the God of Mischief, perhaps there's a human side to him after all and that love is in his future, no matter what form that may be.
Tom Hiddleston's Loki is all about him finding himself and his struggles, so who knows what will happen? New episodes of Loki drop on Wednesdays on Disney+.
Your Daily Blend of Entertainment News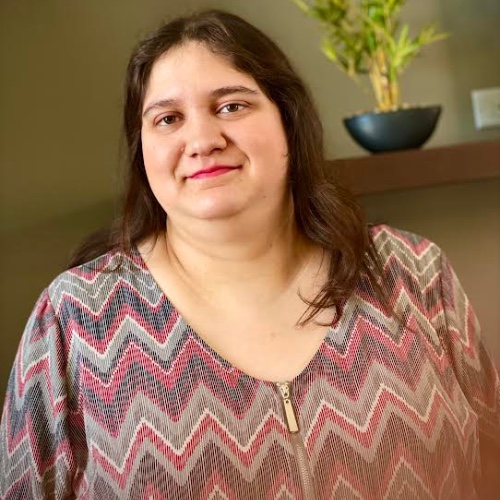 Passionate writer. Obsessed with anything and everything entertainment, specifically movies and television. Can get easily attached to fictional characters.