Jake Paul Will Not Stop Taunting Conor McGregor After Spending $100K On Expert Level Insult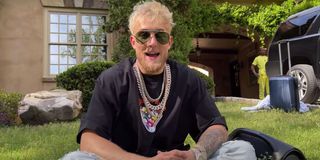 Conor McGregor's fight last night against Dustin Poirier inside the UFC Octagon did not go as planned, at least for the mega-popular Irishman. The former MMA champion suffered a pretty gruesome leg injury near the end of the first round after shifting his weight and was unable to continue much to the disappointment of most fans. Not among those disappointed, however, was boxer, social media star and all-world shit-talker Jake Paul who immediately took to social media to roast McGregor.
The trash talk from Jake Paul started months prior to the fight. The YouTube star and influencer has been trying to get Conor McGregor to step in the ring with him, and as part of that campaign, he's turned to every manner of insult. He brought up the UFC fighter's most famous losses. He took very direct shots at his wife and her attractiveness. Most recently, he spent $100,000 on a custom made chain that included a miniature version of McGregor knocked out. It's one of the most outrageous uses of money I've ever seen, and it was an expert level insult only Jake Paul would consider. Given all that, it wasn't a surprise at all to see Paul dancing on Twitter after his foe's defeat.
In a series of four tweets, Jake Paul referred to the Irishman as "sleepy" after the knockout. Afterwards, he taunted McGregor and said he was lowering the purse for a proposed fight to $23 before offering to ship Dustin Poirier NyQuil to celebrate putting his opponent to sleep. Lastly, he sent out a tweet with an edited video that started with McGregor boasting about people being carried out on stretchers before cutting to footage of McGregor being carried out on a stretcher. You can check out that tweet below…
Obviously, all of this boasting is because Jake Paul wants to fight Conor McGregor. He's been very open about his desire in the past, and he clearly thinks the best way to make that happen is to piss the fighter off. Prior to last night's fight, his efforts didn't seem to be working. McGregor didn't really acknowledge the insults, except to call him a "dingbat" and made it clear his intentions were to get back on top of the UFC mountain. With another loss under his belt, however, I honestly think he should entertain the Jake Paul stuff.
Conor McGregor is, without question, the most popular fighter in UFC history. He's a phenomenon who has put up huge pay per view numbers. In fact, last night's fight is expected to get to 1.7 or 1.8M buys. That's really impressive. Jake Paul, of course, has been putting up some huge numbers on his own. If both he and McGregor went all-out with promotions prior to the fight, it's not hard to think they could put up 2M buys or more which would represent a gigantic payday for both men. Perhaps more importantly for McGregor, being the person to finally knock Jake Paul out would be an opportunity to build even more good will with fans.
Jake Paul, is, of course, a major star in his own right. The popular YouTuber turned to boxing on the undercard of an exhibition fight his brother Logan Paul put together, and he looked really good. He later fought former NBA player Nate Robinson on the undercard of the Mike Tyson/ Roy Jones Jr fight and scored a knockout pretty easily. He then turned to former MMA fighter Ben Askren, and surprised pretty much everyone by making relatively easy work of him. Now many are wondering just how high his ceiling might be.
I have no idea what's going to happen or not happen moving forward. We don't know the full extent of McGregor's injuries at this point, but it seems likely he has a lot of rehab ahead of him. Paul has his own hill to climb of a different variety. He's scheduled to face former UFC champion Tyron Woodley in a boxing match at the end of August. A win over Woodley would really cement his reputation as someone with real skill and not just a sideshow, which could potentially set the groundwork for a fight with McGregor that would generate a lot of interest.
That'll only happen of course if Conor McGregor is actually interested in taking the fight, which is a huge unknown. It'll only happen if the details can be worked out with his contract, and it'll only happen if he's able to rehab and get himself back in fighting shape. That's a lot of ifs, but it's fun to think about and it would certainly be the most lucrative next step for both men. I mean can you imagine what these two would get up to if they started directly engaging each other? Paul would get even wilder. McGregor has a long history of saying really aggressive things about his opponents. Can you imagine how he would respond to something like this chain thing if he were trying to sell a fight? Let's get a look at that magic…
It should be noted that there are definitely some MMA and boxing fans who don't want to see this fight happen. They would rather see McGregor rehab and get back to fighting legitimate opponents to try and regain a title. I get it and that opinion is valid, but having lost three of his last four fights in the Octagon, I'd rather see him punch Jake Paul and potentially cash a check for $50M or more while doing it. We'll see.
Your Daily Blend of Entertainment News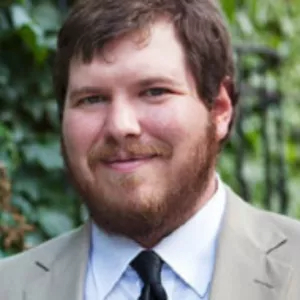 Enthusiastic about Clue, case-of-the-week mysteries, a great wrestling promo and cookies at Disney World. Less enthusiastic about the pricing structure of cable, loud noises and Tuesdays.