Ted Lasso's Cast Explains Why They Think People Like The Series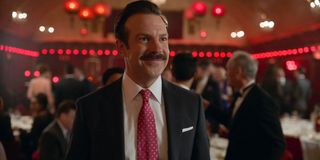 Ted Lasso captured the hearts of audiences everywhere during a rough time. While I've met plenty of people who shared my enthusiasm and love for the commercial sketch-turned-show, I've yet to express exactly what it is about it that hits me so hard. There's a real magic to the Apple TV+ series that is hard to quantify. If it was hard for me to explain, I wondered if the cast could explain the greatness to me.
Surprisingly, or perhaps not surprisingly, each cast member of Ted Lasso who I spoke to had a different response to what the magic of the series is. There's a ton of reasons to love this Emmy-nominated series, but don't just take my word for it! See what the cast had to say.
Brett Goldstein
Brett Goldstein's Roy Kent faced a reckoning in Season 1, as the famous football legend realized he just couldn't keep up with the young talent anymore. Roy's coping with that in Season 2 and navigating the next step in his career. When I asked Goldstein about the magic of Ted Lasso (which he's also a writer for), he surprisingly didn't reference Roy, but instead a critical scene with Ted that happened late in Season 1.
There are certainly times I've been touched by the beauty of Ted Lasso and thought the AFC Richmond coach was a better man than I. Lasso's optimism and empathy are something to aspire to, and potentially a key to the magic of the series.
Juno Temple
Juno Temple's Keeley Jones seemed like someone completely different when she was first introduced to Ted Lasso, but perhaps the perception of her was influenced by the fact she was dating Jamie Tartt. Keeley has since found love with Roy Kent, and in Season 2, continues her public relations job for AFC Richmond. Temple had a different perspective on the magic of Ted Lasso compared to Brett Goldstein, but one that's valid all the same.
Juno Temple hit the nail on the head there. I spent a lot of Season 1 of Ted Lasso expecting cynically for someone to get revenge or for the shoe to drop. When it finally did, it wasn't at all what I expected, and that in itself was pretty refreshing.
Toheeb Jimoh
Toheeb Jimoh's Sam Obisanya had his fair share of struggles in Season 1 of Ted Lasso, but in the Season 2 premiere, he found himself in more of a comfortable role in the team. When I asked Jimoh about the magic of the series, he spoke to relatability and how one can find a lot of it in the Apple TV+ show.
People can relate to Ted Lasso, and apparently, find other people to share that experience with. I personally haven't spent much time on the fan pages for Ted Lasso, but Toheeb Jimoh's talk about the level of interaction has inspired me to check it out.
Cristo Fernández
It's hard not to smile anytime Cristo Fernández's Danny Rojas is on screen because he's the only character in the series that can match Ted's optimism. Unfortunately, the Season 2 premiere features a tragic (but darkly hilarious) moment for Rojas that he's forced to reckon with. Despite that moment, Fernandez spoke to the good presented in the series, which is undeniable.
People can be kind, and Ted Lasso is evidence of that. Perhaps that's part of the magic that spoke to so many during 2020 when the world was put on its back and renewed some of our optimism that things can and will get better.
Phil Dunster
Phil Dunster's Jamie Tartt certainly started as one of the most unlikable characters of the bunch, though as Ted Lasso fans got to know him, I'm sure they warmed up. Tartt made a surprise appearance right at the tail end of the Season 2 premiere, but perhaps not in a way audiences expected. Dunster confessed to me he also has struggled to explain the magic of Ted Lasso to others but eventually found a great way to break it down.
Honestly, telling people it's big on puns may be the easiest selling point for Ted Lasso. Watch for the puns, and stay for so much more. Credit to Phil Dunster for the suggestion because that's something I'll share with any curious party in the future.
Jeremy Swift
Jeremy Swift plays Higgins on Ted Lasso, but that's just one of the many roles he's held over his long career. If there was anyone who could effectively encapsulate what made a series special, I wagered it would be him, and Swift did not disappoint.
Those words are straight-up poetry. Jeremy Swift couldn't have said it any better there, and while I don't think I could organically work "saccharine" into my vocabulary if I tried, I may have to just to feel as eloquent as this Ted Lasso star.
Sarah Niles
Last, but certainly not least, I spoke to Season 2 newcomer Sarah Niles. Niles joined Ted Lasso as a sports psychologist named Sharon and was seen in the premiere helping Danny Rojas overcome his trauma. Niles has been a fan of the show since Season 1 and had a lot to say regarding its magic.
I agree with all that and can earnestly say I haven't felt as connected to a group of characters since The Office. That's obviously high praise, but not the only reason why this show is still popular. Perhaps the takeaway is that there are many things to love, which is why the series has connected with so many.
Ted Lasso Season 2 airs on Apple TV+ Fridays. Stick with CinemaBlend for more interviews with the cast, and to find another show to dive into, check out our fall premiere guide.
Your Daily Blend of Entertainment News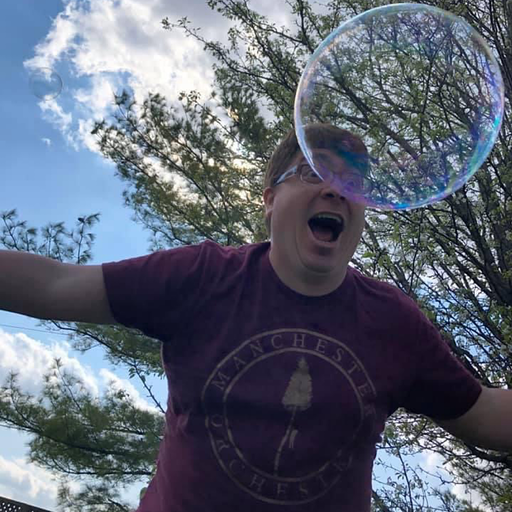 Mick contains multitudes and balances his time reporting on big happenings in the world of Star Trek, the WWE, reality television, and other sci-fi shows.