30 Rock Cast: What The NBC Comedy Stars Are Doing Now, Including Tina Fey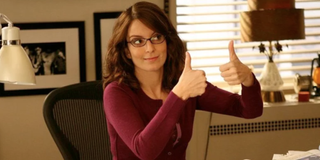 When it comes to some of the greatest comedies ever, in my mind, I think of a very select few. I imagine The Office, Parks and Recreation, and all the way at the top, Tina Fey's 30 Rock sits with the crown. And ever since it ended back in 2013, I have felt a hole in my heart that can only be filled by its wonderful comedy.
However, even if a reunion special did recently happen, one can only wonder what the cast of the iconic comedy has been up to since it ended. From Tina Fey to Alec Baldwin, these amazing actors and actresses have done so much – here is what the cast of 30 Rock is up to now.
Tina Fey (Liz Lemon)
Any time I think of a comedic genius, one of the people that always comes to mind is Tina Fey, the creator behind 30 Rock and who played Liz Lemon for the entirety of the series.
Tina Fey has been up to plenty since her time on the comedy has ended. She went on to create another hit sitcom on Netflix, Unbreakable Kimmy Schmidt, where she would also have a role from time to time. Besides that, Tina Fey has appeared in several films, including the sequel to The Muppets, Muppets Most Wanted, the comedy film, Sisters, the comedy-drama, Whiskey Tango Foxtrot, and in the cast of Pixar's, Soul.
She's also currently taken up a part in the cast of Girls5eva, in which she is also an executive producer. In the next year, Tina Fey is working on Mulligan, a Netflix animated comedy series that follows the story of humanity trying to rebuild after aliens attacked the earth, according to Deadline.
Tracy Morgan (Tracy Jordan)
Another famous face from this series, Tracy Morgan, who portrayed Tracy Jordan, has been up to a lot since 30 Rock ended in 2013. After his time on the famous sitcom, Morgan would go on to star in another comedy on TBS, The Last O.G., which he produces alongside Academy-Award-winner Jordan Peele. The show is still running today.
In terms of film, Morgan has had a variety of film roles. His most recent was a part in Coming 2 America, starring Eddie Murphy. He was also in Rio and its sequel Rio 2, the stop-motion film The Boxtrolls, the animated film, Scoob!, and the comedy What Men Want. Tracy Morgan has also been doing comedy specials for some time as well, including Tracy Morgan: Staying Alive and more.
Jane Krakowski (Jenna Maroney)
Jane Krakowski portrayed Jenna Maroney on 30 Rock, and ever since the show ended, she's been taking on the TV world by storm. She had a main role in Tina Fey's comedy, Unbreakable Kimmy Schmidt as Jacqueline White, a main role as Emily Norcross Dickinson in Dickinson on Apple TV+, and then went on to play The Countess on Apple TV+'s Schmigadoon! alongside a star-studded cast. She's also been the host of Name That Tune since it premiered in 2021.
Jane Krakowski also appeared in a couple of films since 30 Rock ended, including the Adam Sandler comedy Pixels, and The Willoughbys. In 2021, she will be offering her voice talents once more to My Little Pony: A New Generation.
Jack McBrayer (Kenneth Ellen Parcell)
I have a feeling the reason everyone loved Kenneth because he was so cheerful, and that performance was brought to life through the wonderful Jack McBrayer. Since 30 Rock ended, McBrayer has actually focused a lot on voicework in television. He played Irving on the hit Disney Channel show, Phineas and Ferb, a role he would revisit in the two films the series had. Besides that, McBrayer would go on to do various voices in Bob's Burgers and have the main role as Wander in Wander Over Yonder. He also had a minor role in Ralph Breaks the Internet.
However, that doesn't mean he hasn't done live-action work as well. McBrayer has also had a couple of appearances on Drunk History, as well as The Middle. But there's no doubt that if you listen to his voice, you will probably recognize him. He has some more voice work coming out soon, like Devil May Care and Bless the Harts, two adult animated shows, and will be appearing in the upcoming comedy film, Queenpins.
Scott Adsit (Pete Hornberger)
Another great character in 30 Rock was Pete Hornberger, and the wonderful Scott Adsit played him perfectly. Since 30 Rock concluded in 2013, Adsit has done a couple of live-action films, such as St. Vincent and Uncle Nick. However, his biggest role thus far has been portraying Baymax in the Disney film, Big Hero 6, a role he would go on to reprise in Big Hero 6: The Series.
Adsit has also had a couple of appearances on TV shows as well - usually a guest or recurring role. Some of his highlights were a recurring role as Greg Hart on Veep and portraying Tony on The Walking Dead: World Beyond.
Judah Friedlander (Frank Rossitano)
Franks hats were some of the best of the show and no one can tell me differently. Judah Friedlander, who portrayed Frank, has mainly stuck to comedy since 30 Rock concluded, but has done a couple of projects on TV.
While he was in films such as Epic and Can You Keep A Secret?, his biggest project thus far was having a role in the Sharknado films, in the sequel and the third. After that, he went on to have a role in a TV series short, titled Helpsters, a show that follows a team of monsters who love to help. He also had a part in the Christmas film, The Truth About Santa Claus. Hopefully, it won't be long before we get to see him on our TV screens with his comedic charm once more.
Alec Baldwin (Jack Donaghy)
Oh, Alec Baldwin. He has been everywhere since his time in 30 Rock came to a close. Besides playing a literal boss baby in The Boss Baby and its 2021 sequel, The Boss Baby: Family Business, Alec Baldwin portrayed former President Donald Trump on Saturday Night Live for the entirety of the President's term from 2016 - 2020, which won him a Primetime Emmy Award.
Besides his hilarious performance on the sketch show, Baldwin has been up to his elbows in film and TV. He was in the drama, Still Alice, two Mission Impossible films, portraying Alan Hunley in both Mission: Impossible - Rogue Nation and Mission: Impossible – Fallout, played Dr. Kennebrew Beaureguard in BlacKkKlansman, and will portray Enzo Ferrari in the upcoming film, Lamborghini – The Legend. He also played George Tenet in the miniseries, The Looming Tower. Coming up, he will be in a crime drama miniseries titled Dr. Death. There's truly no stopping Alec Baldwin.
Katrina Bowden (Cerie Xerox)
In my life, I aspire to be a laid-back as Cerie was in 30 Rock. Katrina Bowden, who played Cerie Xerox, has kept busy since the show ended. She went on to have roles in Scary Movie 5, The Divorce Party, and The Last Film Festival. Coming up, she has several films coming out, like Senior Moment and Fishbowl California, although it's unknown when they'll actually release yet.
However, her biggest role thus far since 30 Rock ended has been playing Florence "Flo" Fulton on the long-running soap opera, The Bold and the Beautiful, a role she would also guest star on The Young and the Restless in early 2021.
Keith Powell (James "Toofer" Spurlock)
Every show always needs that guy that's just the complete opposite of the main characters, and that's where Toofer (Keith Powell) came into play. While he hasn't done much film-wise since 30 Rock ended, Powell has been active in television. He had a role for two episodes on the HBO show, The Newsroom, as well as a recurring role as Richard on the sitcom, About a Boy. In 2020, he again had a recurring role on a sitcom, this time called Connecting, playing Garrett.
Powell has also tried his hand at drama this last year, portraying Dr. Vance on the latest season of the NBC series, This Is Us. I hope soon I'll be able to see more of him and all his comedic skills on television once more.
Lonny Ross (Josh Girard)
Josh's impressions were honestly one of the highlights that I loved to see, and Lonny Ross did a great job at doing them. Since 30 Rock ended, Ross has mainly stuck to his work on television, with only a couple of movie credits, such as A Futile and Stupid Gesture.
Even so, he's been on some new TV shows. He portrayed Max Ross in Level Up on Cartoon Network and had a guest role on the popular sitcom, Arrested Development. He also has done various voices on animated series, Little Big Awesome.
Maulik Pancholy (Jonathan)
If I ever had a personal assistant, I'd want someone like Jonathan, as loyal as he was – and a bit in love with Jack as he was. Regardless, Maulik Pancholy was the perfect casting choice for the character. Pancholy has gone the route that a lot of his co-stars have done and focused on voice work a lot in the last couple of years. His biggest role has been portraying Baljeet Tjinder in Phineas and Ferb, a role he would continue to do in both Phineas and Ferb the Movie: Across the 2nd Dimension, and in the Disney+ original film, Phineas and Ferb the Movie: Candace Against the Universe.
Pancholy also returned to Disney after his time as Baljeet on Phineas and Ferb, where he had a voice role in the Indian-American-Canadian series, Mira, Royal Detective, in which he played Ranjeet.
Maulik Pancholy also had a voice role in Sanjay and Craig, playing the titular Sanjay Patel. Pancholy also has had several guest appearances during his career, on shows such as The Good Fight, Helpsters, Dynasty, and more.
John Lutz (J.D. Lutz)
Poor J.D. Lutz, always being the butt of a joke. But John Lutz is anything but a joke. Lutz has done plenty in the acing world since 30 Rock ended, with bigger roles in the Tina Fey comedy, Sisters and Mapleworth Murders, a comedy-mystery series that was on the former streaming service, Quibi. He also had roles in several TV shows, such as the series, The Awesomes, his own series, The Cream Brothers, where he played Chuck, a recurring role on Shrink, and more.
However, Lutz has been constantly writing for Late Night with Seth Meyers, as well as writing the story for Mapleworth Murders. While he might not be on the screen, there's no doubt he's been working hard behind it.
Writing this honestly just makes me miss the cast even more. I need to check the 2021 fall TV schedule to see if any of these amazing actors and actresses will appear in any of my favorite shows. I have to go watch Schmigadoon!again. Who do you miss the most from 30 Rock?
Big nerd and lover of Game of Thrones/A Song of Ice and Fire. Will forever hate season eight. Superhero and horror geek. And please don't debate me on The Last of Us 2, it was amazing!
Your Daily Blend of Entertainment News
Thank you for signing up to CinemaBlend. You will receive a verification email shortly.
There was a problem. Please refresh the page and try again.