The Best Disney+ Original Movies To Watch Right Now
So many films, so little time.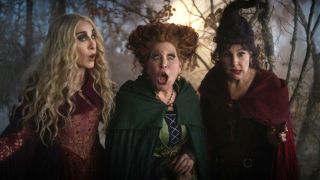 (Image credit: Disney)
Disney. The myth, the legend. It has been around for nearly one hundred years and has become a staple in every home, regardless of one's age, for its fantastical movies and lovely fairy tales. Disney+ has stepped onto the scene with their own original movies, with many different options to choose from. While there are so many upcoming Disney movies to look out for, sometimes, all we want is to relax at home on our couch and watch a Disney+ film.
If you want a recorded stage musical, they have Hamilton. If you want an amazing animated film, they have Luca. If you want a documentary film, there are so many to choose from. Truly, Disney+ has so many new films to watch, some of which are exclusive to just their platform, that they deserve to be talked about. Here are the best Disney+ movies you can stream right now.
Turning Red (2022)
A Disney+ exclusive, Turning Red features the story of a young girl growing up in Toronto, Canada, but one day, she finds herself turning into a Red Panda whenever she gets overly emotional. Strangely, this has been something that's gone on in her family for years, and now it's up to her to decide how she will live with her own Red Panda.
I have to say, Turning Red is certainly one of Pixar's best in the last couple of years, because there's so much to love about it. From the talented Turning Red cast to the adorable moments to everything else in-between, Turning Red offers a great story on what it's like growing up as a teenage girl, and learning to accept yourself for who you truly are. With the latest Pixar film coming out soon, Elemental, now is the time to check back in on this 2022 classic.
Stream Turning Red on Disney+.
Rise (2022)
If you were looking for an inspirational story of brotherhood, then Rise is the one for you. This Disney+ original movie tells the real-life story of the Antetokounmpo brothers, three Nigerian-Greek brothers who had one goal – to become stars in the NBA. Through their tireless efforts and their refusal to give up, this is the story of how they immigrated to the United States and became a huge success.
This movie is so important for so many reasons. Not only does it show the power of true resilience, but it's just a great story all-together that I feel a lot of people would enjoy, regardless if you like sports or not. It's such an inspiring tale and one that I feel a lot of viewers would connect with personally. The cast is also amazing, including the lead stars and their ability to play these iconic NBA stars.
Peter Pan And Wendy (2023)
Yes, I know we live in a world where it feels as if live-action Disney movies are constantly surrounding us, but trust me when I say that Peter Pan and Wendy is actually a really fun time. The story is a live-action retelling of the classic Disney film of the same name, following Wendy Darling and her brothers as they travel away with the legendary Peter Pan to Neverland, a place where you never grow up.
Is the movie better than the original Peter Pan? No, because personally I don't think any live-action adaptation can top the original. But, I do think that Peter Pan and Wendy is one of the better live-actions that has come from Disney in the last few years, and offered not only a fun, modern re-telling of the story that we all know and love, but featured a stellar Peter Pan and Wendy cast. It's certainly worth the time to watch.
Stream Peter Pan and Wendy on Disney+.
Better Nate Than Ever (2022)
If you're looking for a fun coming-of-age musical, check out Better Nate Than Never. This Disney+ original follows the titular Nate, a young boy that has a passion for Broadway, and when he gets the chance of a lifetime to possibly be on the big stage, he takes a road trip with his best friend to the place where he dreams of living - New York City.
I loved this movie. Seriously. Better Nate Than Never should be Disney+'s feel-good film of 2022. And that's mainly because its protagonist, Nate, is seriously the most down to earth boy I have ever witnessed in cinema and he makes me want to believe in myself. He doesn't let anyone stop him from being who he wants to be, and honestly, I think we could all use that kind of confidence on some days. The music is great, the story is the perfect coming-of-age tale, and the dance scenes are even more fun. Check out this film if you haven't already.
Stream Better Nate Than Never on Disney+.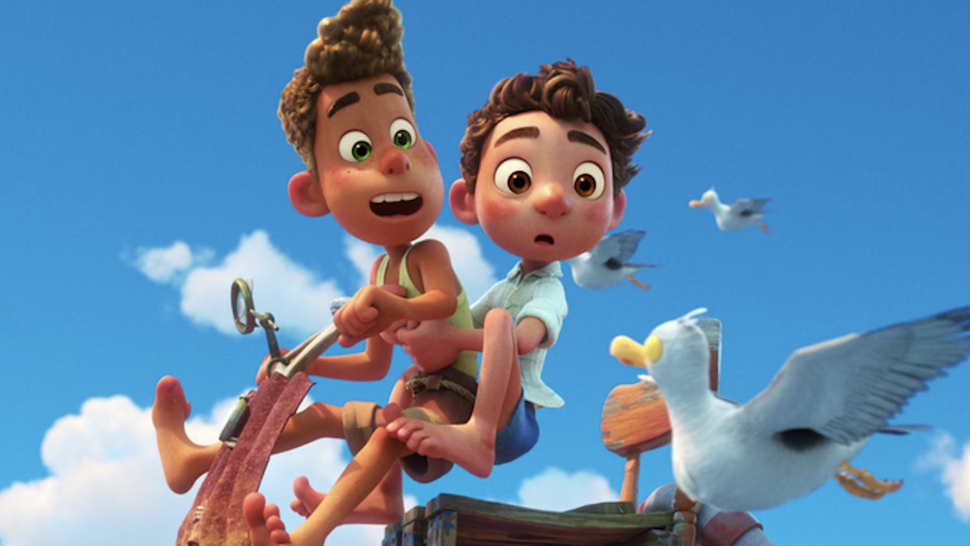 Luca (2021)
Released in 2021, Luca is about two little sea monsters who are curious about the surface and decide to leave their lives in the water behind to explore the world, by trying to get a Vespa to travel on.
Luca has actually become one of my favorite Pixar films. It's not going to be a tearjerker like Soul or Up, but it's extremely heartwarming. It teaches perseverance despite your obstacles, and acceptance of others in a way that I don't think has been done so well in a children's film. The animation is stunning and the story is sweet – anyone of any age would enjoy this Disney+ film.
Black Is King (2020)
Black is King is a visual album/musical film, and while at first, that might sound confusing, it's actually extremely interesting. In this film, we follow the story of a young African prince, who is exiled from his kingdom after his father passes away. As he grows up, he starts to understand who he is, and then goes to reclaim his throne.
Let me say that this film is visually dazzling. It's one of the prettiest films I've seen on Disney+ so far. But, the music is really what drives this film. Alongside the interesting story, the songs that are performed, by the talented, iconic Beyonce, take the cake, and truly speak bold messages that everyone needs to hear.
Stream Black Is King on Disney+.
Togo (2019)
Another one of the first Disney+ originals, Togo tells the true story of Leonhard Seppala and his sled dog, for which the movie takes its name, specifically during a dangerous run where he braved harsh weather conditions in order to deliver medication to Nome, Alaska during an epidemic.
First off, dog lovers will enjoy this film regardless of the other aspects. Togo is this sweet, loving, caring dog with so much personality that you'll want him in your own home by the end of it. But, even if you're not the biggest fan of canines, star Willem Dafoe embraces his role and brings this true story to light.
Werewolf By Night (2022)
Another special presentation film on this list, we have to talk about Werewolf by Night. In this Disney+ original movie, which takes place in the Marvel Cinematic Universe, Werewolf by Night stars Gael Garcia Bernal as Jack Russell, a monster hunter-turned-werewolf, as he and several other monster hunters, go on a search to complete a relic that will change their lives forever, running into trouble on the way there.
The Marvel Cinematic Universe is huge on Disney+, with several shows already streaming and other specials out as well, but I personally love this one the most. It feels like Werewolf by Night stands out more than you would expect it to, and really is a great addition to the MCU as a whole.
Stream Werewolf by Night on Disney+.
Crater (2023)
Is science fiction your favorite genre to watch? Then Crater has you covered. The new movie from Disney+ features the story of a group of children who actually grew up on the moon after humans found a way to settle there years ago. Now, a young boy named Caleb goes on an adventure with his friends in order to discover a legendary crater on the space object before they have to leave the moon not that long after.
I feel like Crater is the perfect film to use to introduce your children to science fiction movies. It's not going to be terrifying or confusing such as other sci-fi films like Alien or even 2001: A Space Odyssey, but it will provide just enough for your child to get into the idea of space while following a cute group of kids as they travel along this incredible journey. A moon adventure is a fun adventure.
Disenchanted (2022)
Acting as a sequel to the film Enchanted, this is one fantastical fantasy film. Disenchanted takes place ten years after the first film and follows the Philips when they move away from New York City to a new town called Monroeville, but when a wish for a fantasy life goes wrong, Giselle has to find a way to undo the curse she placed upon her family before it's too late.
Admittedly, I've always been a bit more of a fan of the original Enchanted film, but I did enjoy the sequel. It had its moments that felt as if they were straight out of a musical and others that felt a little out of character, but it was an overall fun film, and it's always great to see Amy Adams sing again as Giselle.
Stream Disenchanted on Disney+
Hamilton (2020)
"I am not throwing away my shot!"
I'm sure that during summer 2020 you heard that phrase all over when Hamilton released on Disney+. This filmed stage musical shows the story of Alexander Hamilton, one of America's founding fathers, through his life's story, and the key details that we might not know about.
The musical became iconic for a reason. The music is great, which so many fans love, written brilliantly by Lin-Manuel Miranda, and acted to perfection. I can't tell you how many times I've sung Daveed Diggs' version of "What'd I Miss?" The songs are so catchy, and even if you're not a big fan of history, you'll be dancing out of your seat in no time with this film.
Mickey: The Story of the Mouse (2022)
Did you ever wonder how the legendary cartoon character, Mickey Mouse, came to be? That's what Mickey: The Story of the Mouse aims to tell you. This fantastic documentary takes you through the years of creation in all things Mickey Mouse, from the year Walt Disney created him to his first feature film to everything else that came after. Watch his mouse become a household name in just a matter of decades.
I am a huge history nerd, and I love to learn about film history from the early 1900s, and this film really lives up to that and more. As someone who grew up loving Mickey Mouse, as any reasonable kid should, it was fascinating to learn about how he was created and how he pretty much became one of the most known cartoon characters of all time. If you're into history – especially about Disney – this is the film for you.m
Stream Mickey: The Story of the Mouse on Disney+.
Olivia Rodrigo: Driving Home 2 U (2022)
In this documentary about the making of the famous album, Sour by Olivia Rodrigo, Olivia Rodrigo: driving home 2 u follows the young singer on a road trip where she heads back to Salt Lake City, where she started writing the famous album in the first place.
Let's be honest, all of us were belting out "Drivers License" when it released, alongside the entire album. As someone who is a fan of Rodrigo's music, I really enjoyed this movie, from seeing how long it took her to write these songs to the production aspect to everything else, and all in all, it's really such an inspiring story about a young woman who took her heartache and made it into something so much better. It'll make you feel many feelings if you're a fan of her songs, so be sure to check this one out. And with her second album coming out soon, now is the perfect time to watch this.
Stream Olivia Rodrigo: driving home 2 u on Disney+.
Chip N' Dale: Rescue Rangers (2022)
They might be tiny, but boy are they mighty! Chip N' Dale: Rescue Rangers follows the titular iconic Disney characters, Chip and Dale, on a new adventure starting a detective agency together, going into missions that truly test not only their ability as a team, but their ability to solve crimes.
Chip N' Dale: Rescue Rangers is – and I can't believe I'm saying this – one of the best animated films of 2022. I didn't expect much going into it, but it's so funny and so well done and I love all of the ridiculous moments of absurdity and the references to pop culture that are done so well. Also, the Chip N' Dale: Rescue Rangers cast is something of dreams, with both Andy Samberg and John Mulaney voicing the chipmunks. You really can't get better than this. And there's so much more to watch after.
Stream Chip N' Dale: Rescue Rangers on Disney+.
The Flagmakers (2022)
Originally presented by National Geographic and placed onto Disney+, The Flagmakes is an excellent documentary movie focused on the people who create the American flag, mainly following the workers at Eder Flag factory in Oak Creek, Wisconsin. Most of the workers that are there are immigrants from all over the world.
Again, I'm a huge history nerd and I absolutely love to be informed about topics I never really would have thought of before, and Flagmakers is an excellent way to do that. It's not only fascinating to learn how the American flag is produced, but to hear the stories behind the people who make it. Their tales of immigrating to America, and what creating the flag means for them, will move your soul, as well as their stories of what it's like to be an immigrant in the United States today.
Stream The Flagmakers on Disney+.
Hocus Pocus 2 (2022)
We waited years for this, sisters! Hocus Pocus 2 finally hit Disney+ in September 2022, taking place decades after the first film released, this time following a trio of girls who must save their town when they accidentally release the Sanderson Sisters once again to inflict their will against the citizens in order to stay powerful forever.
I actually really liked Hocus Pocus 2. While I feel like there was a certain campiness to the original that we can't quite get back, the sequel was so much fun and featured some stand out performances – especially Bette Midler – and I actually liked the ending a lot. I'm all ready for another movie if they decide to do one.
Stream Hocus Pocus 2 on Disney+.
Soul (2020)
There's just something about Soul that makes it one of my all-time favorite Pixar films. Soul tells the story of Joe Gardner, a jazz pianist who finally gets the shot of his lifetime to play in his dream jazz club, when tragedy strikes. Now, it's up to him, with the help of some new friends, to get through it.
I'm not going to spoil a single thing for this film. If you haven't seen Soul yet, watch it. It's one of Pixar's best, in my opinion. The story itself is so inspirational and emotional, teaching you about the simple joys of life, how maybe we don't need to have a crazy purpose and we can just live, looking forward to the next day. The animation is stunning, the tale amazing, and the voice cast, starring Jamie Foxx and Tina Fey, takes the cake. It's one of the best films of 2020, and definitely one of the best Disney+ has right now to watch.
While these are just some of the best original films Disney+ has to offer, there are plenty of options out there still, like Taylor Swift's Folklore, or even Chang Can Dunk. Hopefully, this gives you an idea of some of the great ones to watch.
Your Daily Blend of Entertainment News
Big nerd and lover of Game of Thrones/A Song of Ice and Fire. Will forever hate season eight. Superhero and horror geek. And please don't debate me on The Last of Us 2, it was amazing!