Wait, Did Real Housewives Of Salt Lake City's Meredith Marks Have Something To Do With Jen Shah's Legal Troubles?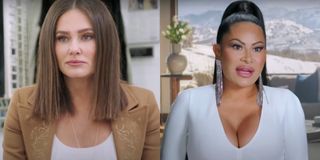 What a difference a year makes, eh? Following the epic first season of the Real Housewives of Salt Lake City, Jen Shah was arrested on charges of wire fraud and money laundering. She pled not guilty at the arraignment, but the aftermath of the allegations has been kind of messy. The "Shah Chalet" was sold. Shah herself took to Cameo and a defunct GoFundMe to help with her defense. But now it's come out that her co-star and former close friend Meredith Marks might have had something to do with Shah landing in the legal trouble.
The Real Housewives of Salt Lake City has been filming the whole duration of Jen Shah's journey: from arrest to release and the aftershock. Fans got their first look into Season 2 and, boy, does it not disappoint. A lot of bombastic claims get thrown around but the biggest one concerns Meredith Marks' alleged involvement in the federal investigation on Shah. The two didn't end on a good note last season, after a conflict with Marks' son ensued, which lends credence to the potential betrayal. In the trailer, co-star Whitney Rose actually point-blank says to Marks:
Now obviously, there's no official evidence to be had (as of yet) that Meredith Marks had something to do with Jen Shah and her federal indictment. But the Real Housewives of Salt Lake City cast seemed to be speculating on some rumors going around in their inner circle that embolden their accusations. Heather Gay is heard questioning how the feds knew Shah was at her Beauty Lab business and, without any context, we can only assume they mean when Shah was arrested.
The implication is that Meredith Marks gave sensitive information to help the feds pursue Jen Shah. Even Marks' best friend of the group, Lisa Barlow, says at one point that Marks has "a lot of information" and they all know it. Shah, who has gotten into some trouble for her temper in the past, completely flips out upon hearing the revelations in the clip. She even said Marks was "fucking disgusting" if she had anything to do with the "bullshit charges."
This is the public's first bird's eye view into Jen Shah's real reactions to the allegations against her, and they're a bit polarizing. On the one hand, she breaks down in tears to her husband and shares how "fucking scared" she is to be taken away from their children. On the other, she jokes that she might need to add Kim Kardashian to her legal team. (Kardashian might be a little busy helping out Britney Spears, if she has the time for that kind of thing at all.)
Apart from Meredith Marks' connection to Jen Shah's legal woes, the Real Housewives of Salt Lake City's second season also apparently digs a bit deeper into rumors about Mary Cosby. Specifically, the group questions Cosby's role as the leader of her church and even insinuate that it is a cult. Lately, Cosby has been embroiled in a legal matter of her own, so supposed cult matters will probably have to wait.
All in all, Season 2 of the Real Housewives of Salt Lake City is gearing up to be even better than the first. Tune into the premiere on September 12 on Bravo at 9 p.m. EST.
Your Daily Blend of Entertainment News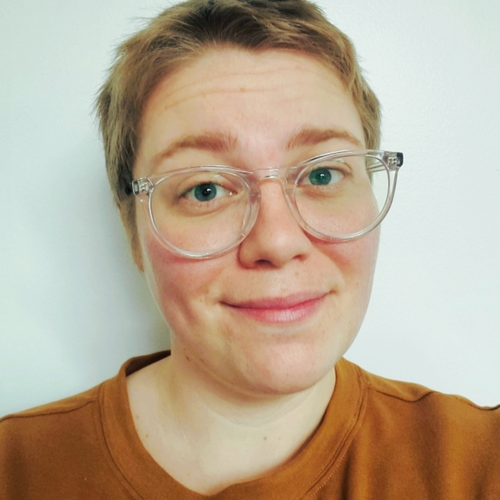 Movies and TV News Writer
Freelance writer. Favs: film history, reality TV, astronomy, French fries.