6 Big Questions We Have Following WWE's SummerSlam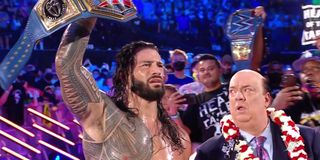 Warning! The following contains spoilers from WWE's SummerSlam 2021 pay-per-view. Read at your own risk!
WWE hosted one of its biggest pay-per-views of the year this past Saturday and, once SummerSlam 2021 ended, there was a lot to talk about regarding how the event played out. We saw the surprise return of many WWE superstars, a few title changes, and some other surprises that have inspired a lot of questions that we're eager to learn the answers to.
The popular adage is that "What happens in Vegas stays in Vegas," but that won't be the case here. With that in mind, let's talk about some of the big questions I have following SummerSlam and some brief speculation on what could happen in the coming weeks on Monday Night Raw and SmackDown.
When Will Bianca Belair And Becky Lynch Have An Actual Match?
Becky Lynch's (sort of) unexpected return and then squash of Bianca Belair was unquestionably the shock of SummerSlam. On the one hand, fans were happy to see Lynch back in the WWE. On the other, Bianca Belair has done a lot to earn the respect of fans, and many were excited about her title reign. Many were already upset at the initial news that Sasha Banks had been pulled from Belair's title match and replaced with Carmella, but having Becky make a surprising return and steal the title after a punch and one move? That's devastating.
It's especially tough because we know how meaningful Becky Lynch is to the WWE and fans. It was only a matter of time before she was handed the title, but squashing Bianca Belair like she was nothing (even if it was a fake handshake cheap shot) felt like the wrong way to play this. I would've much preferred for Belair to squash Carmella and then do a stare-down with Lynch or for the two to have had an actual match that helped keep Belair relevant in the months to come. Ultimately, I'm hoping the two get an actual match on an upcoming SmackDown or that this feud carries into another pay-per-view showdown.
When Will We See Brock Lesnar Again?
Roman Reigns' defeat of John Cena was painfully predictable, especially when Reigns claimed he'd leave the WWE if he lost. What some fans may not have expected was that Brock Lesnar actually did return for SummerSlam, albeit for a small segment at the end of the show. Lesnar arrived at SummerSlam, danced around a bit in the ring, and Reigns ultimately backed down, refusing to do a second title match that night with The Beast Incarnate. Honestly, I don't blame Lesnar for trying, as it worked for Becky Lynch earlier in the night!
As is always the case with Brock Lesnar, though, it's hard to know when to expect him again. The WWE rules of talent appearances rarely apply to Lesnar, and the guy can win a title and go months without appearing again. Followingn Summerslam, I would assume he'll make an appearance on the SmackDown to confront Roman Reigns and their shared advocate, Paul Heyman, but is this all a build for a match at Extreme Rules in a month? Lesnar vs. Reigns feels more like a Survivor Series-caliber match-up to me, but I could be totally wrong, considering that's two months out. Could we actually see these two square off in a title match in September?
Will Goldberg And Bobby Lashley's Feud Conclude With That Goofy Ending?
Goldberg and Bobby Lashley's SummerSlam match was also a rather predictable showdown, as few expected Lashley to drop his title to the part-timer, Goldberg. In fact, I expected to see Goldberg quietly get written off following his SummerSlam loss, though doing so will create a rather flat ending if that's the case. Goldberg's 15-year-old son, Gage, rushed the ring to try and attack Lashley and protect his father from further damage, only to be put in The Hurt Lock by the wrestler.
My assumption is the WWE expected the crowd to be appalled at Bobby Lashley's attack on a child, but Allegiant Stadium erupted in thunderous applause. What then resulted was Lashley realizing his mistake and releasing the "unconscious" boy, and MVP explained in a panicked voice that Lashley didn't mean to do that. The crowd continued to cheer as Goldberg and his son both laid in a heap in the ring, resulting in the most comical moment I've seen in the WWE in some time. My guess is the WWE may edit the crowd noise in replays to better service the story, especially if this feud is meant to continue. Otherwise, this feud concludes with the crowd cheering on Lashley as he submits a child after beating his father, which really takes the wind out of the whole story.
Does The WWE Have A Plan For Alexa Bliss Following Bray Wyatt's Exit?
I hate that Alexa Bliss has been the most targeted superstar by fans at live shows following Bray Wyatt's exit, but I also get the sense the WWE doesn't know quite what to do with her now that he's gone. SummerSlam featured Bliss serving a beatdown to Eva Marie, but with none of her supernatural powers or any of the stuff we've seen in previous months. Obviously, she didn't need them because Eva Marie's whole gimmick is that she's not actually a good wrestler, but Bliss was more or less a side character in a story that was really all about Eva Marie and her sidekick, Doudrop.
This feud didn't need Alexa Bliss for Doudrop to humiliate Eva Marie following her loss, and it seemed like Bliss was on the road to a title shot or something else in the months following WrestleMania. With the reports that Wyatt was expected to return at SummerSlam ahead of his firing, I now can't help but think that his exit derailed plans for her character, which is a shame. I hate to say it, but it may just be time for Bliss to drop the supernatural act that was tied to Wyatt and just return to being a damn good wrestler.
Will AJ Styles And Omos Stay In The Tag Team Scene?
AJ Styles and Omos lost the Raw tag-team titles to RK-Bro at SummerSlam, which has me wondering what the long-term plan is for the duo. Obviously, every tag team gets their mandatory rematch and, if that match is good, the WWE may just book it a few more times, but I'm not so certain that will happen. The tag-team division is chock full of talent at the moment, whereas the singles division could certainly use both AJ and Omos in the mix to shake things up.
Obviously, AJ Styles is "phenomenal" anywhere the WWE puts him on the roster, but Omos could also help hype a rather lackluster singles division on Monday Night Raw. Bobby Lashley is going to need a new opponent following his squash of Goldberg, and I don't think we've had Drew McIntyre away from Lashley long enough to get nostalgic for those matches again. Even if it's a squash match, I'd love to see Omos go up against Lashley just to shake things up, or even Styles! I can't imagine the WWE still needs either cluttering up an already stacked tag-team division, but I won't even begin to act like I know what the WWE wants.
Who Will Big E Cash In Against?
Brock Lesnar's return to challenge Roman Reigns laid out the clear start of a feud, but where does that leave Big E? Mr. Money In The Bank still has the opportunity to cash in for a title shot, but would doing it against the winner of a bout between his fellow SmackDown wrestler Roman Reigns and his presumed challenger Brock Lesnar be the best decision? Seth Rollins would say yes, but if I'm thinking that in terms of WWE storytelling, his odds of winning a title are better elsewhere.
Picture this, Big E arrives on Monday Night Raw and cashes in on Bobby Lashley at an opportune time. Sure, Lashley may have Langston outclassed in one-on-one, but what if Xavier Woods and Kofi Kingston arrive from the back in the eleventh hour and help their best friend get his first WWE Championship? It would be amazing, and then the New Day would be reunited once again, with Big E as the WWE Champion. I'd much rather see that over Big E attempting a cash-in solo against Roman Reigns or Brock Lesnar for the Universal Championship so, hopefully, the WWE is on the same page.
Monday Night Raw airs on USA Mondays at 8:00 p.m. ET, and SmackDown can be seen on Fox Fridays at the same time. Keep with CinemaBlend for all things related to the WWE, including the recent comments about the possibility of the company exchanging ownership in the near future.
Your Daily Blend of Entertainment News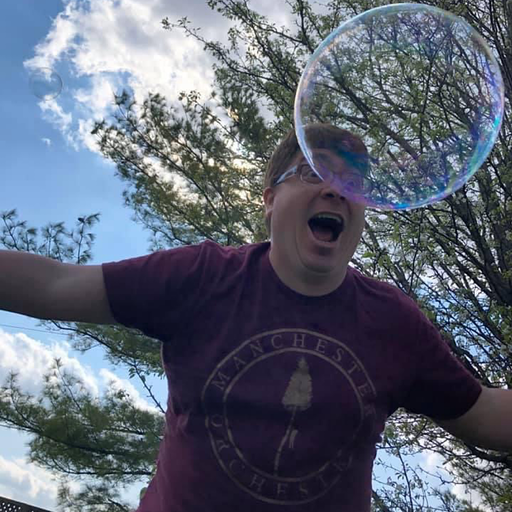 Mick contains multitudes and balances his time reporting on big happenings in the world of Star Trek, the WWE, reality television, and other sci-fi shows.