9 Original Streaming TV Shows You Have To Be Watching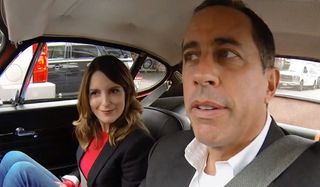 It's only a matter of time before Netflix Indecisiveness Syndrome is entered into medical texts the world over. We've all experienced it, that wild hunt for something to fill the time in the hour before sleep is a dire necessity, and it often ends with the browsing lasting longer than the actual show-watching. This list will hopefully excise that worry from your life for a while by reminding you what else is out there just begging for your attention.
Here are 9 original streaming shows that are definitely worth the buffering time it takes to watch them, and then some. We've left out the more obvious headline-makers like House of Cards and Daredevil, but definitely add those two to your to-watch list if you haven't seen them already. The fact that underrated gems can exist in the still-young streaming industry is incredible, and we can't wait to see more outlets upping their creative output. Progress, baby! Enjoy.
Comedians in Cars Getting Coffee
Where To Find It: Crackle
While most talk shows on the boob tube refuse to break away from the live desk-and-chair style of interviews, there are always outliers brandishing a more nuanced and genuine form of chatting. Leave it to Jerry Seinfeld to up the ante for showcasing hilarious conversations with the Crackle series Comedians in Cars Getting Coffee, which is basically just him and a guest talking about anything and everything while on the drive to get some caffeine. The show recently capped its sixth season, with guests such as Stephen Colbert, Julia Louis-Dreyfus and the upcoming Daily Show host Trevor Noah. Funny people being funny, plus lots of right turns. Watch it!
Transparent
Where To Find It: Amazon Prime
Sometimes critical darlings can be broadly recognized by audiences without actually finding a way into their lives, and the award-winning Transparent is mentioned here to force you to fall for this series like so many viewers have already. (Amazon obviously loves the attention, as they've renewed the show for a third season before the second one has been released.) Everything about this show is brilliant, from the Pfefferman family's emotional heft to the sharp sense of humor to the stellar performances. Jeffrey Tambor is a wonder as his character Mort introduces the outside world and his children to Maura. It'll both warm your heart and make it cringe all in the same scene. Watch it!
The Awesomes
Where To Find It: Hulu
Loving the current climate of superhero entertainment but wishing that there were more laughs and former Saturday Night Live cast members involved? Set your sights on the animated series The Awesomes, in which a newly-formed team of superheroes tries to prove their worth to the government and the world. It was created by Seth Meyers and former SNL producer Michael Shoemaker, and features voicework from well over a dozen of the sketch series' vets, including Taran Killam, Rachel Dratch and Will Forte, with guest spots from Tina Fey, Andy Samberg and Fred Armisen. Also, Rashida Jones. If you're into power-filled shenanigans with an only slightly mature sense of humor, The Awesomes should suit you well. Watch it!
Sense8
Where To Find It: Netflix
As can be said with almost everything else the Wachowski siblings have unleashed upon the world, Sense8 is rather unlike anything else on TV or in film, as it tells the often-intertwining stories of 8 different "sensates" whose minds and lives are all connected following a woman's suicide. We have a closeted movie star and his famous beard, a transsexual hacker, a Chicago cop, a Van Damme-loving van driver in Nairobi and more. It's a sci-fi story by way of its non-realistic overview and mind-melds, but the show is far more invested in telling stories about various aspects of purely human drama. Love, hate, family, security, identity. It's all there, and it comes with a multi-locational orgy and a bunch of live childbirths. The gorgeous cinematography doesn't hurt, either. Watch it!
Other Space
Where To Find It: Yahoo Screen
The sci-fi comedy is the red-tentacled stepchild of subgenres, and it generally takes years to get from one good example to the next. Thankfully, Yahoo came right out of the original series gate with Other Space, a workplace-ish comedy involving the minutiae-filled tribulations of the captain and crew of a spaceship that ends up floating through a parallel universe. Created by Freaks and Geeks and Bridesmaids' Paul Feig, Other Space is a hilarious throwback to single-location comedies of old, and mines sci-fi tropes for laughs in a way that Douglas Adams would hopefully have approved. As well, the charismatic cast is rounded out by Mystery Science Theater 3000 vets Joel Hodgson and Trace Beaulieu. Watch it!
Grace and Frankie
Where To Find It: Netflix
With a cast of talented actors whose ages skew far higher than most network heads would allow, Grace and Frankie is a rare treat, and it compliments a viewing headspace excited by warm chuckles and low-stakes drama. In it, Jane Fonda and Lily Tomlin play non-friends whose differences slam against each other when it's revealed their husbands have been closeted lovers for years. That's an emotional toll that would destroy most people, but the women have big backbones to rely on, as well as their children, played by Ethan Embry, June Diane Raphael, Brooklyn Decker and Baron Vaughn. Co-created by Friends' Marta Kauffmann, Grace and Frankie is a mature chaser to follow some of Netflix's more ridiculous series. Watch it!
Gortimer Gibbon's Life on Normal Street
Where To Find It: Amazon Prime
From older ladies and gents to neighborhood children, we go. While almost all kid shows these days pander to their adolescent demographic and rarely stretch beyond that boundary, Gortimer Gibbon's Life on Normal Street can be enjoyed by just about anyone who ever experienced a childhood filled with imagination and disappointment. A spiritual sibling of The Adventures of Pete and Pete, Gortimer Gibbon's centers on three kids dealing with things like hopes, dreams, summer heat and ghostly bookmobiles. With a likeable cast and magical creativity to spare, this show is the under-the-radar future classic your inner child has been waiting for. Watch it!
Chef's Table
Where To Find It: Netflix
Most of the choices on this list are comedies and dramas, since that's generally what streaming services choose to spend their money on. But the docu-series Chef's Table stands shoulder to shoulder – or grumbling tummy to grumbling tummy, as it were – with almost everything else that Netflix has to offer, as well as all of the food-related series that have been cooked up in recent years. Each of the six episodes focuses on a famous and interesting chef – from Sweden's Magnus Nilsson to Argentina's Francis Mallmann to New York City's Dan Barber – and combines some lovely food imagery with inside looks at what makes these people successful with their passion. We're really hoping for a second course, Netflix, if you're listening. Watch it!
Deadbeat
Where To Find It: Hulu
An actor I enjoy in everything I catch him in, Tyler Labine is the driving force behind Deadbeat, a comedy with a much stronger pulse than many of its characters. Labine plays Kevin, a slacker who can see ghosts, and most of them expectedly have unresolved business, so Kevin uses that talent as a way to make a buck, sometimes with the help of his best friend Roofie (Brandon T. Jackson). Weed is smoked, girls are ogled, and the constant flow of guest stars isn't limited to Darrell Hammond, Danny DeVito, James Franco and Samantha Bee. Season 2 debuted on April 20 of this year, and Season 3 is coming in 2016, so haunt this show down and catch up before it's too late.
Your Daily Blend of Entertainment News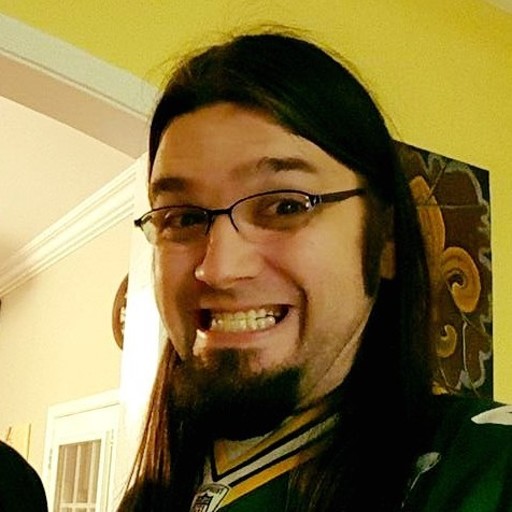 Assistant Managing Editor
Nick is a Cajun Country native, and is often asked why he doesn't sound like that's the case. His love for his wife and daughters is almost equaled by his love of gasp-for-breath laughter and gasp-for-breath horror. A lifetime spent in the vicinity of a television screen led to his current dream job, as well as his knowledge of too many TV themes and ad jingles.