Actress Mcwilliams Loses Cancer Battle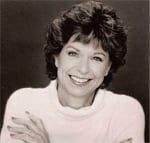 Michael Keaton's ex-wife, actress Caroline Mcwilliams, has died after suffering complications from multiple myeloma.
McWilliams, who was married to Keaton for eight years, died at her home in Los Angeles on 11 February (10), aged 64.
Her TV credits include recurring roles on U.S. soap operas Guiding Light and Another World, Beverly Hills, 90210, and late 1980s comedy, Benson. She also featured in 1990 movie Mermaids, starring Cher and Winona Ryder.
Keaton and McWilliams divorced in 1990. She is survived by their son Sean Douglas, 26. (JMA/WNWE/MT)
Copyright 2010 WENN
Your Daily Blend of Entertainment News